Dal 14 al 16 luglio, andrà in scena a
Noli il 
Green Surf Festival
è il primo evento 
100% Green
 di surf in Italia. Tre giorni dedicati al Surf, allo Stand Up Paddle con la 
Noli SUP Race
e al Surfskate 
con lo scopo di sensibilizzare sul tema della 
sostenibilità 
e
 di uno stile di vita attivo. 
L'evento porterà per la prima volta in Italia organizzazioni internazionali quali Sustainable Surf, Parley for the Oceans, Waves for Development, Climate Reality, 5 Gyres, Starboard, SUPKids.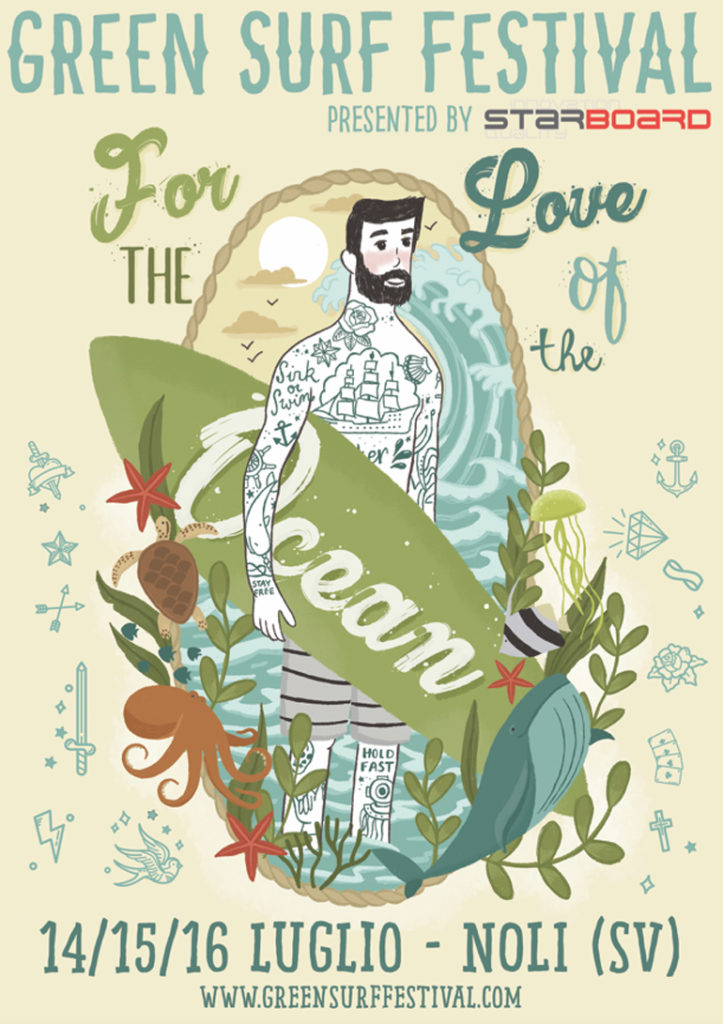 La Noli SUP Race andrà in scena sabato con una long distance di 10km Open (con classifica FISW valida per il circuito nazionale) e domenica con una sprint race di 400m. La combinata tra le due gare incoronerà il campione di Noli.
Il Green Surf Festival si configura anche come il primo "Eco-Market" beach & surf in Italia dove brand, espositori e aziende dal profilo green & surf avranno la possibilità di promuovere la loro attività e di montare uno stand per vendita diretta al pubblico durante tutta la durata dell'evento. Ci sarà un Green Food Village con prodotti sostenibili, locally-sourced e green, aperto per tutta la durata dell'evento sia durante il giorno  sia durante la serata di venerdì - Environmental Movie Night, sia durante la notte di sabato, dove ospiteremo il Beach Party di Twist and Shout da Milano.