Due giorni all'insegna del SUP con la scuola Sup On The Lake in collaborazione con Susak Molinero e Paolo Marconi.
Sabato 21 maggio presso il Circolo Canottieri Outdoor si terrà un'intera giornata di workshop organizzata da SUP ON THE LAKE insieme agli atleti Susak Molinero e Paolo Marconi. Il programma della giornata prevede una long distance con partenza da Pella e ritorno a Omegna. 
Nel pomeriggio si terrà una sessione di video analisi e una lezione di skills sulla tavola.
---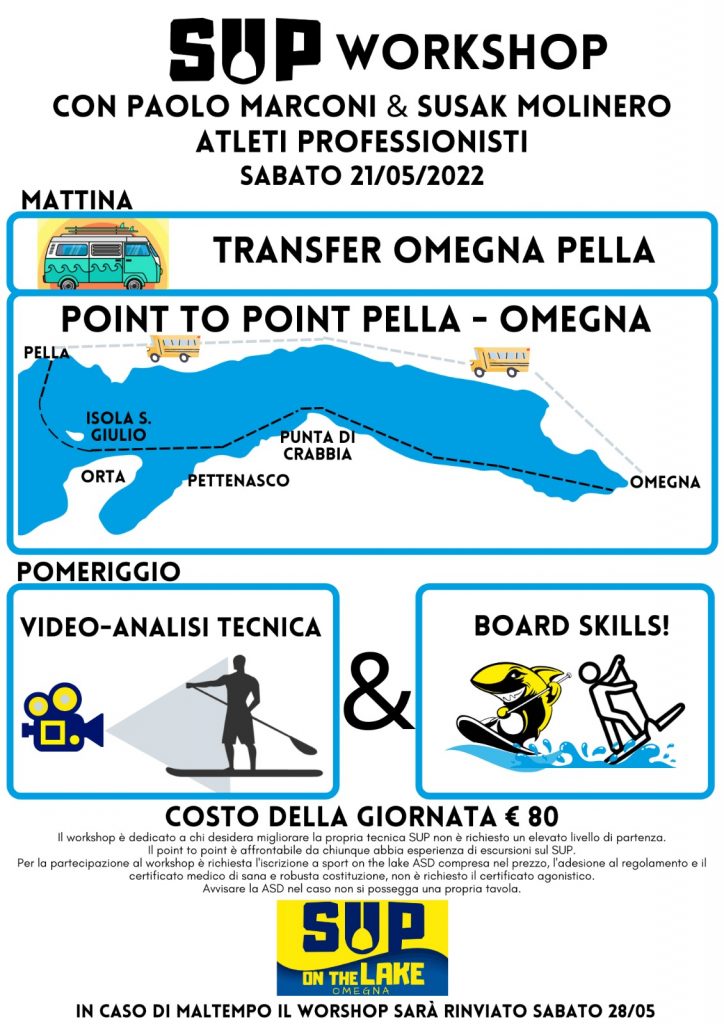 ---
Domenica 22 invece si terrà una giornata Demo gratuita durante la quale si potranno provare le nuove tavole gonfiabili RRD. Inoltre si svolgeranno delle attività di SUP KIDS dedicate a fare avvicinare i più piccoli allo sport.
Per ulteriori informazioni e prenotazioni potete contattare direttamente la associazione SUP ON THE LAKE.
---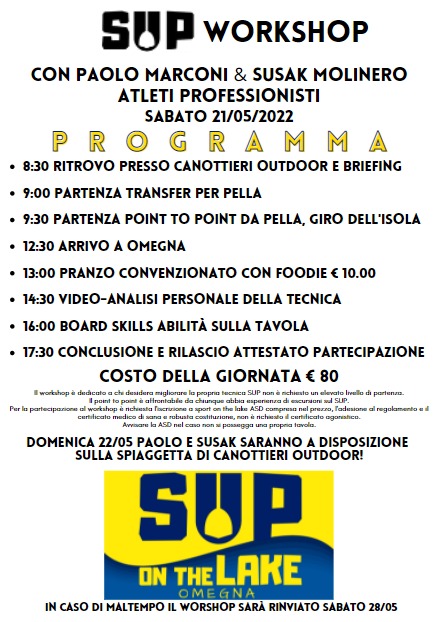 ---