Domenica 3 marzo è andata di scena l'ultima tappa della BOT - Battle Of the Team 2018/2019 a Castiglione della Pescaia (GR). Una trentina di iscritti al via, in rappresentanza di cinque Team, si sono contesi gli ultimi punti per la Classifica finale di questo sentitissimo circuito invernale. Il club ospitante, Castiglione Sup & Surf Experience, ha organizzato in maniera impeccabile l'atto finale, dopo le tappe di Firenze, Cecina, Igea Marina, Salivoli e Lago Trasimeno. Il percorso si snodava tra i canali della bellissima riserva naturale di Castiglione, per un totale di 10 km per i pro e la metà per gli amatori. Ma lo spettacolo è continuato anche dopo la gara, con la grigliata conclusiva e le premiazioni, dove tutti i team si sono scambiati e complimenti ed i saluti in vista della prossima edizione della BOT.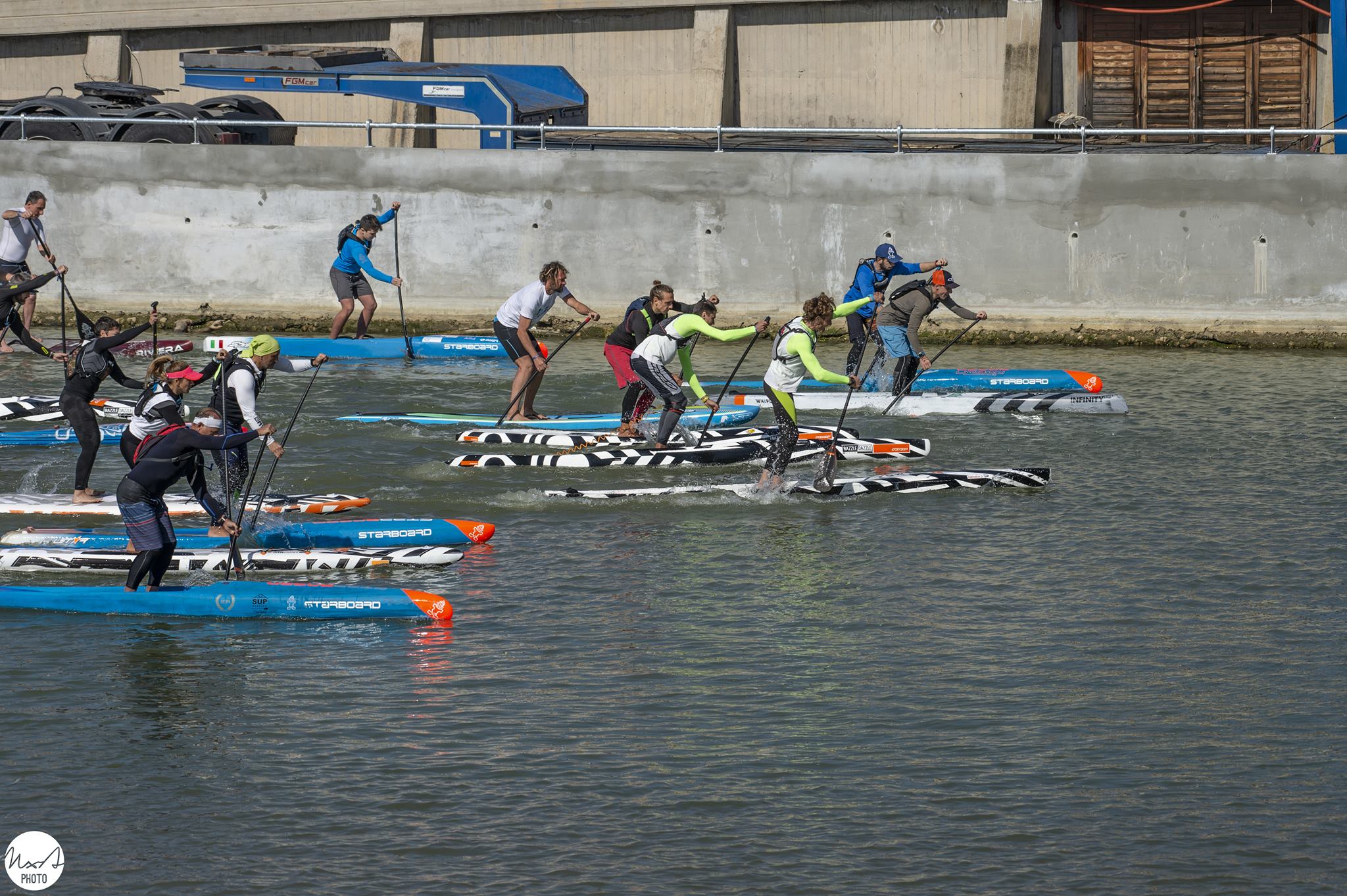 La gara. Combattutissima fin dalle prime battute, la BOT di Castiglione ha visto il Team di Sup Salivoli primeggiare in tutte le categorie Pro e vincere questa tappa finale. Paolo Marconi ha infatti vinto la categoria maschile davanti al romagnolo Filippo Mercuriali. Terza posizione per Riccardo Rossi, che è risultato essere anche il migliore Junior, regalando un grande bottino di punti alla squadra salivolese. Così come succede al femminile con Susak Molinero, che ha chiuso in prima posizione davanti a Chiara Nordio, portacolori di CC Firenze. Tra gli amatori il podio ha visto prevalere Matteo Toncelli di Toscanasurfing, Claudio Brutti di Castiglione Sup e Antonio Rogai di CC Firenze al maschile. Mentre Germana Germani di Castiglione Sup e Tosca Simonti di CC Firenze hanno portato punti importanti per i loro team nella classifica femminile.
I risultati. Vince la tappa finale Sup Salivoli con 380 punti. Secondo posto per la Canottieri Comunali Firenze con 347 punti. Terza Toscanasurfing con 334 punti. Queste tre squadre sono le medesime che si sono contese la vittoria finale della BOT. Alla fine per il terzo anno di seguito Toscanasurfing ha vinto la BOT 2018/19 con un bottino di 2448 punti. Argento per Sup Salivoli con 1631 punti, bronzo per CC Firenze con 1445 punti. In totale sono stati 16 i Team che hanno partecipato a questa edizione della BOT, tra cui i club organizzatori di alcune tappe come Romagna Paddle Surf (4°), Trasimeno Sup (5°), Castiglione Sup & Surf Experience (6°).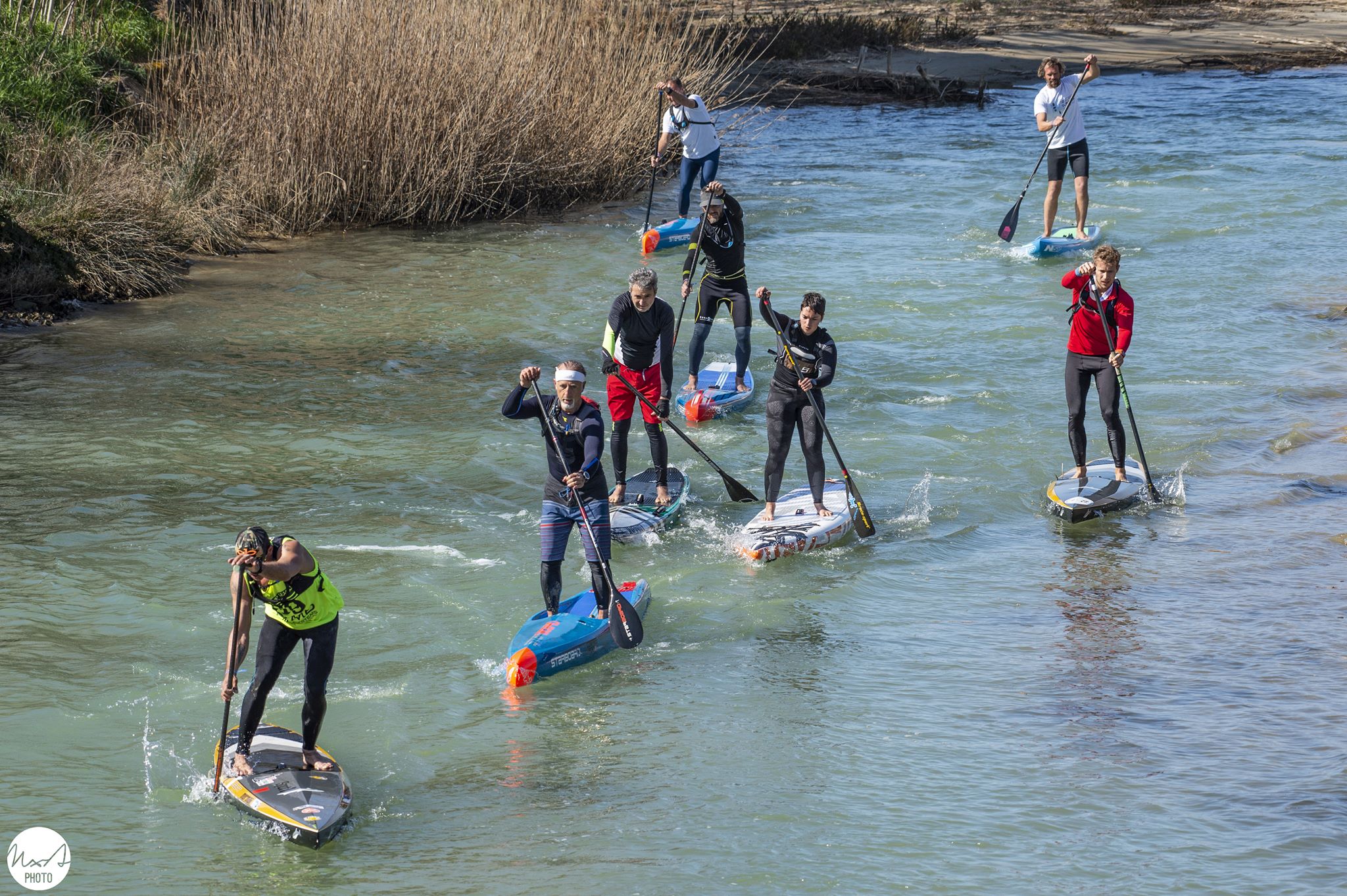 Di seguito le classifiche della BOT di Castiglione ed il ranking finale. La Battle Of the Team torna tra qualche mese, in autunno 2019, per un nuovo entusiasmante circuito invernale all'insegna delle Squadre e del divertimento. Il format funziona, e la tappa finale di Castiglione, così come tutte le partecipatissime gare di questi ultimi mesi, ne sono la dimostrazione.