Il Boot di Dusseldorf ha festeggiato la sua 51° edizione alla sua maniera: con 93 aziende provenienti da 17 paesi che hanno esibito i propri prodotti nel padiglione 8A e un afflusso compleessivo di 250.000 persone che hanno visitato la fiera nell'arco dei 9 giorni della manifestazione.
---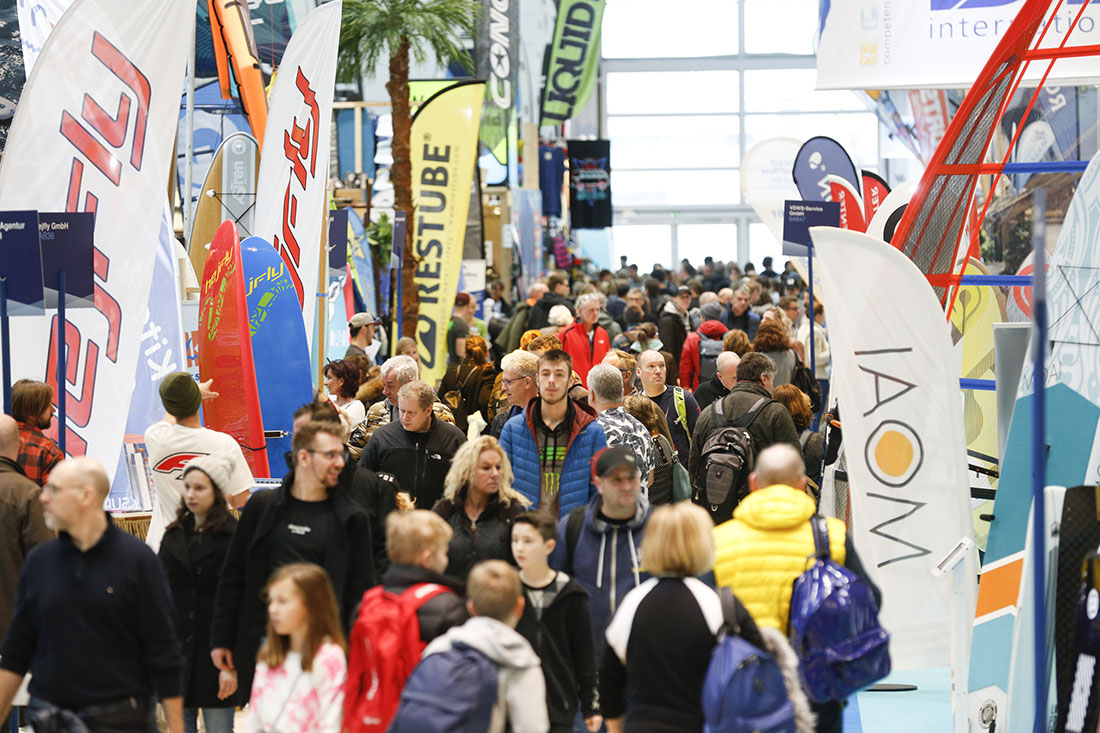 ---
Florian Brunner, organizzatore e Ceo della APM Marketing ha detto: "Questa è stata la miglior edizione degli ultimi anni! I visitatori hanno potuto avere un riscontro diretto di quanto sia ancora forte e vivace la scena dei board sports! Senza contare tutta l'azione e l'infotainment (l'intrattenimento informativo) a cui hanno potuto assistere in prossimità della spettacolare piscina THE WAVE by citywave®
---
---
Ma una delle chiavi del successo di questa edizione è stata anche l'ampia gamma di offerta per i beginners, come la Surf Academy organizzata dalla VDWS in collaborazione con la rivista Surf Magazine.
Gli highlight del vivace padiglione 8A hanno incluso anche le gare fra le guest star del SUP internazionale e i migliori rider nazionali, che hanno dato prova delle loro abilità nella grande piscina con acqua piatta, così come nel Wave Pool. Anche i visitatori hanno potuto mettere alla prova il proprio talento sotto l'attento sguardo dei Pro.
---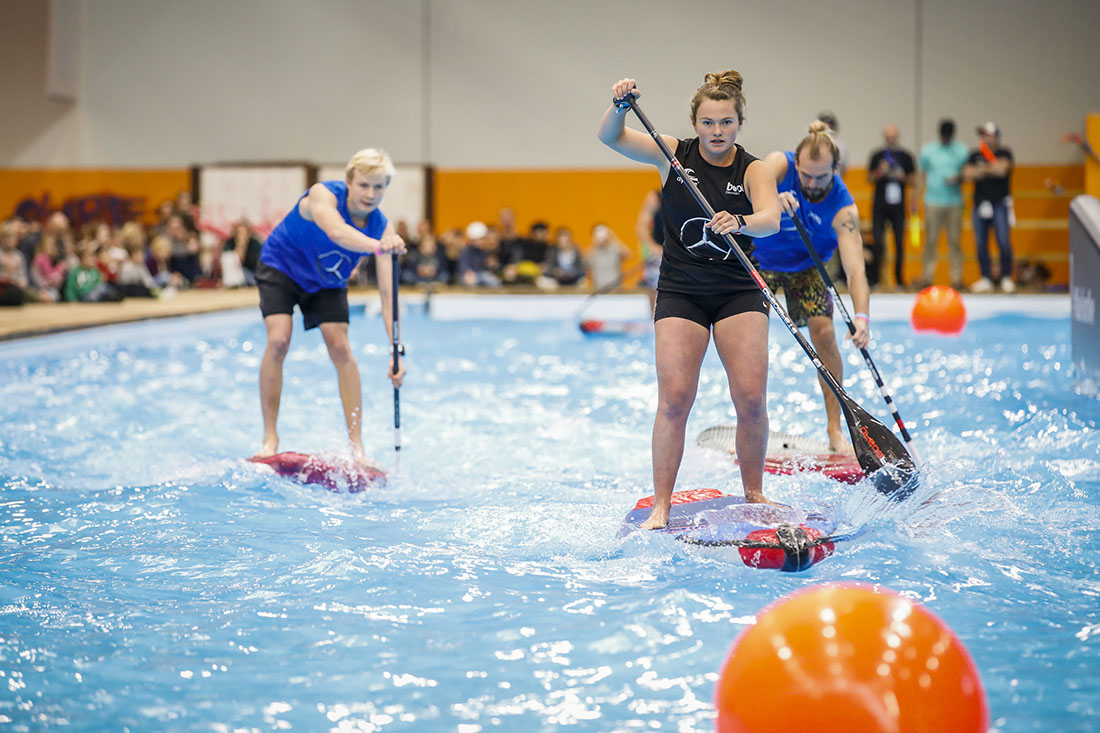 ---
THE WAVE by citywave®, che con i suoi 20.000 litri di acqua al secondo genera l'onda statica più popolare e divertente del mondo, è stata un po' l'ombelico di tutta l'azione. Nell'arco dei 9 giorni di apertura, tutti gli ospiti che sono venuti in visita la Boot si sono messi lla prova su quest'onda.
---
---
Fra le altre guest star che hanno fatto brillare il boot, è entrato in acqua anche il candidato olimpico teutonico Leon Glatzer, che ha detto: "Sono qui per promuovere il nostro meravilgioso sport, surfare l'onda e incontrare qualche vecchio amico. Sembra che al Boot di Dusseldorf ci siano davvero tutti!"
---
---
Anche alcuni giganti come il 42 volte campione del mondo Bjorn Dunkerbeck e Karin Jaggi (la windsurfista più vincente di tutti i tempi) sono stati capaci di ispirare la folla...
---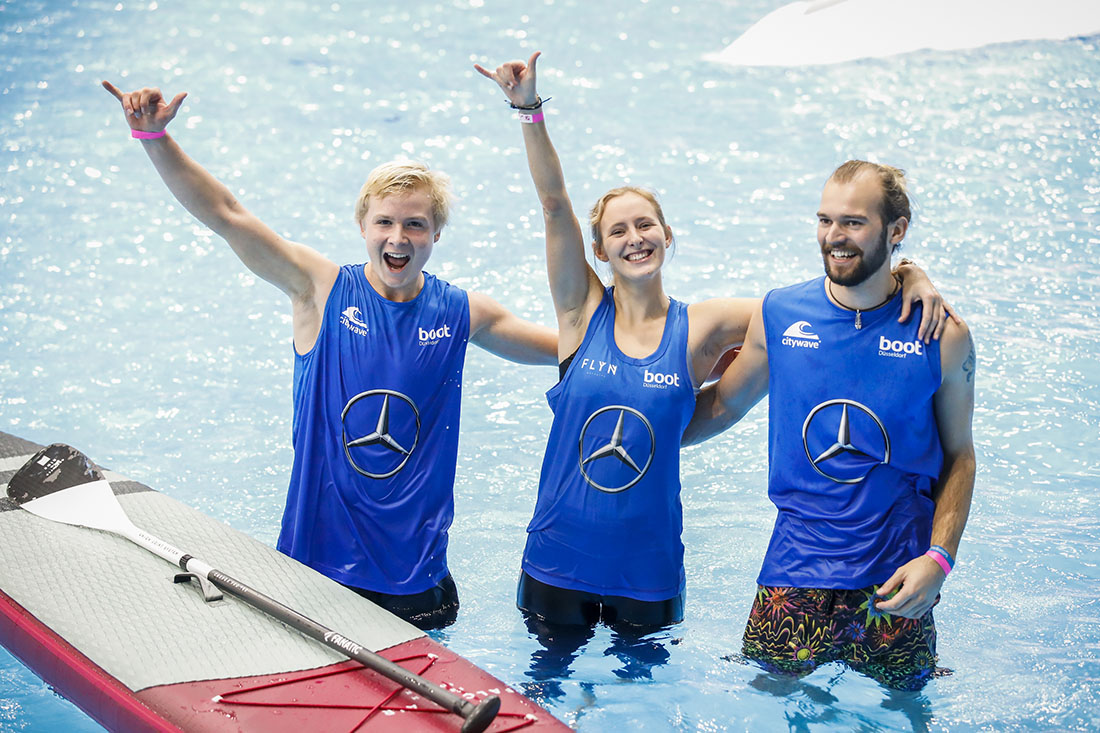 ---
La domenica conclusiva, poi il SUP è entrato veramente nel vivo della scena, con la fuoriclasse americana Fiona Wylde che ha vinto la gara sull'onda davanti a Paulina Herpel e Rosina Neuerer e col Waterman Zane "Zaniac" Schweitzer che si è imposto davanti al diciannovenne danese Christian Andersen e all'esperto tedesco Carsten Kurmis, che a 52 anni si è fatto davvero un nel regalo salendo sul terzo gradino del podio.
---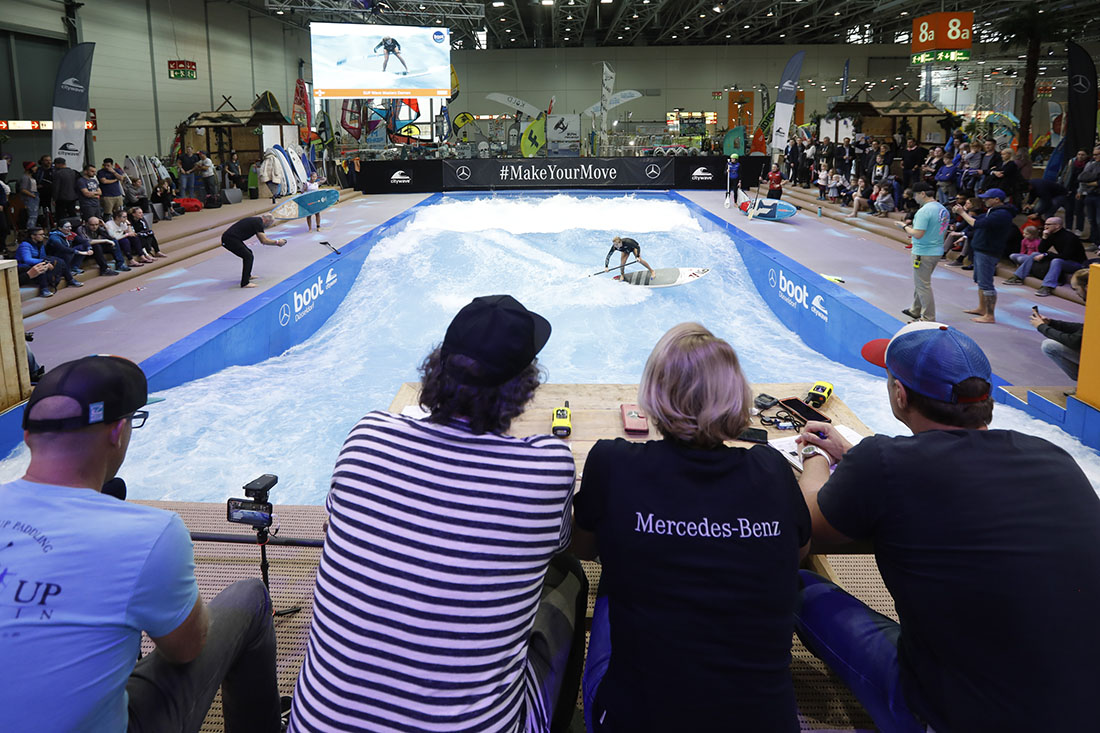 ---
Fiona Wylde ha dichiarato: "E' davvero impressionante quanta passione ci sia per i surf sport in questo padiglione!" Zane Schweitzer invece ha ringraziato la folla dicendo:"E' il vostro amore per il surf che mi riporta tutti gli anni a Dusseldorf per visitare il Boot!"
---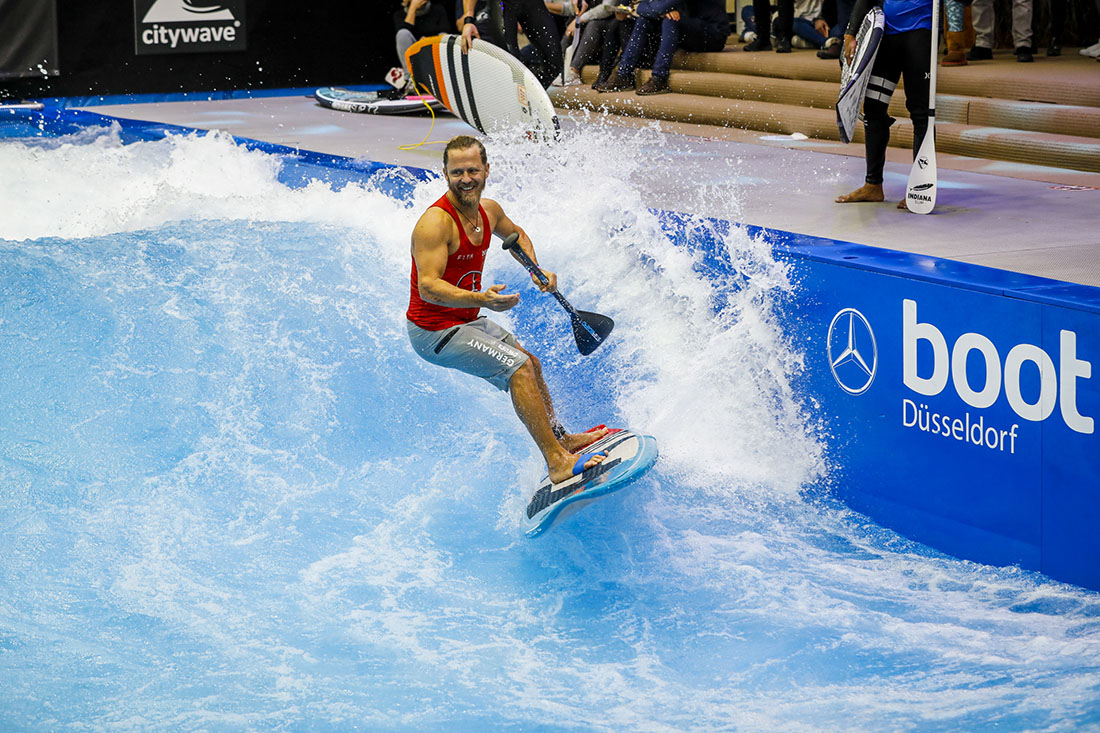 ---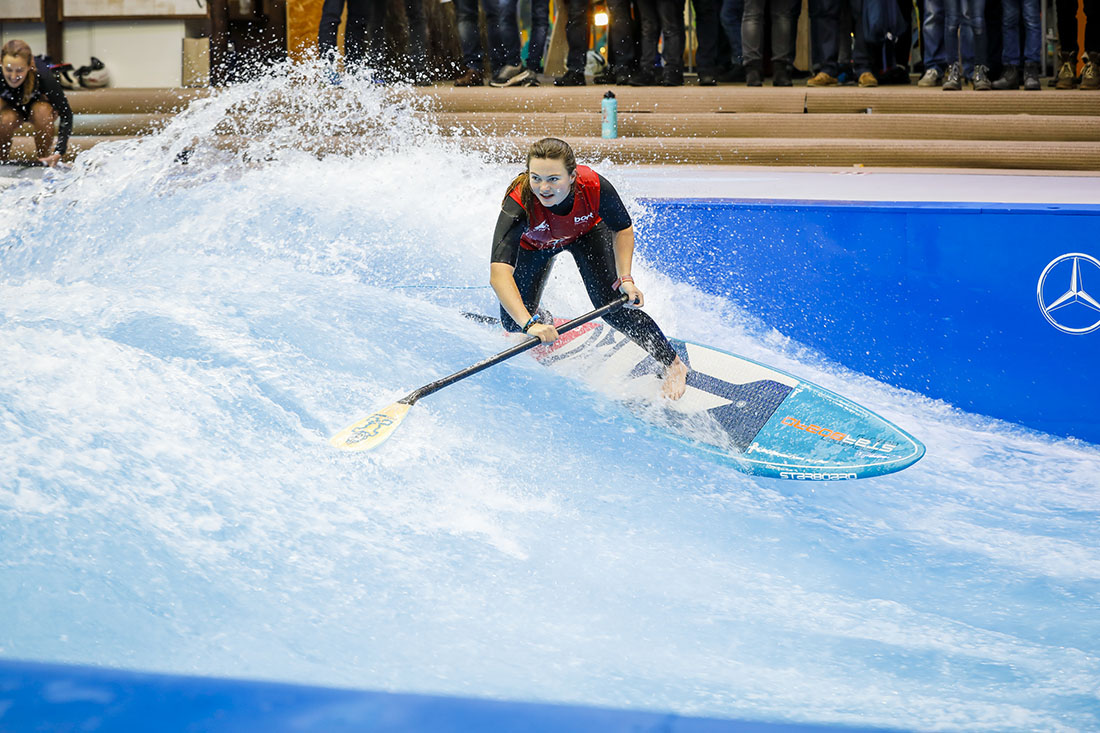 ---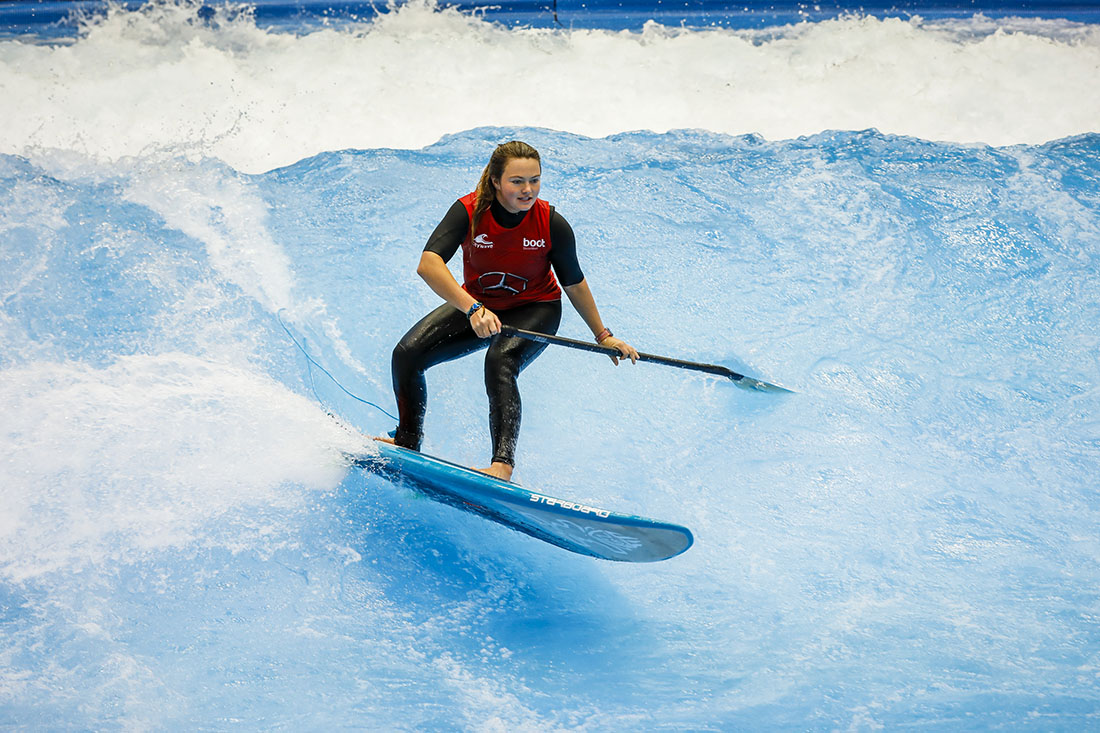 ---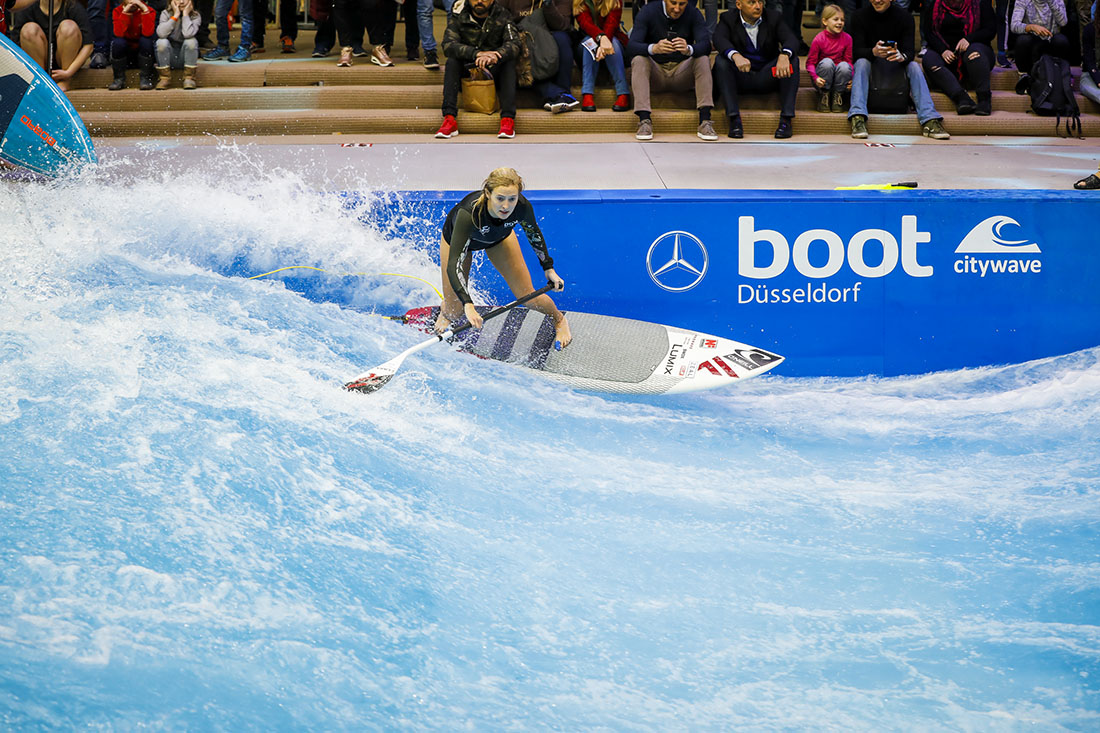 ---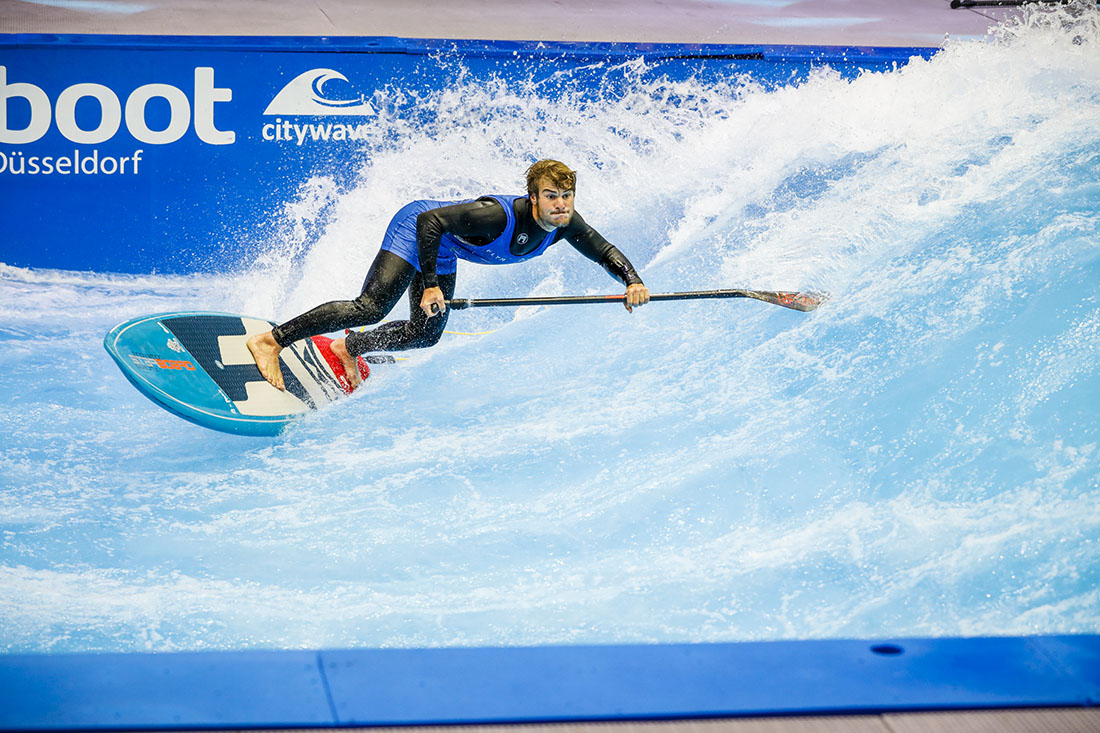 ---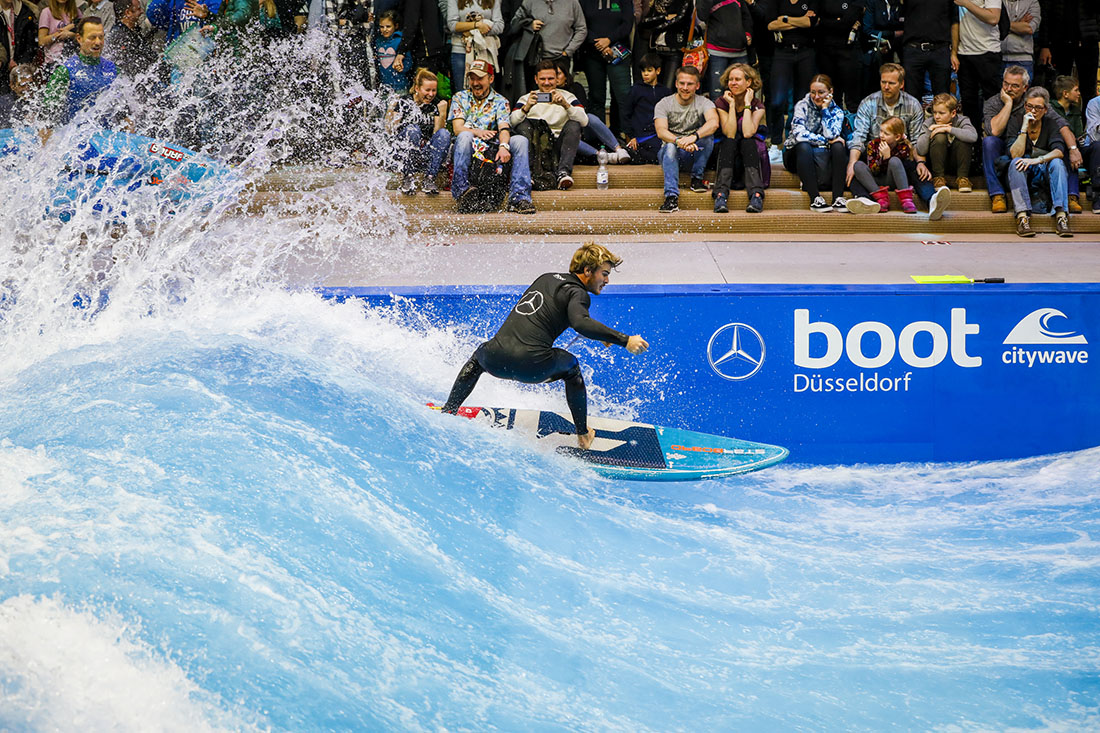 ---
2020 boot Düsseldorf
CONTEST RESULTS
Wave Masters Men
1st     Simon Bitterlich (GER)
2nd    Sven Heller (GER)
3rd    Sebastian Steinbeck (GER)
Wave Masters Women
1st     Valeska Schneider (GER)
2nd     Rosina Neuerer (GER)
3rd     Annik Bollag (SUI)
SUP Short Track Masters (Team)
1st     Team Fanatic (Paulina Herpel, Christian Andersen, Valentin Illichmann)
2nd     Team Starboard 1 (Fiona Wylde, Zane Schweitzer, Carsten Kurmis)
3rd     Team Starboard 2 (Tinka Tusche, Ole Schwarz, Benny Kohl)
SUP Wave Masters Women
1st     Fiona Wylde (USA)
2nd     Paulina Herpel (GER)
3rd     Rosina Neuerer (GER)
---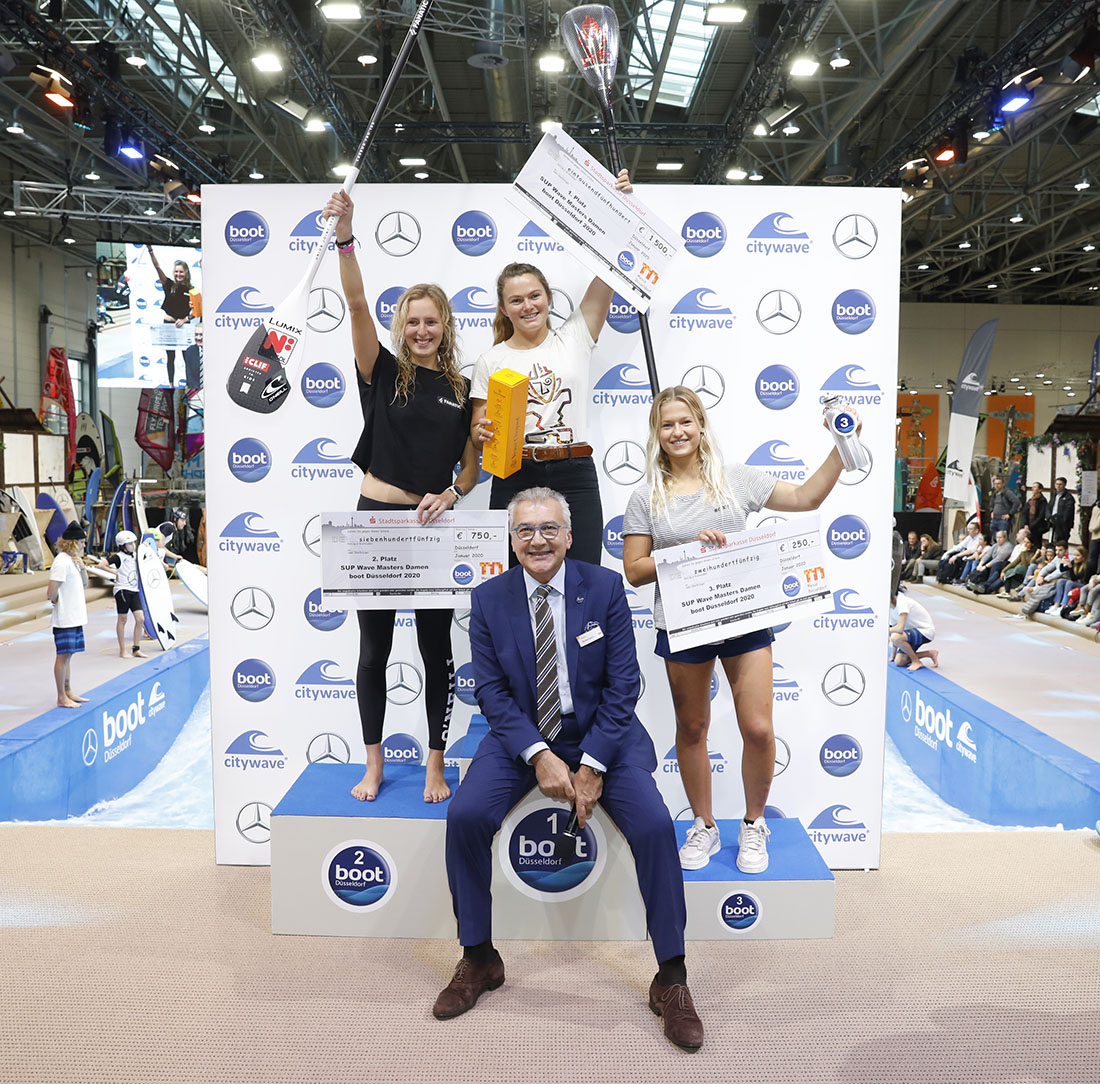 ---
SUP Wave Masters Men
1st Zane Schweitzer (HAWAII)
2nd Christian Andersen (DEN)
3rd Carsten Kurmis (GER)
---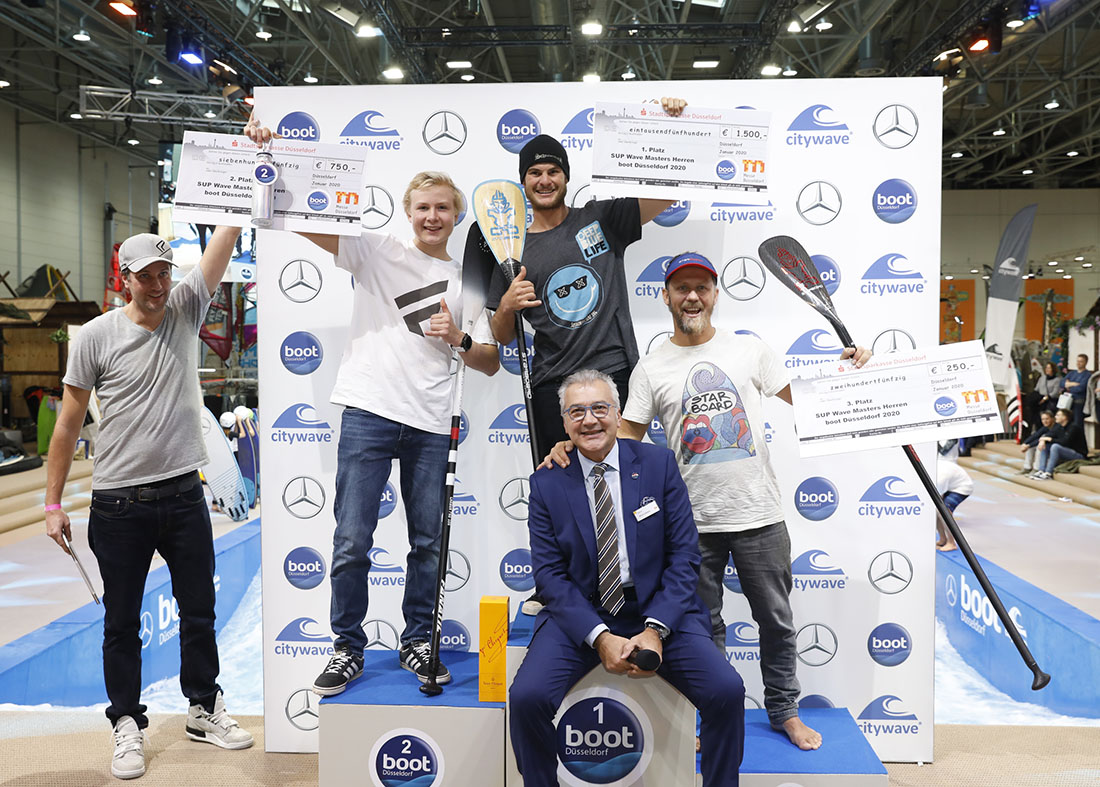 ---