Anche questo 2018 suppistico sta per concludersi e come spesso succede è tempo di tirare le somme. L'Italia, nel suo piccolo, ricalca lo stampo internazionale dove diversi movimenti stanno promuovendo il SUP, tra cui le due federazioni ICF e ISA, tuttora oggetto di valutazione della corte arbitrale di Losanna per l'assegnazione in via definitiva della disciplina in ottica olimpica. Nel mezzo sono nati molti campionati autonomi, come ISL - Italian Sup League in Italia, che fuori dai riflettori federali vanno avanti promuovendo lo sport e organizzando molti eventi. Il campionato ISL ha compiuto il suo secondo anno di vita in questo 2018, così abbiamo chiesto a Simone Tugnoli Peron, agguerrito paddler in acqua e portavoce del circuito ISL fuori, le sue impressioni ed un resoconto di questa seconda edizione di Italian Sup League.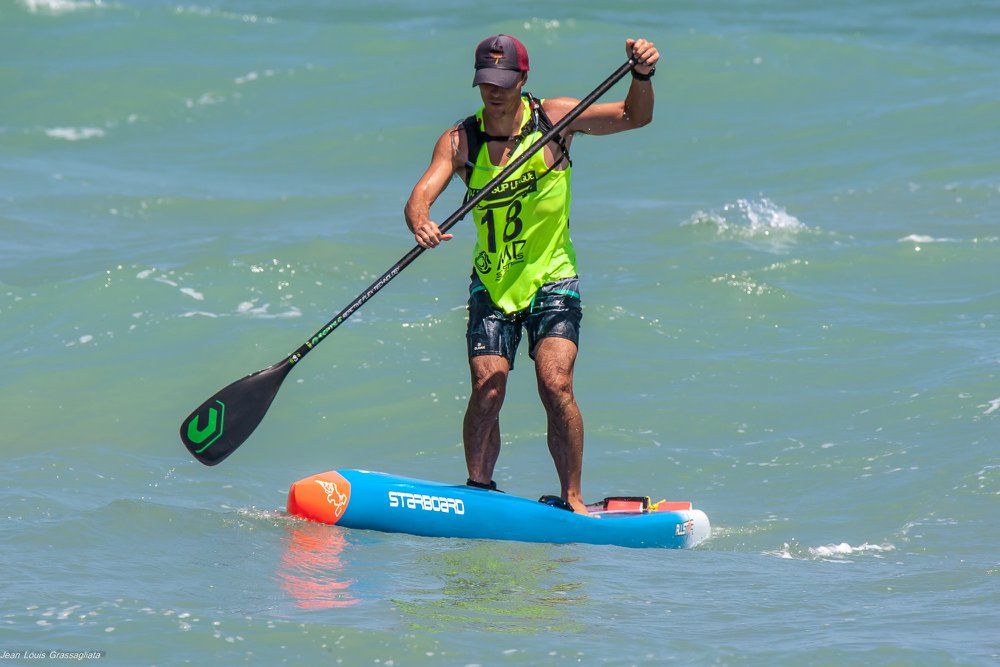 Quando mi è stato chiesto di fare un bel resoconto della stagione Italian SUP League 2018, non ci ho messo molto ad acconsentire, anche perchè in questo lungo e devastante anno, molta della mia attenzione sportiva è stata proprio calamitata dagli eventi ISL, facendone io parte del direttivo.

Per una volta, però, vorrei parlare un po' "a braccio" senza stare lì a fare i conti delle presenze, dei dati o dei punti in classifica, importanti certo, ma forse poco comprensibili al grande pubblico. Perciò, eccoci: il 2018 è stata, per Italian SUP League, la stagione della conferma dopo l'esordio dello scorso anno del nostro circuito di gare, e non era affatto semplice.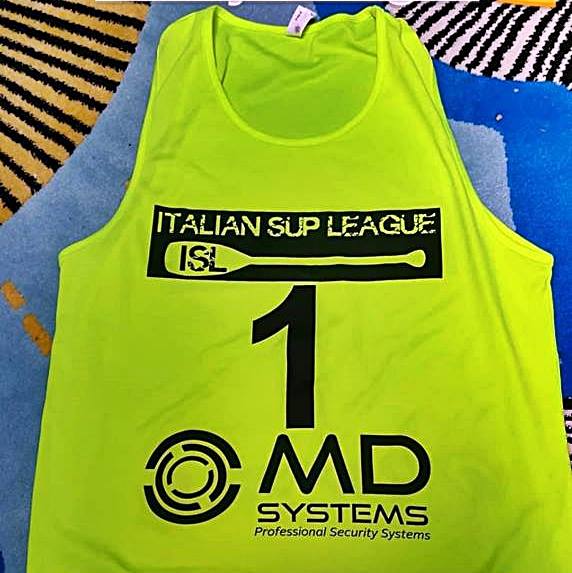 Credo sia stata una bellissima stagione fatta di gare molto partecipate e dalla notevole risonanza come la "Lignano SUP Marathon", la "Sup race Grado", il "9° Trofeo Città di Cesenatico",  ognuna delle quali ha abbondantemente superato la soglia dei 100 partecipanti, gare estreme come la tipica "Trasimeno Spartan Marathon", grosse riconferme in crescita come "l'Etrusca", "l'Aloha SUP Race"  e la tipica "XMAS SUP Cup" e di notevoli nuovi inserimenti come "l'Elba SUP Race", prima gara nella storia organizzata sull'isola, la "Spring SUP Race" nel Delta del Po, della WAS Summer Race a Savona ed altre... insomma un bel campionato con 18 gare sparse in tutta Italia dalla Puglia al Friuli.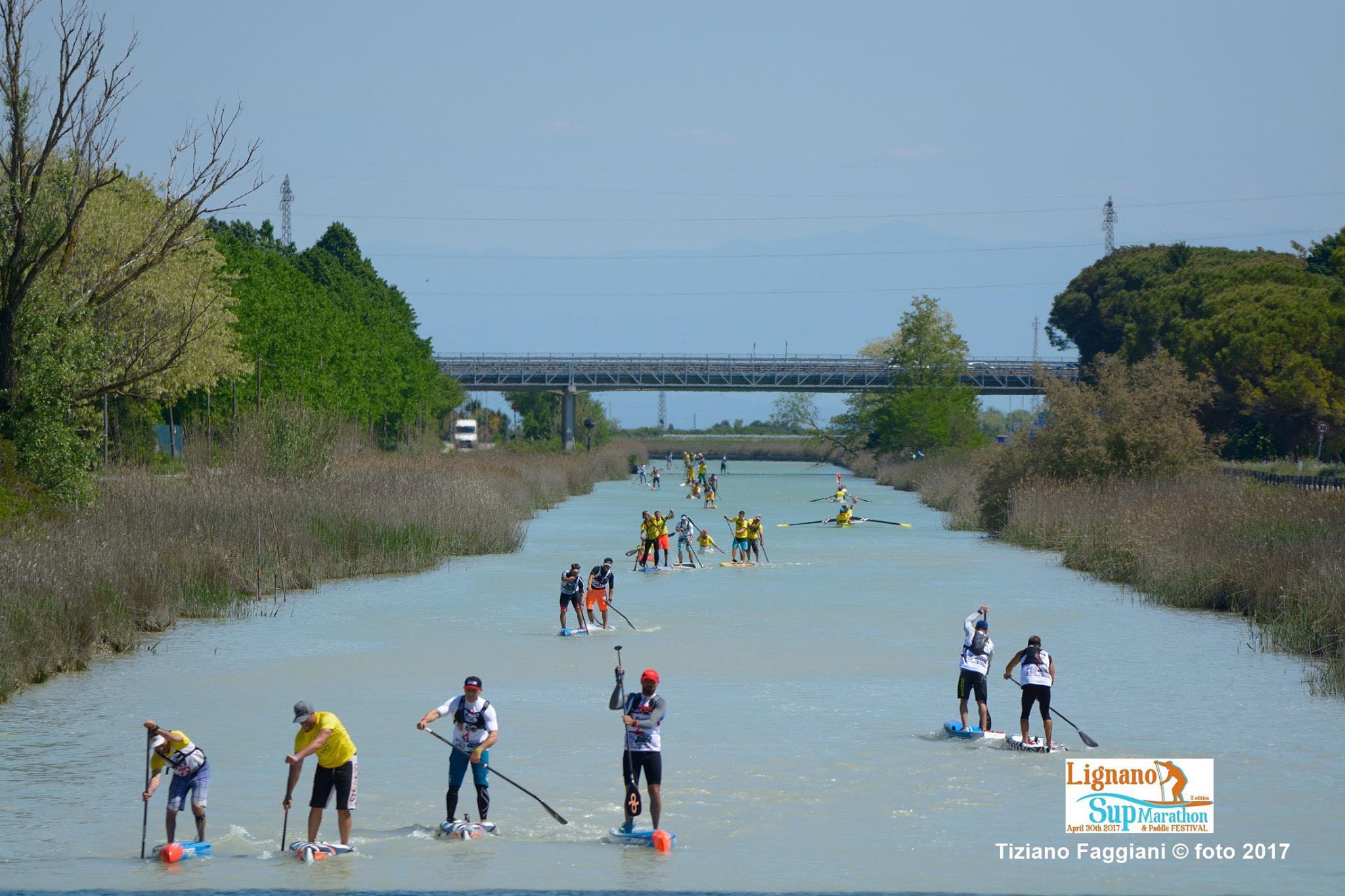 Ma non ci siamo limitati a questo: nel 2018 per la prima volta abbiamo introdotto nel nostro calendario anche eventi un po' più festaioli e ricreativi come "Sup Party at Sunset" sull'isola privata di Albarella o il "Lunar Eclips SUP Dinner &Party" nel parco del Delta del Po durante l'eclissi lunare o le varie "passeggiate in SUP" (Chioggia, Trasimeno, Valli di Comacchio) che a nostro avviso servono per far uscire allo scoperto quella parte "dormiente" degli amanti del nostro sport. Il risultato è stato ragguardevole tanto che già stiamo pensando a... nuove sorprese per il futuro...

Ma tornando alle gare, nostra intenzione è quella di creare un campionato permanente con gare autonome a livello locale, dando alle ASD aderenti la libertà di creare eventi sempre più coinvolgenti, ma incorniciati in un quadro di poche e semplici regole. Ciò non vuol dire che ci sia una completa autonomia, anzi, la direzione del campionato è sempre attenta a far rispettare le regole pur lasciando fluire quel clima "festoso ed amichevole" che molti elogiano ai nostri eventi.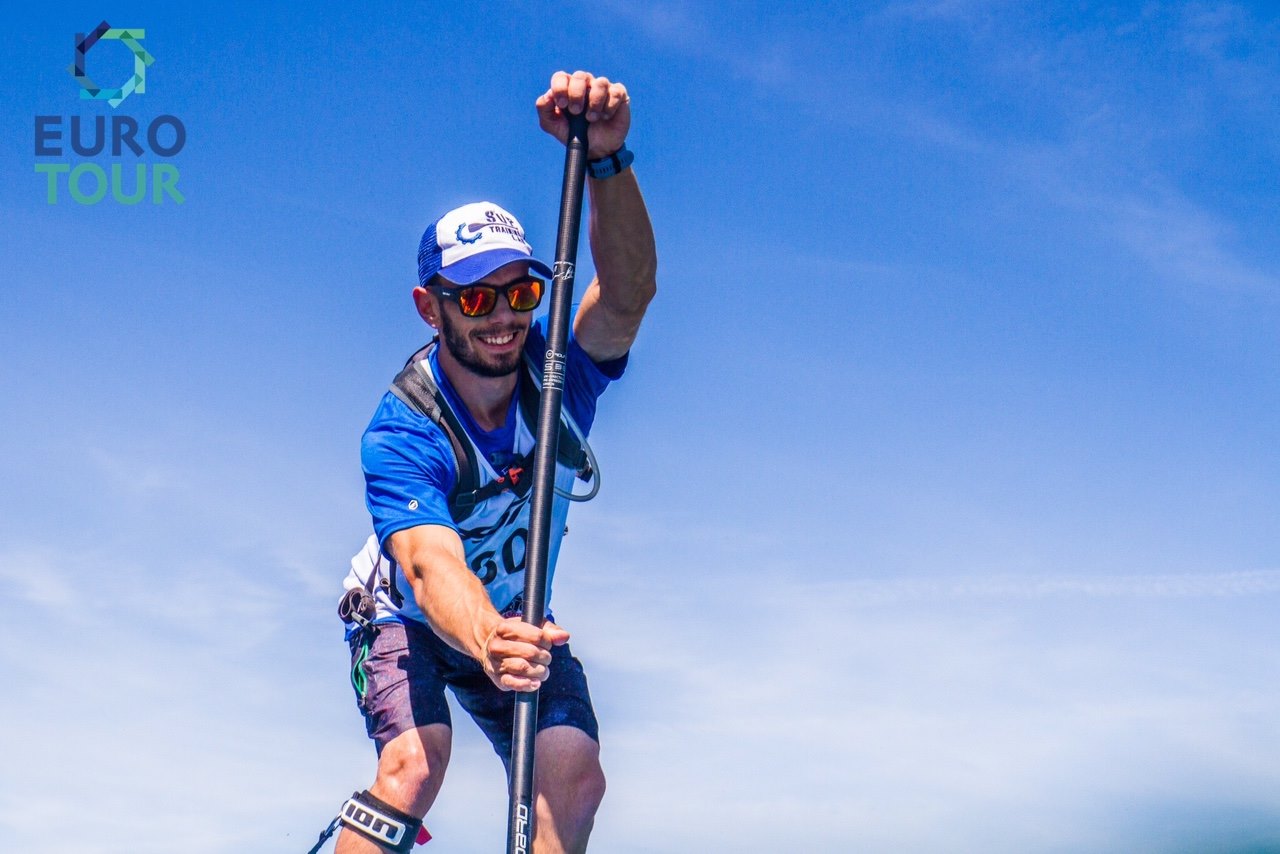 Quest'anno, per la prima volta, abbiamo stretto un patto con il campionato "BOT- Battle of the team" che crea un circuito race invernale che fa da naturale collante tra il nostro finale di stagione e la stagione 2019. I risultati delle gare BOT vanno dritti nel nostro #rankingpermanenteISL che altro non è se non una classifica delle gare nei 365 giorni precedenti (al meglio di 8 gare) che comprende le gare ISL 2018 e le BOT (e tutte le altre gare che vorranno farsi inserire...). In molti mi chiedono a cosa serve. In due parole, ci dà una fotografia aggiornata e continua degli atleti e delle loro performance nell'ultimo anno.

La stagione del campionato ISL vero e proprio si è però conclusa con la XMAS SUP CUP 2018 ad Igea Marina ed ha incoronato i campioni del circuito ISL/CSEN 2018.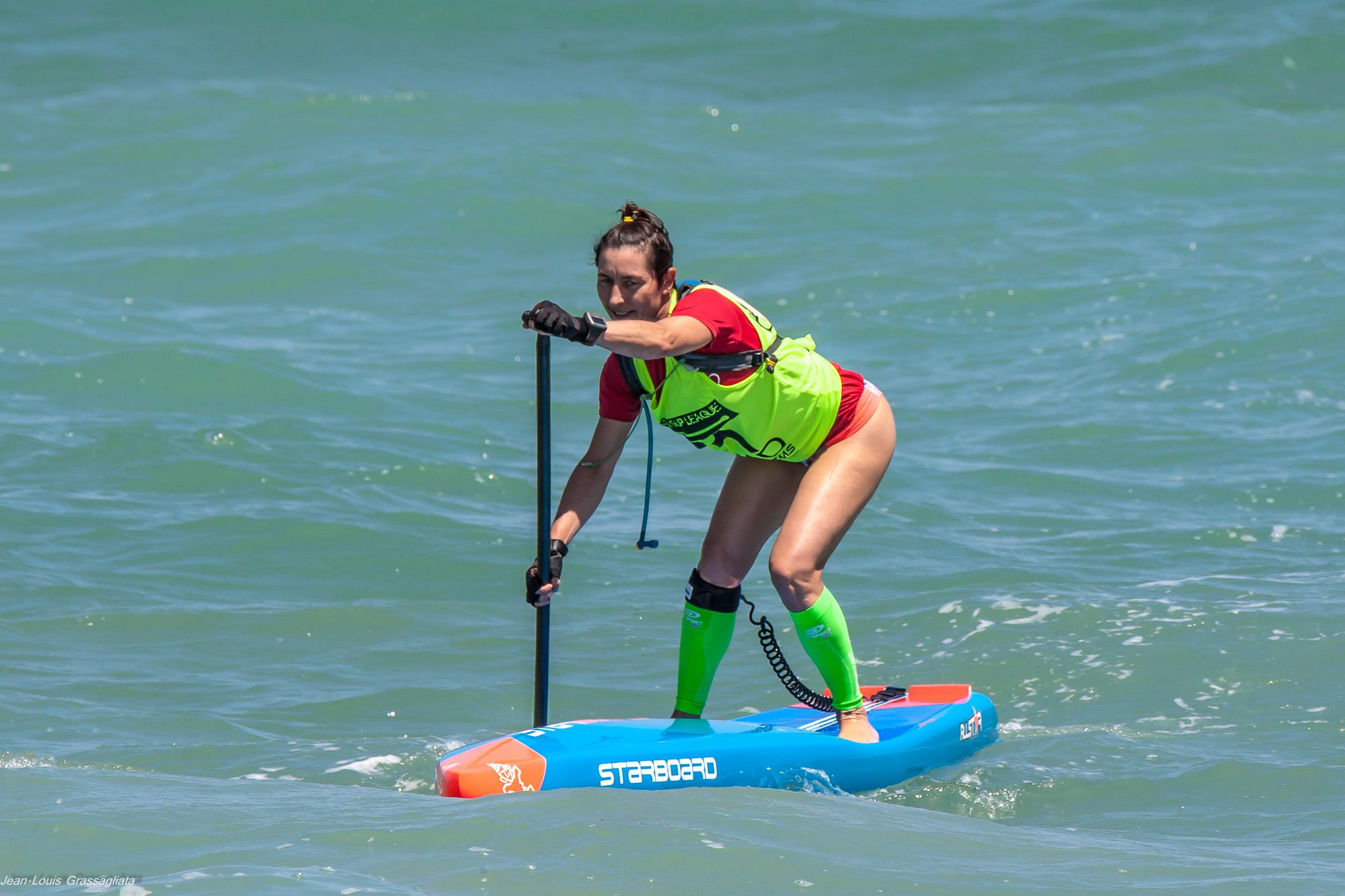 Le classifiche complete le trovate sui nostri social e sul nostro sito web, ma per dovere di cronaca nella categoria Kingii Elite 14' maschile si riconferma campione Filippo Mercuriali, seguito da Alessandro Sapigni e Alessio Porciani; per la categoria Kingii Elite 14' femminile la nuova campionessa è Sara Oddera seguita da Reggio Letizia e Brogi Valentina. La categoria Reptile race 12'6 è stata dominata dal triestino Guglielmo Reggio che già alla Xmas si è spostato nella categoria superiore; mentre il secondo e terzo gradino del podio sono occupati da Cristian Bottausci e Stefano Padovani.

Ovviamente stiamo già preparando la stagione 2019 e presto faremo uscire il nuovo regolamento e le prime date, e siamo sicuri che le sorprese (in positivo) non mancheranno... perchè proprio per nostra indole siamo un campionato che ascolta le necessità di tutti gli atleti, dai grandi campioni, ai più giovani passando soprattutto per i veterani dello sport, e non rimaniamo sordi alle richieste degli sportivi. Perciò tenteremo di fare del nostro meglio per far si che il campionato che verrà sia sempre migliore del precedente!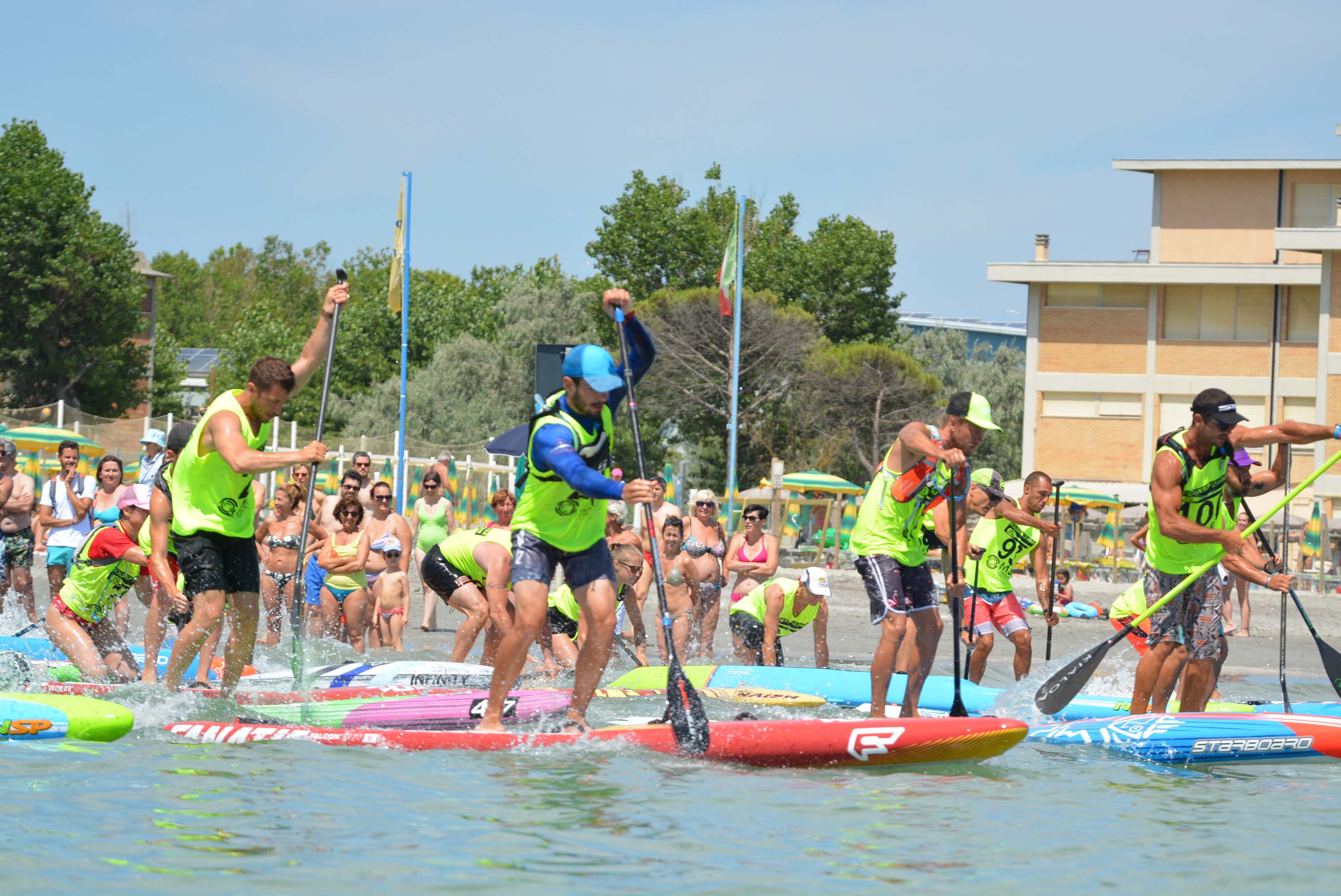 La
Redazione di Sup News Mag
ringrazia tantissimo Simone per il suo report e augura un felice e soddisfacente 2019 a tutti quanti!