Archiviato il weekend di sup sulla Senna, i suppisti di tutta Italia si stanno già preparando per il prossimo fine settimana. Sono tantissimi gli appuntamenti in calendario partendo dall'esotica Gran Canaria dove sta partendo l'ultima tappa del APP World Tour valida per l'assegnazione dei campioni del mondo di Sup Wave professionale, fino alle nostre spiagge con la Xmas Cup a Igea Marina, la Babbo Natale Sup a Dolo e Natale sul Tevere a Roma.
---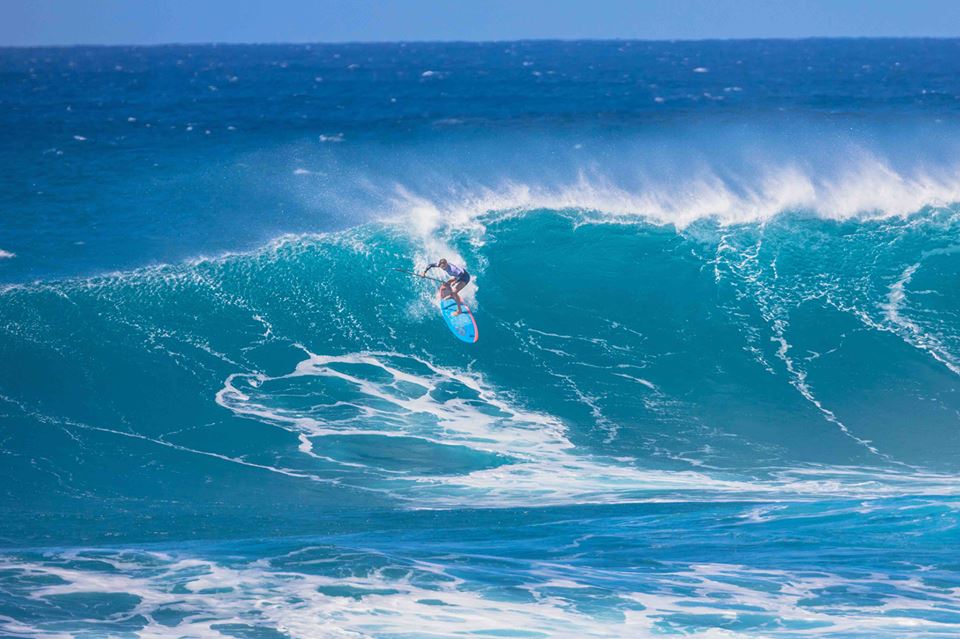 Gran Canaria APP World Tour
Parte mercoledì 12 dicembre l'ultima tappa dell'APP World Tour di Sup wave a Gran Canaria, con le qualifiche per il tabellone principale. Tra i contendenti ci sarà anche l'italiano Federico Benettolo, fresco vice campione italiano ai Fisw Surf Games. Attualmente guidano il ranking mondiale l'americano Sean Poynter e la spagnola Iballa Moreno. Tutti i migliori atleti del mondo hanno raggiunto nei giorni scorsi l'Isola Canaria, con l'obiettivo di strappare il titolo mondiale 2018. Tra gli altri in line up saranno presenti Zane Schweitzer, Poenaiki Raioha, Luis Diniz, Mo Freitas, Sebastian Gomez e Benoit Carpentier tra gli uomini e Terrene Black, Shakira Westdorp, Dominique Miller, Vania Olivieri Torres e Nicole Pacelli tra le donne. La gara è visibile in live al sito www.appworldtour.com e @appworldtour.
---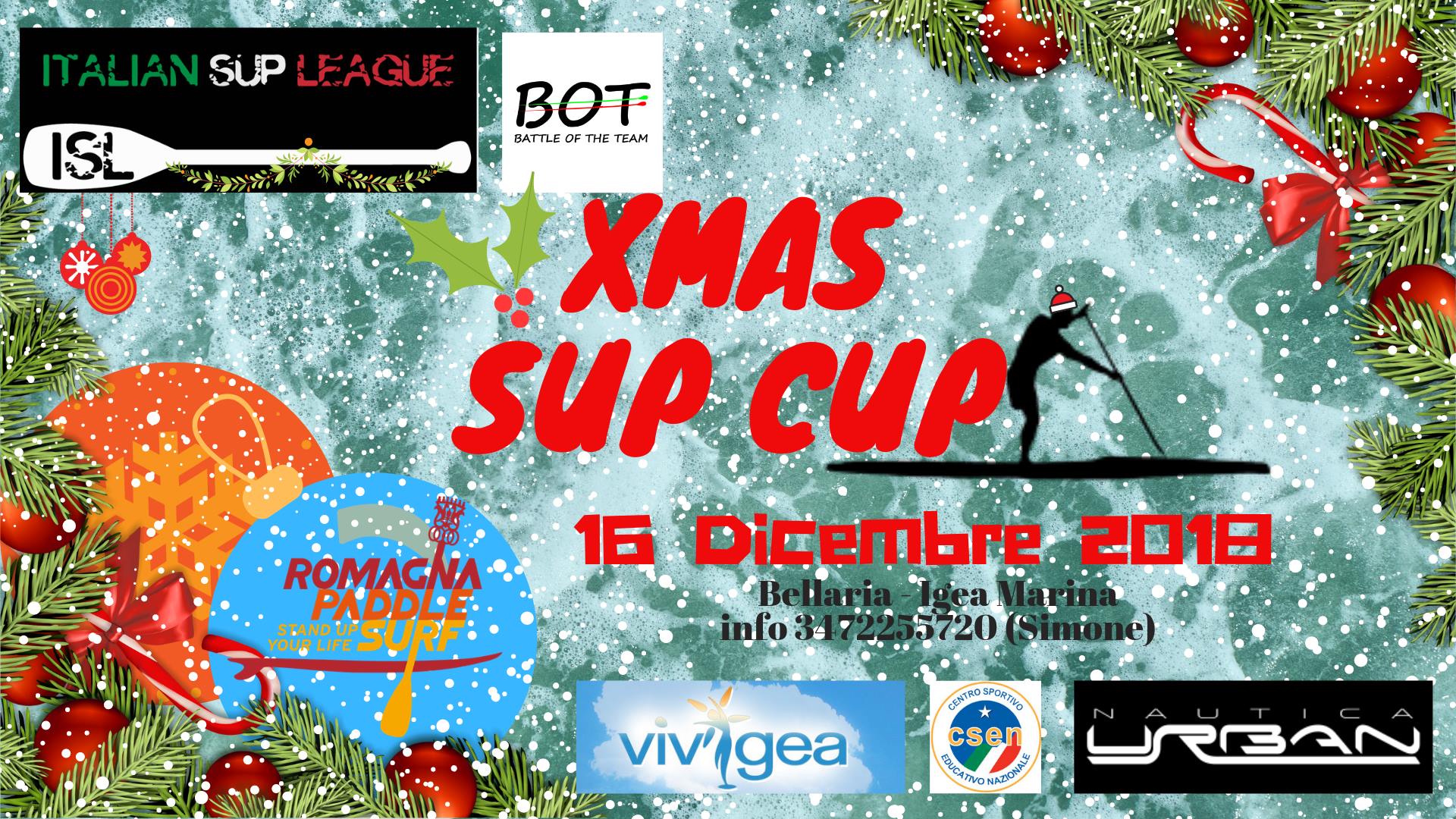 XMas Cup Igea Marina
Torna l'evento clou degli sport acquatici Romagnoli: la Xmas Cup, l'ultima gara del 2018 di SUP Race del campionato Italian Sup League, che quest'anno prevede anche una gara amatoriale "goliardica" in costume. Il ranking sarà inoltre valevole per il circuito BOT - Battle Of the Team. Alla fine della gara verranno premiati i campioni del Ranking 2018 di Italian Sup League con la consegna di numerosi premi. A questo link ci sono tutte le info e l'evento faceboook: https://www.facebook.com/events/1109684999205672/
---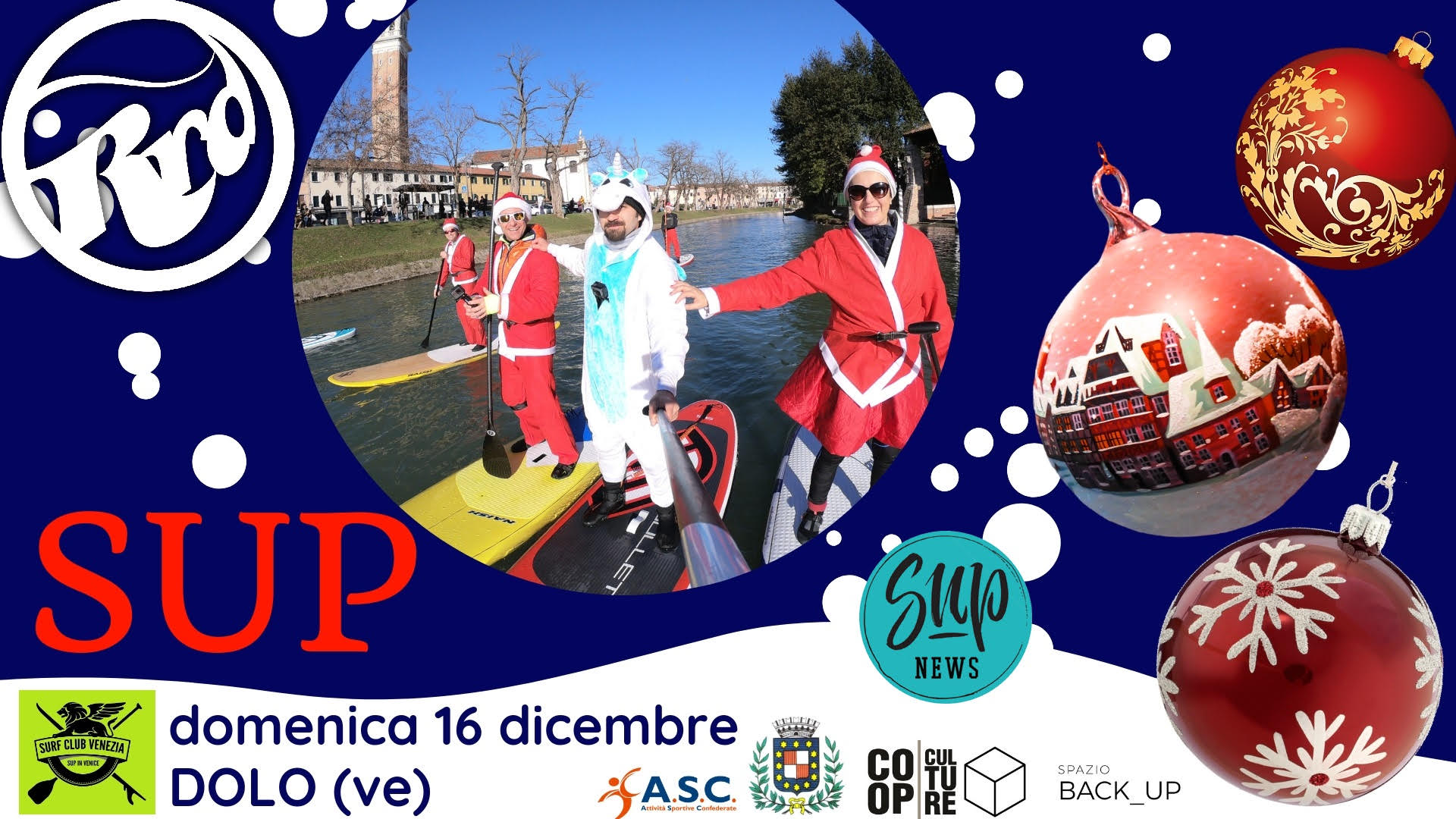 Babbo Natale Sup Dolo
Anche quest'anno il Surf Club Venezia con RRD organizza la pagaiata dei Babbi Natale sulla Riviera del Brenta con partenza da Dolo (VE). Un evento in collaborazione con Spazio Back Up ed ospitato dal Comune di Dolo. La partecipazione è gratuita e aperta a tutti quelli che abbiano un bel costume da Babbo Natale da sfoggiare, ma anche da Renna volendo. Le tavole del Surf Club Venezia sono a disposizione per chi non potesse portare la propria. Per motivi assicurativi per partecipare all'evento è necessario essere tesserati a qualsiasi surf club italiano riconosciuto dal CONI.
Appuntamento quindi a Dolo, Domenica 16 Dicembre ore 10:00. Per info e prenotazioni pranzo surf.venezia@gmail.com.
---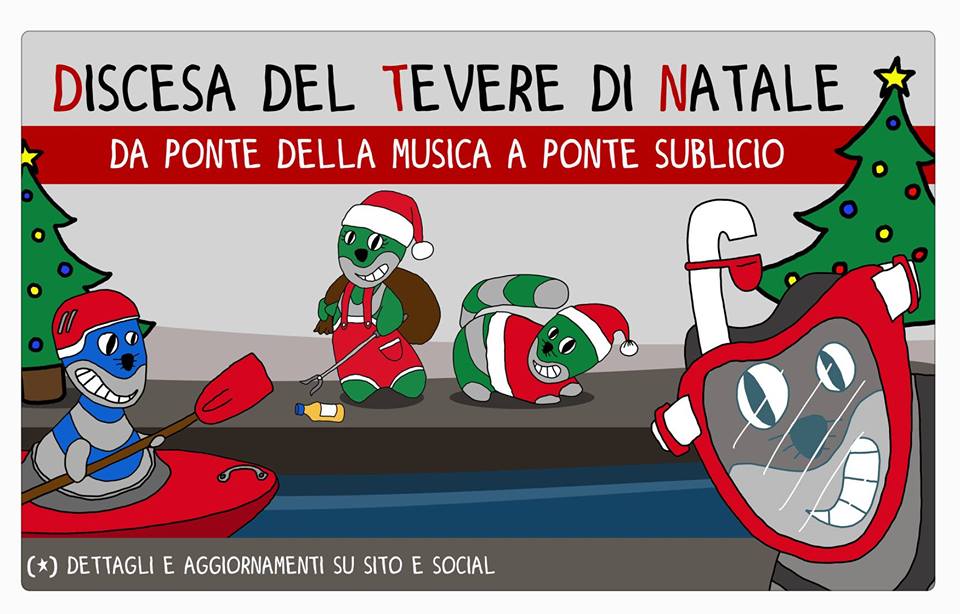 Discesa del Tevere di Natale
Discesa di Natale lungo il Tevere in bici, in canoa, in SUP, in gommone, sul dragonboat o a piedi. Sarà anche un'esperienza di "plogging" tiberino: una raccolta di rifiuti di plastica lungo il percorso per poi concludere con una colazione natalizia. PARTENZA: rampa di alaggio presso Lungotevere delle Vittorie (di fronte civico 11) dopo PONTE DELLA MUSICA ore 10.15 (tutti, gommonauti, canoisti, ciclisti, camminatori); sponda destra.
Aperitivo dell'Angelo (ore 12:00) portare bicchiere riutilizzabile (nulla verrà servito a chi si presenta con bicchieri usa e getta) e "sacchetto con plastica raccolta"*. ARRIVO Ripa Grande, prima di Ponte Sublicio; sponda destra. Evento di natura ludico-motoria/amatoriale con il divieto di plastica usa e getta, munirsi di borraccia e bicchieri per spumante, pranzo al sacco. Indossare copricapo natalizio.
Assicurazione consigliata, a carico del partecipante (i soci dell'ASD Discesa Internazionale del Tevere hanno già l'assicurazione). Grazie a Roma Rafting sarà possibile scendere in gommone ad un prezzo superpromozionale.
I partecipanti, in particolare chi scende in acqua, dovranno seguire le indicazioni sulla sicurezza del percorso prima dell'imbarco. Obbligatorio l'uso del caso d il rispetto dei limiti di velocità sulla pista ciclo-pedonale La Discesa sarà anche una esperienza di "plogging", cioè la raccolta di rifiuti, limitata ad una busta, durante il percorso sportivo. Il "plogging tiberino" servirà per avere l'aperitivo.
INFO GENERALI e sport in ACQUA 3472439715; INFO BICI 3392352678; INFO CAMMINATORI 3478160689; INFO DRAGON BOAT 3382614686; INFO RAFTING 391 708 8061.