Testo di Paolo Marconi. Dopo quattro settimane siamo ancora on the road con il nostro furgone e le nostre tavole da race seguendo la grande giostra dell'Eurotour!
Questa settimana ci siamo spostati a San Sebastiàn (Donostia in lingua basca), bellissima città dei Paesi Baschi. Patria dei Pintxos e del Sidro, San Sebastiàn è una città affacciata sul golfo di Biscaglia dove convivono l'oceano, le montagne ed un centro storico ricco di tradizione, monumenti, ed edifici signorili.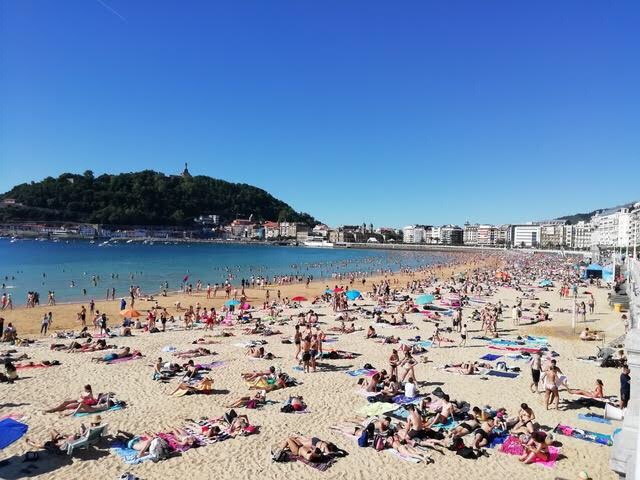 Arrivando nei Paesi Baschi abbiamo attraversato con il nostro van la Catalunya, l'Aragona e la Navarra; è interessante vedere come cambi il paesaggio attraversando la Spagna da costa a costa. I paesaggi aridi delle regioni centrali lasciano spazio ai monti ed alla fitta vegetazione man mano che ci avviciniamo al Mar Cantabrico sul quale si affaccia San Sebastiàn. Questa città è veramente affascinante e piena di cose da visitare ed esplorare. Camminando per il centro non è difficile imbattersi in surfisti con la tavola sotto braccio diretti alla famosa onda della Zurriola, questa onda famosa per i surfisti era anche parte del percorso di gara del sabato e surfarla con una tavola da race di 14 piedi è sempre una vera e propria lotteria!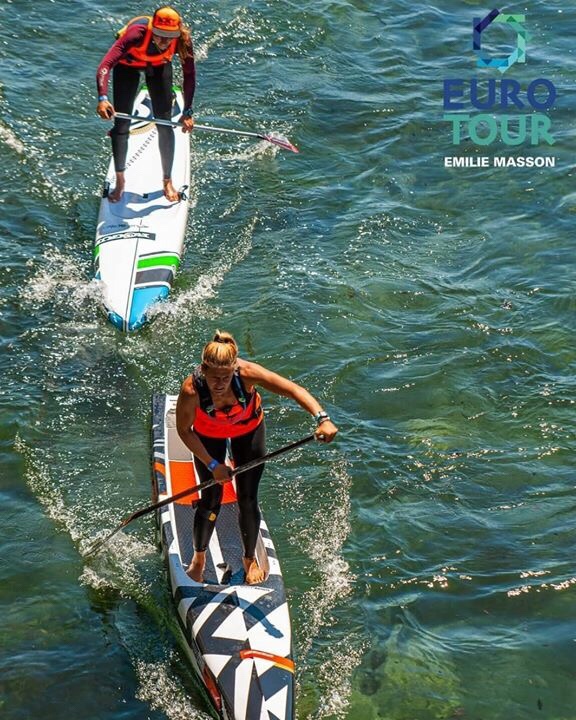 Altra attrazione della città è la Playa de la Concha, spiaggia famosa in tutto il mondo delimitata alla sua sinistra dal monte Igueldo e alla sua destra dal monte Urgull. Di fronte alla Playa si trova la piccola isola di Santa Clara, raggiungibile solo via mare ed anch'essa parte del percorso di gara dell'Eurotour.
La Playa de la Concha nei giorni di sole è affollatissima ed il giorno della gara era popolata da circa 15000 persone che hanno visto la partenza della gara più completa del mondo del Sup Race.
Questa gara è famosa per racchiudere al suo interno tutte le condizioni che si possono trovare. Infatti il percorso si articola in mare aperto ma ha anche un passaggio di circa due chilometri nel fiume Urumea ed una sezione di beach racing sull'onda della Zurriola. Da anni questa competizione incorona il rider più forte nelle differenti condizioni e sicuramente il più completo!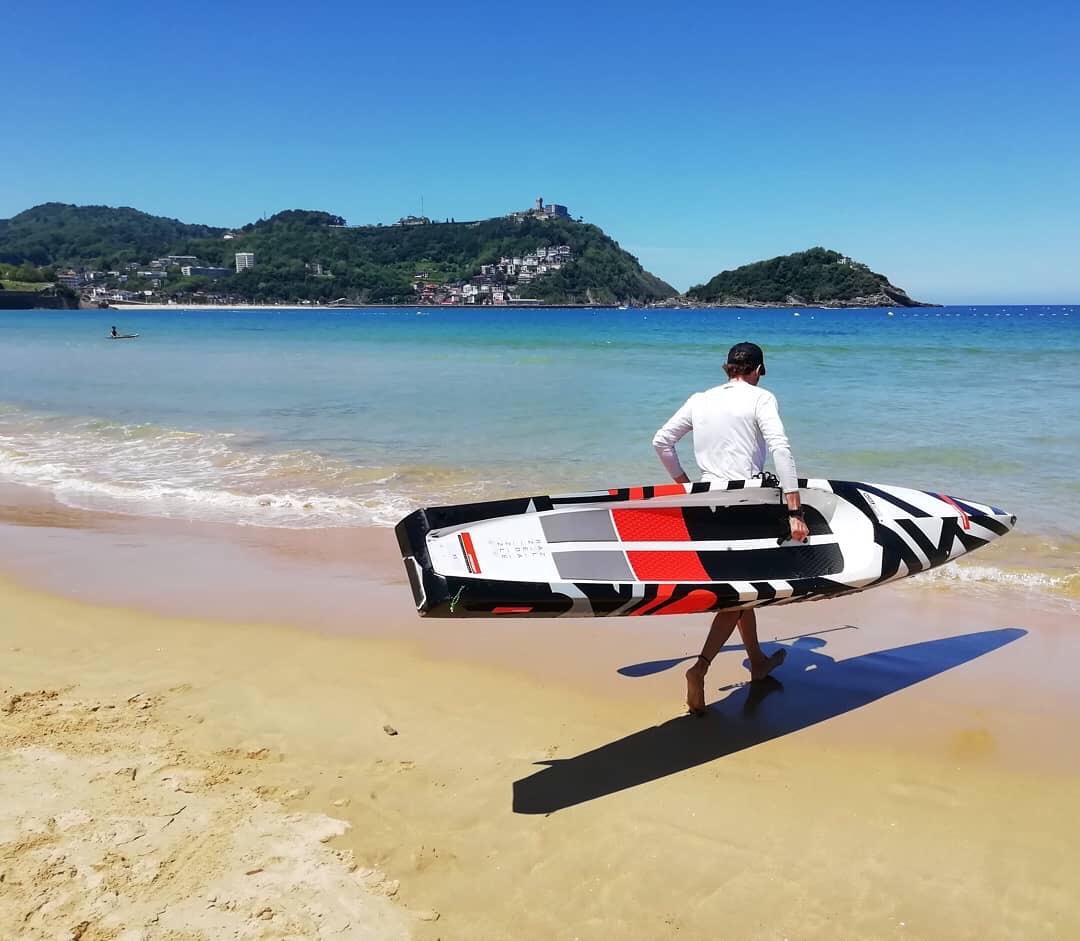 Ad essere incoronati questo weekend sono stati i francesi Olivia Piana (quarta vittoria di fila per lei a San Sebastiàn) nelle donne e Titouan Puyo nei maschi. Il podio femminile è stato completato dalle due spagnole Esperanza Barreras e Susak Molinero mentre quello maschile dal tahitiano Enzo Bennet e dal francese Arthur Arutkin.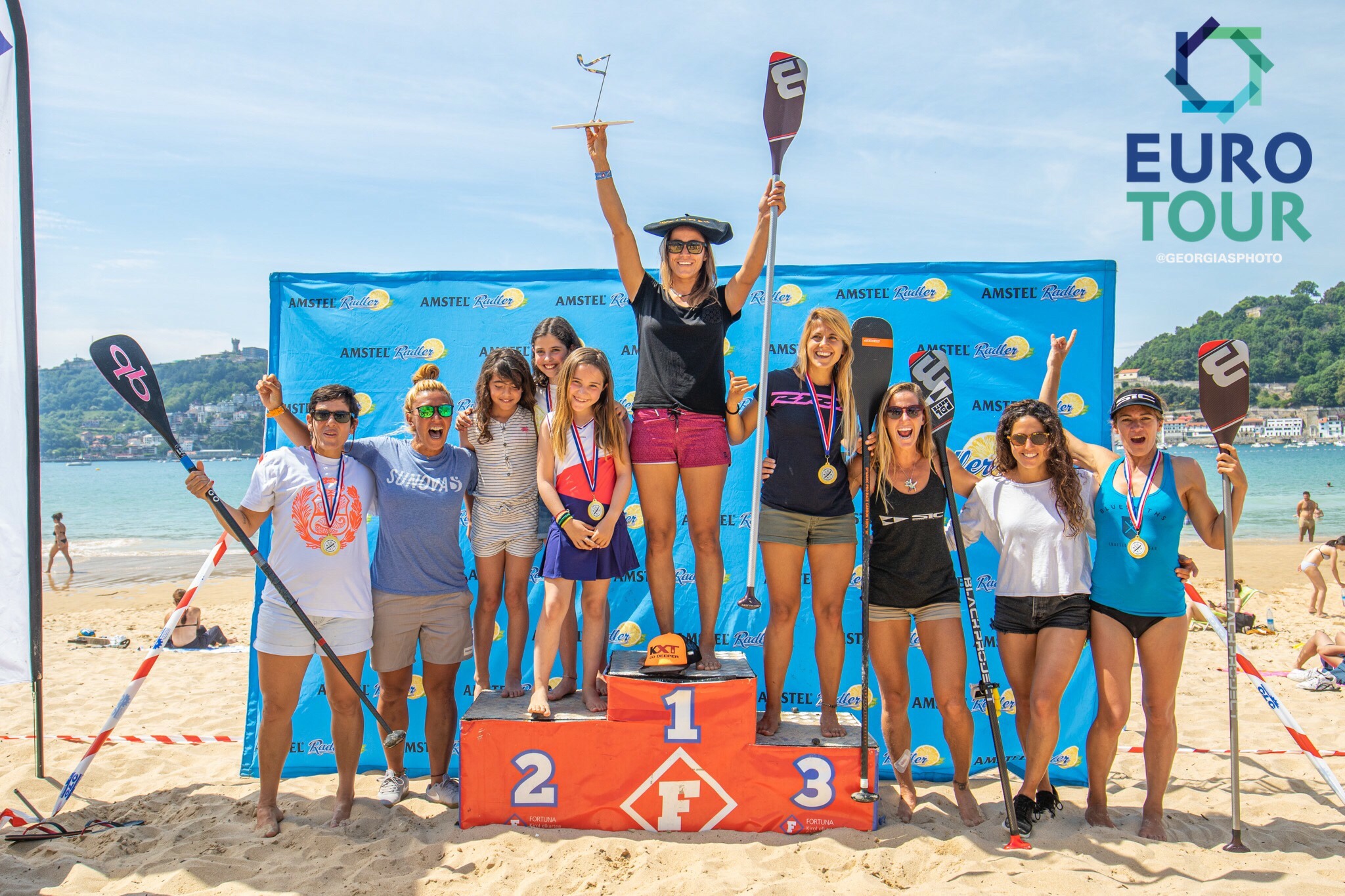 Vivere in un van in una grande città non è sempre facile ma uscendo qualche chilometro da San Sebastiàn è facile incontrare dei posti dove parcheggiare in collina con viste sull'oceano mozzafiato.
Inoltre in città ci sono parcheggi sicuri dove sostare ed avere sempre una vista bellissima a due passi dal mare. I riders che seguono l'Eurotour on the road come noi sono sempre di più soprattutto in questa parte di tour che vede due gare di fila nei Paesi Baschi. Molti di noi si fermeranno qua a San Sebastiàn per una settimana per poi gareggiare a Bilbao nel prossimo weekend, sarà un'ottima occasione per condividere qualche giorno con altri atleti/viaggiatori provenienti da ogni parte del pianeta.
Alla prossima, keep on paddling!