Ritorna a Düsseldorf la fiera che dal 22 al 30 gennaio 2022 riporterà il mare e tutti i più importanti watersport all'attenzione di tutti gli appassionati che hanno voglia di tornare a vedere e toccare con mano i prodotti che li accompagneranno nelle uscite della prossima stagione.
---
Dopo l'annullamento della edizione 2021, sembra che nel 2022 tutto sia sufficientemente sicuro per poter permettere all'importante fiera teutonica di aprire i propri battenti ad aziende e visitatori.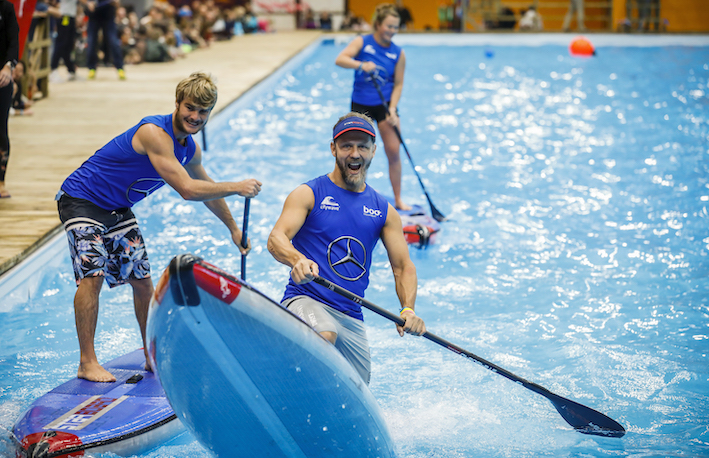 Come sempre, dal nostro punto di vista i padiglioni più gettonati sono quelli dedicati ai Watersport, con tutte le più importanti aziende di settore presenti per esporre le nuove gamme di tavole, vele, wing, pagaie, e con le immancabili mega piscine che permetteranno di vedere tanta azione in acqua piatta, ma anche sulle onde della piscina THE WAVE!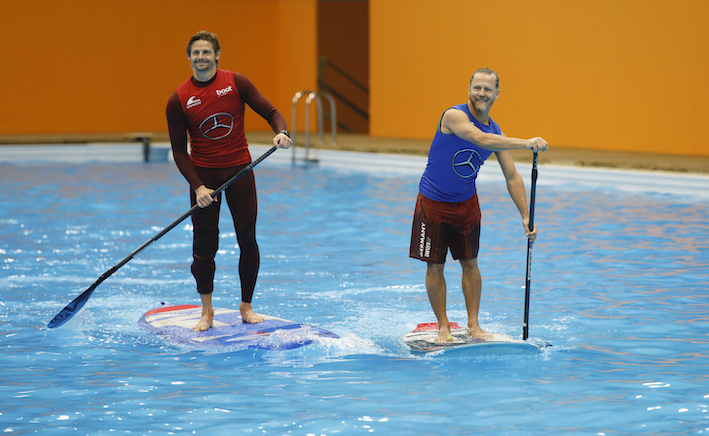 Wolfram Diener, CEO di Messe Düsseldorf ha dichiarato:
"La Fiera di Düsseldorf sente di avere una importante responsabilità nei confronti delle aziende che vengono ad esporre e delle grandi comunità degli appassionati di water sport e per questa ragione si è organizzata per andare in scena con l'edizione 2022 del Boot. E visto che noi ci eravamo già da tempo messi al passo con tutte le più rigide normative in fatto di prevenzione del contagio da Covid19, non abbiamo avuto problemi ad allinearci con le attuali Ordinanze di Protezione da Covid. E grazie al nostro testato e collaudato concetto "Hygiene PROTaction", siamo in grado di offrire a tutti i visitatori una fiera in sicurezza."
Continueranno ad essere presenti e super operative anche le mega piscine per la pratica e la prova delle attrezzature, e per la disputa di contest di SUP, Windsurf, Wing foil. Oltre ovviamente alla leggendaria piscina The Wave, con l'onda artificiale che permette a di vedere in azione i migliori interpreti della specialità.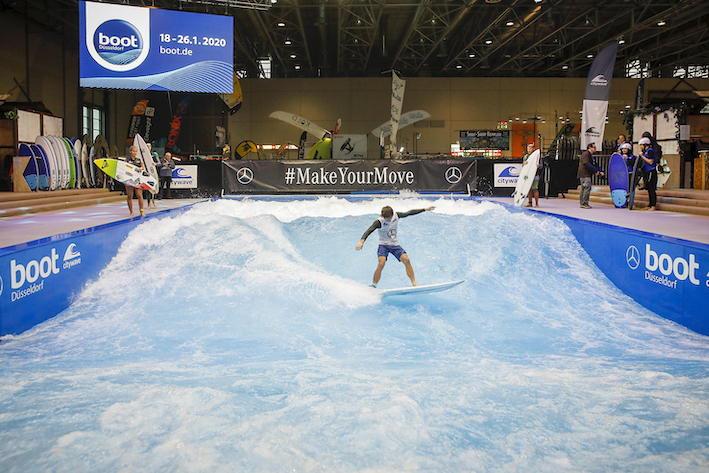 Il programma degli appuntamenti è già molto ricco, e ovviamente provvederemo a tenervi aggiornati sugli sviluppi.
Per maggiori informazioni: https://www.boot.de/