Testo Paolo Marconi.
Le condizioni meteo quest'anno ci stanno regalando un
Euro Tour
ricco di
downwind
. Anche questo weekend, per la terza settimana consecutiva, la direzione e l'intensità hanno fatto sì che la gara si svolgesse con il vento in poppa dall'inizio alla fine.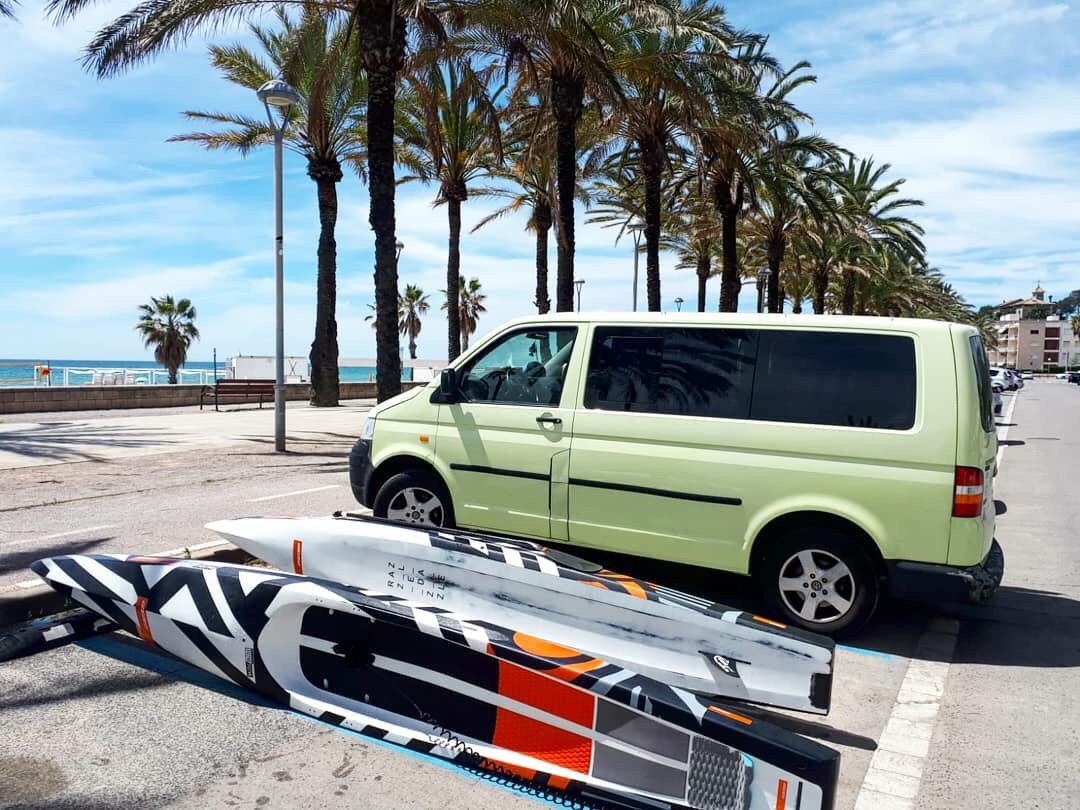 Dopo il
World Sup Festival
di Santa Pola continua il tour spagnolo con la tappa del
Cap De Creus Sup Challenge
. È una tappa nuova nel circuito Euro Tour e la
prima in assoluto in terra Catalana
. Il viaggio a bordo del nostro furgone ci ha visto affrontare una nuova settimana di sup,
allenamenti
e
viaggi on the road
.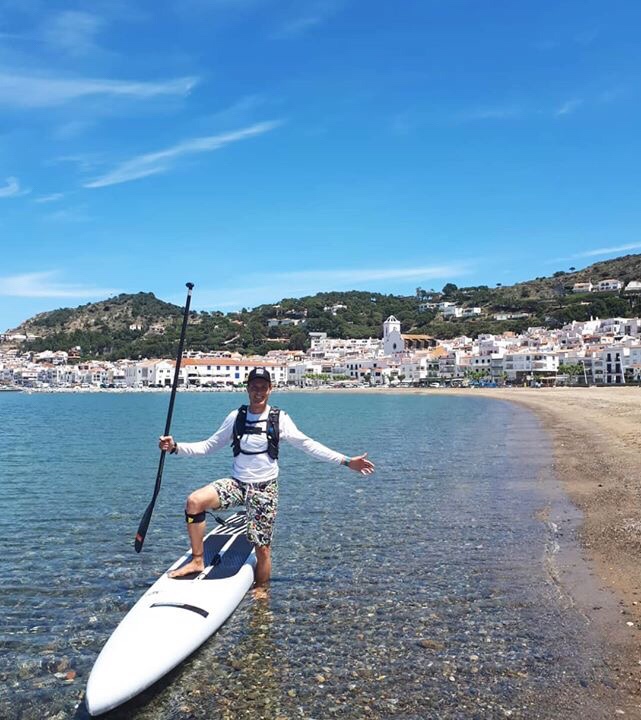 Abbiamo trascorso i primi giorni della settimana a
Vilanova I la Geltrú
in compagnia delle atlete francesi
Olivia Piana
e
Melanie Lafenetre
che insieme a
Susak
si sono allenate in vista della gara del weekend sulla spiaggia vilanovina. Ci siamo poi spostati tutti verso
El Port de la Selva
, località in provincia di
Girona
situata sulla parte alta della
Costa Brava
. Questo lungo tour ci dà l'occasione di trascorrere molto tempo e condividere esperienze ed avventure con altri rider ed è proprio in viaggio che si creano belle
amicizie
che vanno al di là dello sport e della competizione. I giorni prima della gara è stato interessante visitare la zona di
Costa Brava
dove ci trovavamo, sia via mare allenandoci in sup sia a bordo del nostro furgone. La costa ed i colori del mare mi hanno ricordato molto certe zone di casa e soprattutto la costa dell'
isola d'Elba
, il forte contatto col mare in queste zone fa sì che si respiri un'atmosfera marinaresca tipica delle isole. Abbiamo anche visitato
Cadaques
, perla della Costa Brava che ha ispirato anche
Dalí
in alcune opere. In questo piccolo paese il rapporto col mare è veramente forte, tanto che alcune case sono direttamente costruite sulla pietra degli scogli.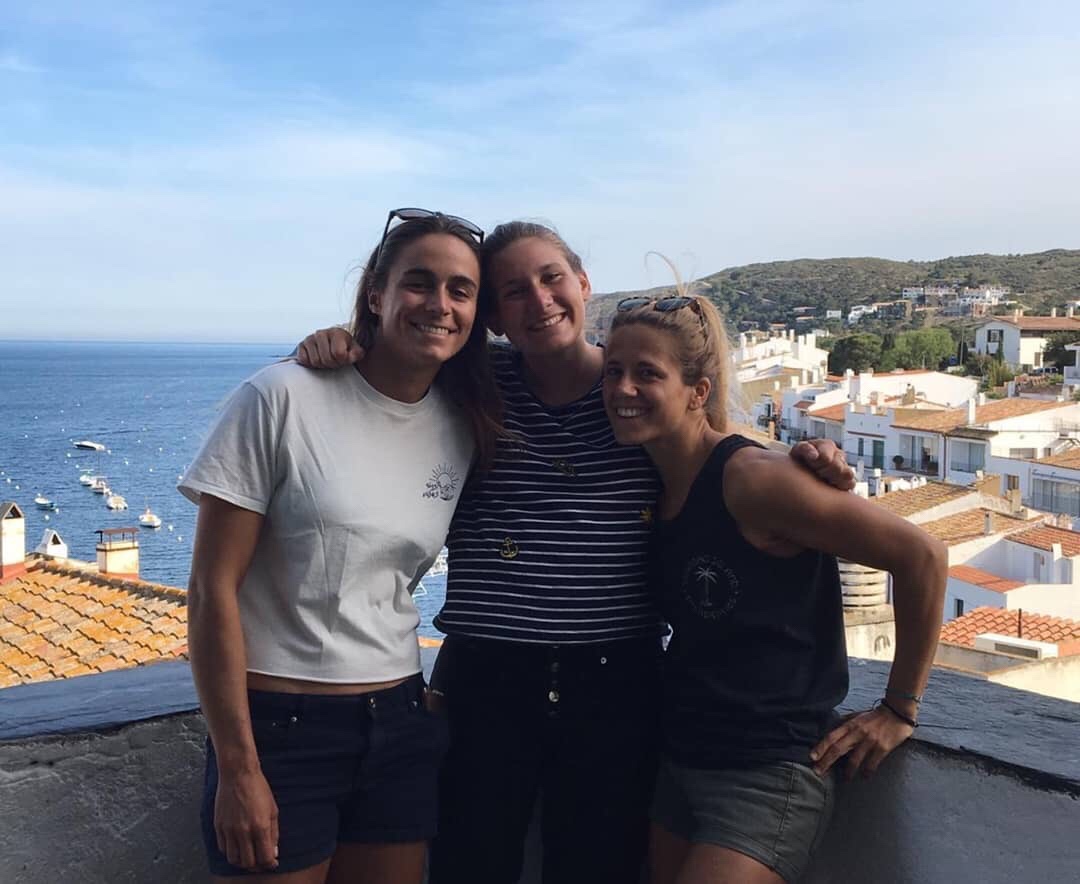 Dopo una settimana intensa alla scoperta della Costa Brava il giorno della gara è arrivato velocemente. Come da previsione la
tramontana
soffiava forte e la direzione era perfetta per un
downwind
con partenza da
Portbou
, ultimo paese sul mare prima del confine con la
Francia
, ed arrivo a
El Port
de la Selva. La logistica ormai collaudata dell'Euro Tour in collaborazione con gli organizzatori locali ci ha regalato un'altra giornata di mare in completa
sicurezza
ed in totale
libertà
, infatti per la prima volta abbiamo gareggiato senza l'utilizzo di alcuna boa, ogni atleta doveva trovare la sua
rotta migliore
per arrivare al paese di arrivo, una vera e propria avventura!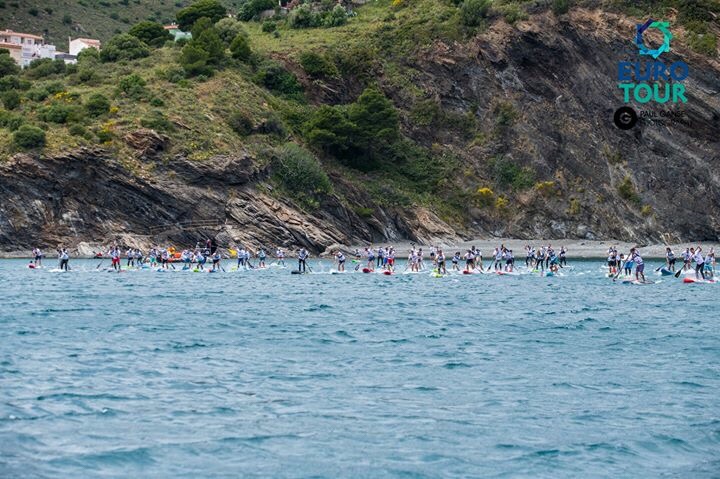 La gara era adatta a veri
lupi di mare
e specialisti di downwind. Nella categoria femminile ancora un trionfo di
Amadine Chazot
, sempre al top nei downwind, seguita da
Olivia Piana
e
Laura Quetlas
. Tra i maschi
Tom Auber
ha avuto una marcia in più di tutti ed ha preceduto
Martin Vitry
ed il basiliano 
Vinnicius Martins
. Impressionante il
predominio francese
questo weekend, nei primi 5 posti della categoria maschile e femminile ci sono
ben 3 atleti francesi
ed altrettanti sono i buoni piazzamenti scorrendo la classifica. I francesi hanno dimostrato di essere superiori a tutti nei downwind e soprattutto una
grande esperienza in questa dusciplina
grazie alle tante gare che si svolgono in Francia in quelle condizioni.
Abbiamo davvero molto da imparare!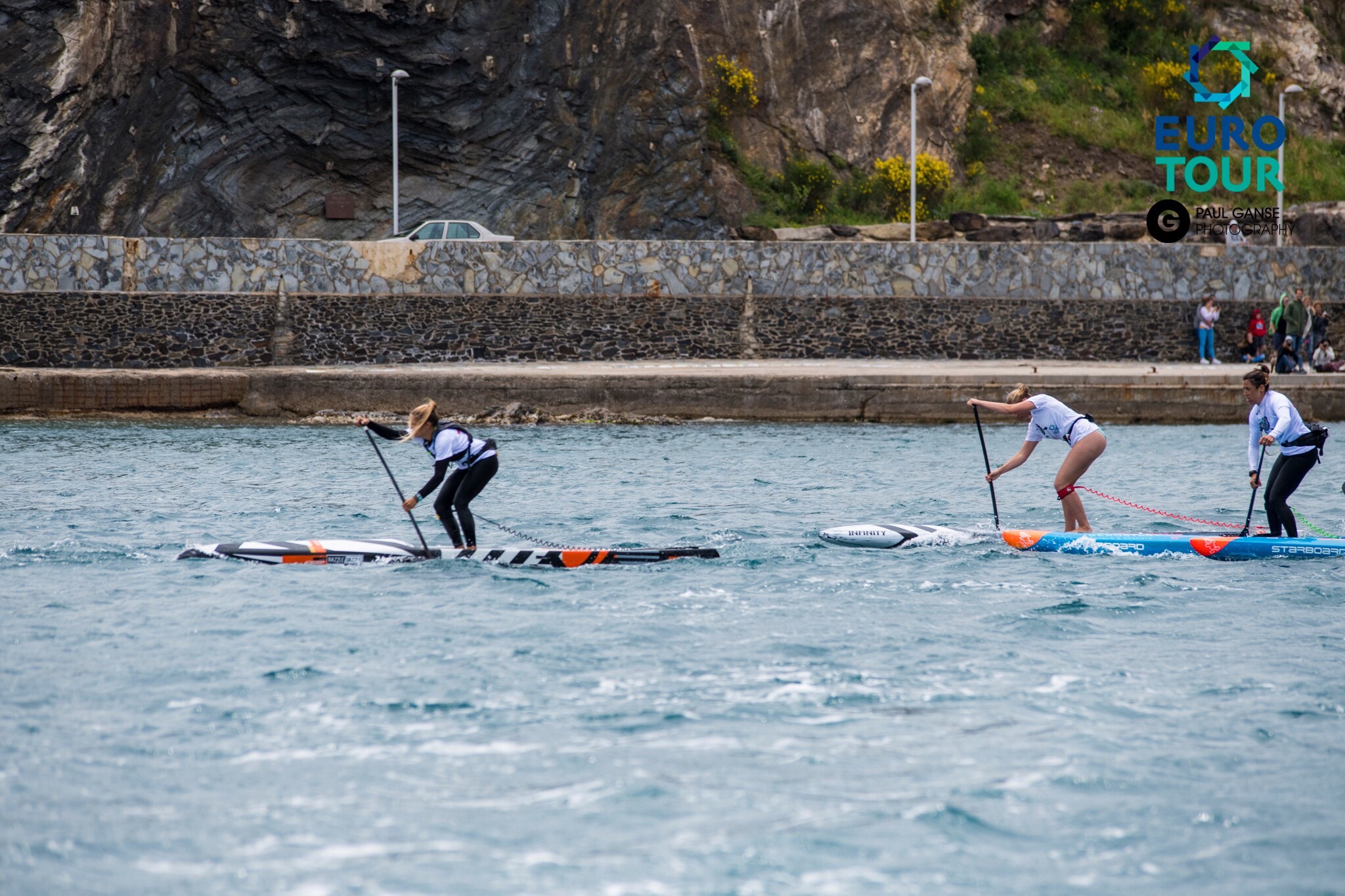 Altra statistica curiosa,
nelle prime 5 donne 3 stanno seguendo l'Euro Tour a bordo di un furgone!
In effetti sono molti gli atleti, sia amatori che elite, che stanno vivendo la nostra stessa
esperienza on the road
. La comunità dei riders è molto affiatata ed è bello trovarsi in viaggio ogni settimana in una location differente inseguendo la nostra passione per il sup e condividendo esperienze di viaggio indimenticabili.
Il viaggio continua!