Dopo l'annuncio di ICF (International Canoe Federation) che ospiterà i mondiali in Cina a fine ottobre, è arrivata la risposta perentoria da parte di uno dei membri di ISA - International Surfing Association che ha ribadito che la Federazione di Surf è l'unico ente governativo mondiale con il diritto di ospitare eventi internazionali di SUP.
Il primo scontro tra le due Federazioni è sorto nel 2017 quando l'ICF ha tentato di rivendicare la proprietà del SUP, nonostante  l'ISA sia stata da anni coinvolta nell'organizzazione di gare di Stand Up Paddling, dal 2012 in cui in Perù ha ospitato i primi Campionati Mondiali.
L'ISA ha così intrapreso una causa legale alla Corte d'arbitrato per lo sport (CAS) nel luglio 2019 per tentare di risolvere il problema, ma mentre tale contenzioso è ancora in corso, il nuovo annuncio da parte di ICF ha riacceso la fiamma tra le due Federazioni. ICF infatti riproverà ad ospitare il Campionato del Mondo di SUP nel 2019, dal 24 al 27 ottobre, in Cina, con un montepremi di $ 50.000, insieme agli organizzatori delle Olimpiadi di Pechino 2008.
L'evento, che sarà il primo campionato mondiale di SUP dell'ICF, si svolgerà solo 10 mesi dopo che ISA ha tenuto l'ultimo Mondiale di SUP nello stesso paese. Leggi il risultato dell'Italia ai mondiali ISA 2018.
L'ICF aveva già provato ad ospitare un Campionato mondiale di SUP a settembre 2018 in Portogallo, ma quell'evento è stato annullato dopo che il tribunale arbitrale portoghese per lo sport aveva stabilito che il SUP era controllo esclusivo dalla Federazione Nazionale di Surf Portoghese.
Nella dichiarazione dei giorni scorsi, il presidente della ICF, Jose Perurena, ha affermato che la comunità SUP è "molto arrabbiata e frustrata" per quella cancellazione e che l'ICF "rispetterà la promessa di ospitare un nuovo evento nel 2019".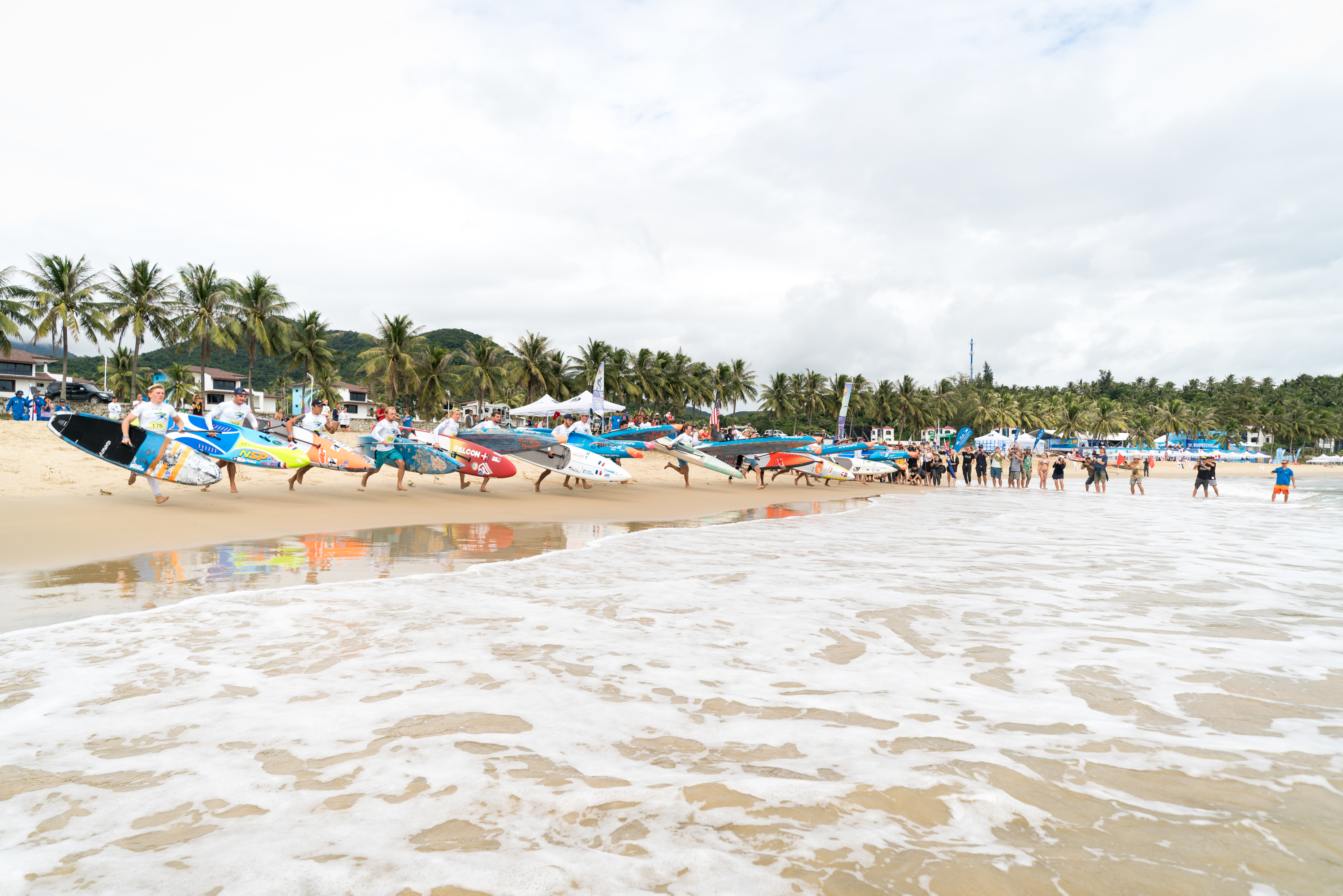 La Risposta di ISA.
In risposta, un portavoce dell'ISA ha ribadito che ISA è "l'unica Federazione internazionale che sia mai stata coinvolta nel SUP.
"Per questo, ISA è stata l'unica Federazione coinvolta nell'organizzazione di competizioni internazionali di SUP, compresi i campionati del mondo Sup. Infatti ISA ha organizzato con successo i campionati del mondo di SUP ogni anno dal 2012, con l'edizione più recente tenuta in Cina nel novembre 2018. Nessun'altra Federazione internazionale ha mai organizzato un campionato mondiale di SUP".
Continuando, il portavoce di ISA ha accusato le azioni dell'ICF per aver escluso il SUP da altre manifestazioni molto importanti.
"Come risultato degli interventi di ICF, agli atleti di SUP è stata ripetutamente negata l'opportunità di competere in importanti eventi sportivi tra cui i Giochi olimpici giovanili del 2018 a Buenos Aires e nel 2019 ANOC World Beach Games a San Diego. L'ISA è sempre stata, e rimane, impegnata a offrire una piattaforma globale per gli atleti di SUP, come sarà il caso degli eventi di SUP ai Giochi Panamericani di quest'anno a Lima, in Perù. Insieme con l'Association of Paddleboard Professionals (APP World Tour ndr), il tour mondiale professionale ufficiale per il SUP sancito dall'ISA, abbiamo lavorato per oltre un decennio per garantire le migliori condizioni per lo sport, sia a livello amatoriale che di élite.

"In definitiva, crediamo che i procedimenti in corso presso CAS sosterranno il caso dell'ISA, e continueremo a lavorare instancabilmente all'interno del Movimento Olimpico e nel pieno rispetto dei principi della Carta Olimpica negli anni a venire per far crescere gli interessi degli atleti e dello sport a prescindere. "
Come risposta a queste dichiarazioni l'ICF ha già sostenuto che nessuna organizzazione dovrebbe avere il monopolio di uno sport specifico.
Leggi l'articolo in inglese. Fonte Inside the games.
---