Sabato 30 marzo, a Gran Canaria con La Misteriosa Sup Race inizia ufficialmente la stagione 2019 di Fantasy Sup, il gioco online che seguirà 22 eventi questa stagione. Il calendario terminerà a dicembre nuovamente a Gran Canaria con il Gran Canaria Pro AM. Quest'anno infatti oltre alle classiche gare di Sup Race, ci saranno anche i tre eventi di Sup Surf di APP World Tour a New York, Barbados e Gran Canaria. Ma le novità rispetto alla stagione 2019 non sono finite.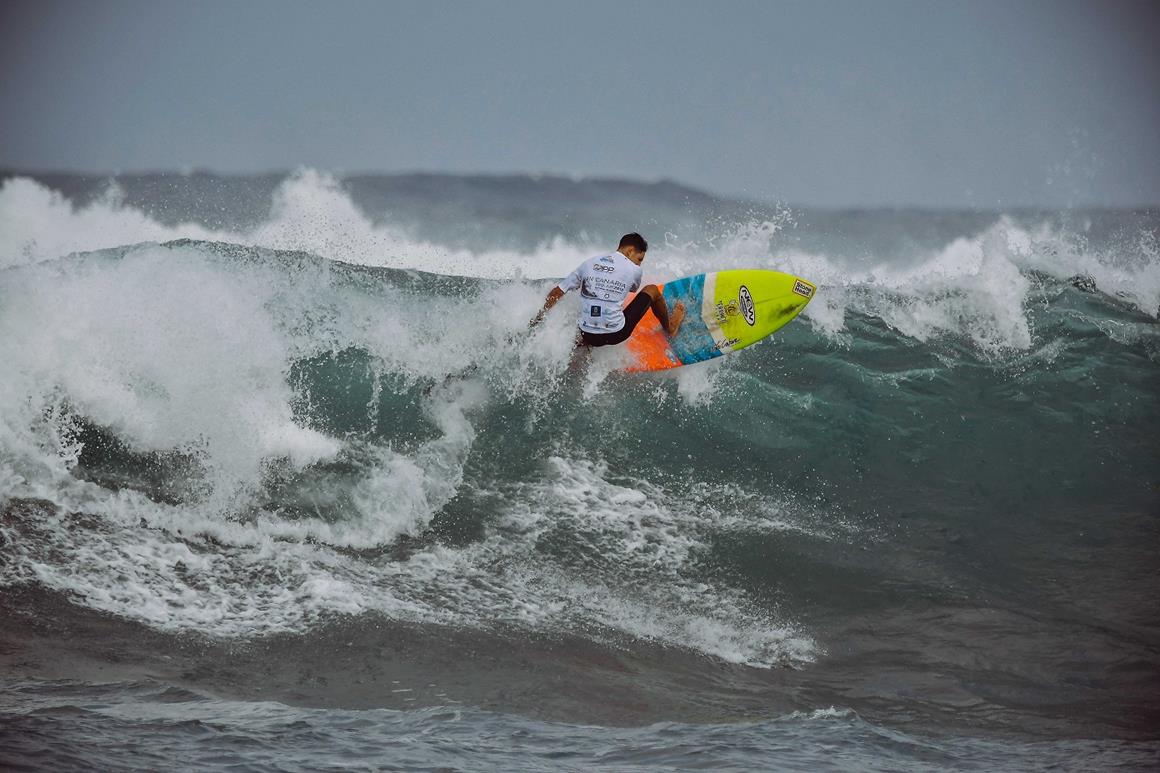 Fantasy Sup è stato lanciato nel 2018 con lo missione di unire la Comunità Internazionale dello Stand Up Paddling con qualcosa di divertente e che possa essere fruibile da chiunque e ovunque. Anche chi non partecipa attivamente alle gare puó giocare a Fantasy Sup scegliendo i propri atleti preferiti e sfidando gli altri utenti nella classifica generale, la Fantasy Sup Leaderboard. Ogni giocatore seleziona prima di ogni gara il proprio Team di 8 atleti maschili e 6 femminili tra quelli disponibili nel software. Alla fine di tutte le competizioni ogni atleta riceverà un punteggio in base alla posizione raggiunta. Naturalmente più gli atleti guadagnano posizioni di rilievo durante la stagione maggiore sarà il loro costo. Per questo occorre fare le proprie scelte con abilità per non sforare il Budget assegnato ad inizio gioco. La somma dei punti guadagnati da ogni atleta va a costituire il punteggio totale del Team. Più punti ogni giocatore accumula durante le singole gare della stagione più in alto si troverà nella classifica finale a dicembre.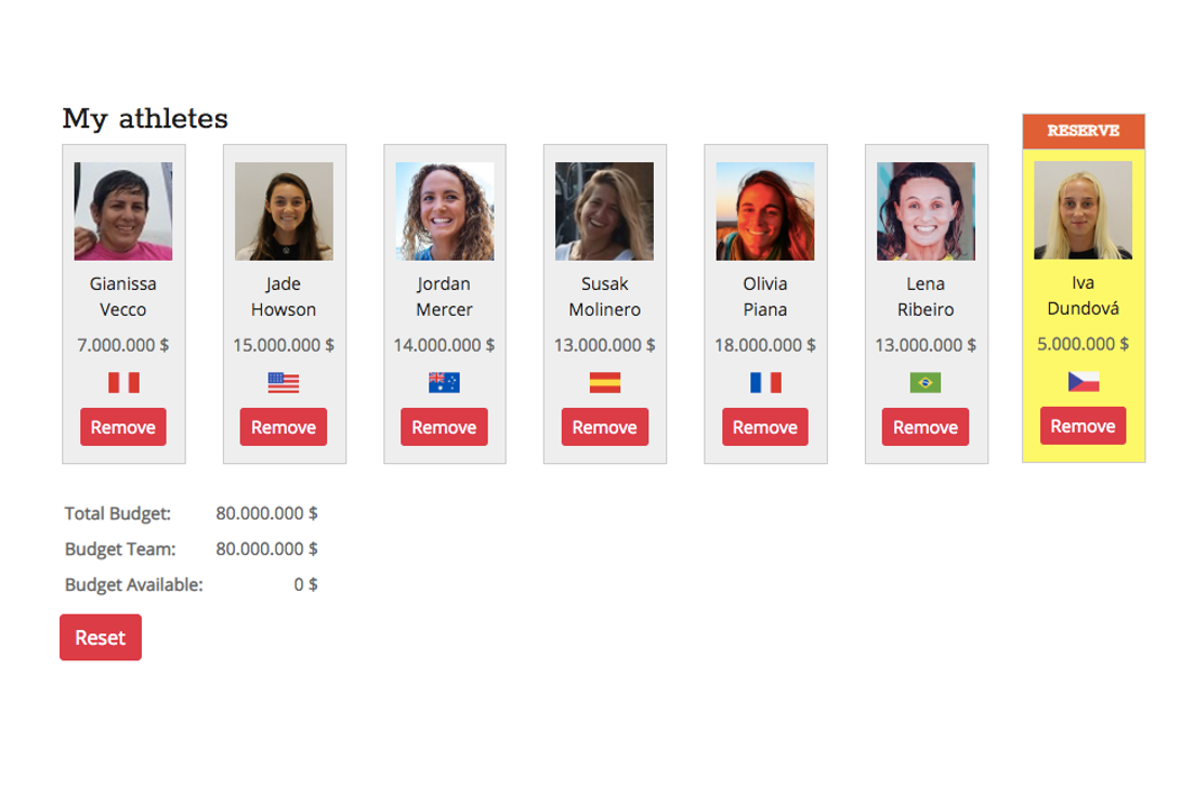 La piattaforma è stata implementata rispetto alla scorsa stagione, con un restyling e soprattutto una migliore fruibilità. Anche i risultati e le liste degli atleti partecipanti ad ogni singolo evento sono adesso più precise grazie ad una maggiore collaborazione con gli organizzatori delle gare in programma. Nel 2019 Fantasy Sup toccherà tutti i maggiori continenti, inoltre il calendario potrà essere incrementato nel corso della stagione con i Campionati Mondiali ISA (da confermare in Sud Africa) e ICF (da confermare in Cina). In Europa sono parte della Fantasy Sup Agenda la Florence Paddle Games in Italia, London Sup Open in Gran Bretagna, San Sebastian Paddle Tour, Bilbao World Sup Challenge, La Misteriosa Sup Race e Gran Canaria Pro Am in Spagna, Nautic Paris Sup Crossing in Francia, 11 City Tour e Battle of the Coast in Olanda, Agios Nikolaos on Sup in Grecia e Sup World Cup in Germania. Negli Stati Uniti, nonostante la cancellazione della Pacific Paddle Games, restano numerose gare con Carolina Cup, Sic Columbia Paddle Gorge, New York Sup Open e Red Bull Heavy Water oltre alla storica Molokai 2 Oahu alle Hawaii. L'Australia è presente in agenda con il classico downwind King Of The Cut così come Tahiti con Air France Paddle Festival. Brasile e Giappone sono rispettivamente tappe di APP World Tour con Rio Sup Open e Osaka Sup Open, così come le Isole Barbados con il Barbados Pro Am.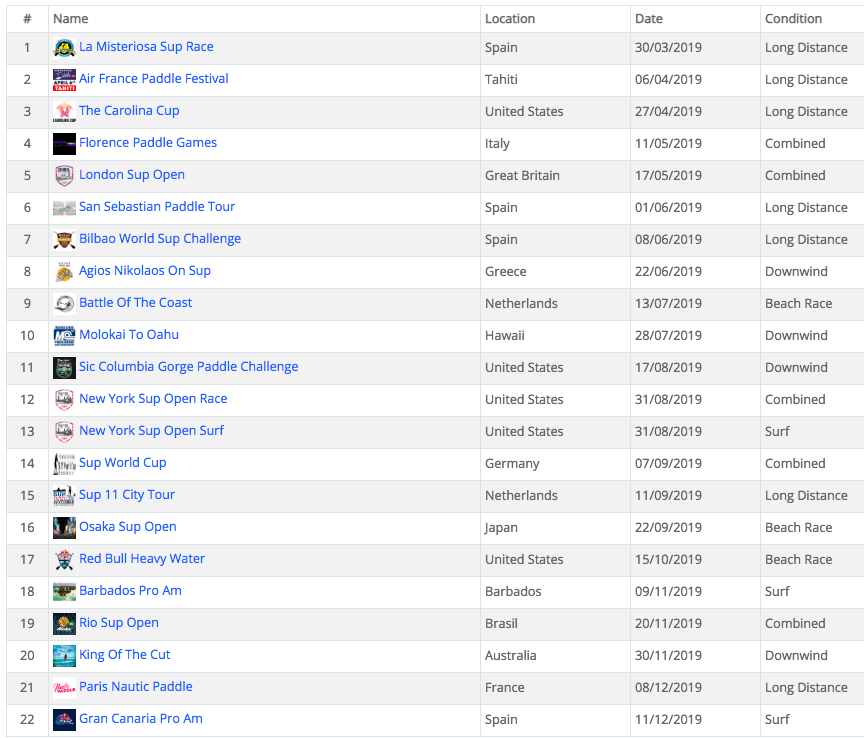 La Fantasy Sup Agenda presenta 22 event tra cui sette gare Long Distance, cinque Combined race (Long Distance + Beach Race), quattro Downwind, tre Beach Race e tre Surf Race. Nella pagina Statistics sono disponibili i punteggi accumulati da ogni singolo atleta in queste discipline che vanno a costituire il pentagono delle Skills dell'atleta. Fantasy Sup in questo modo mette a disposizione dei giocatori un database utile e attuale per aiutarli nelle loro scelte durante ogni singolo evento della stagione. Inoltre sono disponibili nel sito news, preview, suggerimenti e tutti i risultati aggiornati gara per gara.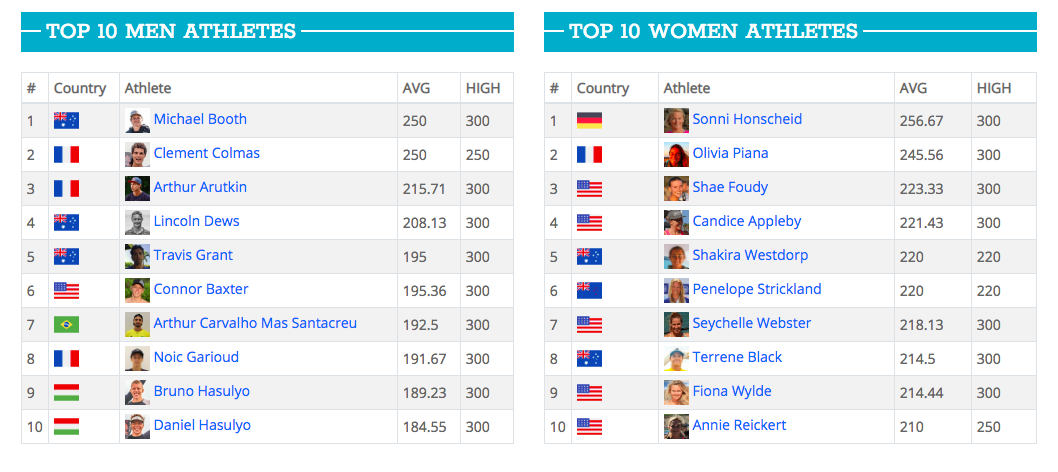 Il 30 marzo inizia così una nuova divertente stagione di Stand Up Paddle da condividere con tutta la comunità di Fantasy Sup. Per giocare occorre solamente registrarsi e scegliere il proprio Team di alteti che concorreranno alla prossima gara. Gioca a Fantasy Sup adesso cliccando qui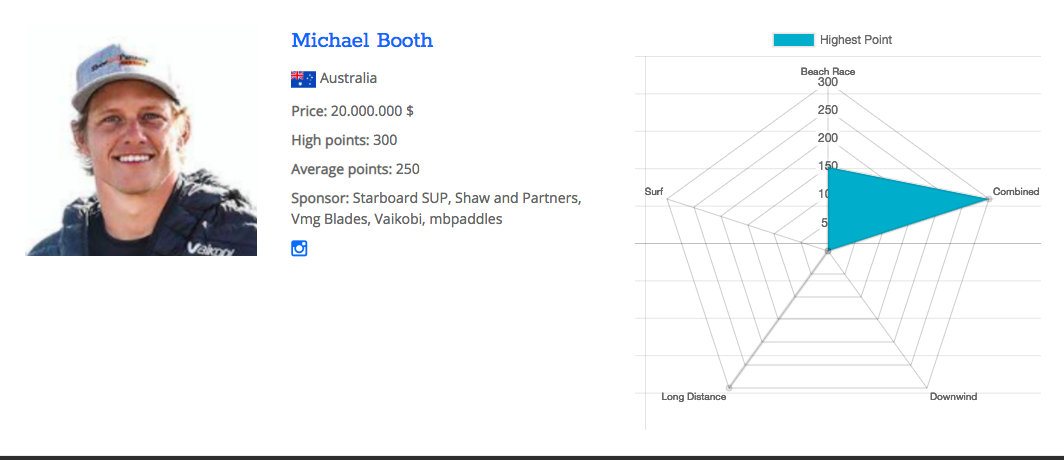 ---