Domenica a Lignano Sabbiadoro si è  tenuto il primo di una serie di allenamenti  condivisi tra alcuni club del nord est Italia. Si tratta di una formula molto semplice e informale: si sceglie una data (compatibilmente con le condizioni meteo climatiche) e ci si ritrova. Si sceglie un percorso (che sia magari già segnato da riferimenti naturali) e si parte.
Testo di Alberto Sammarco - Foto courtesy The Wild SUP
---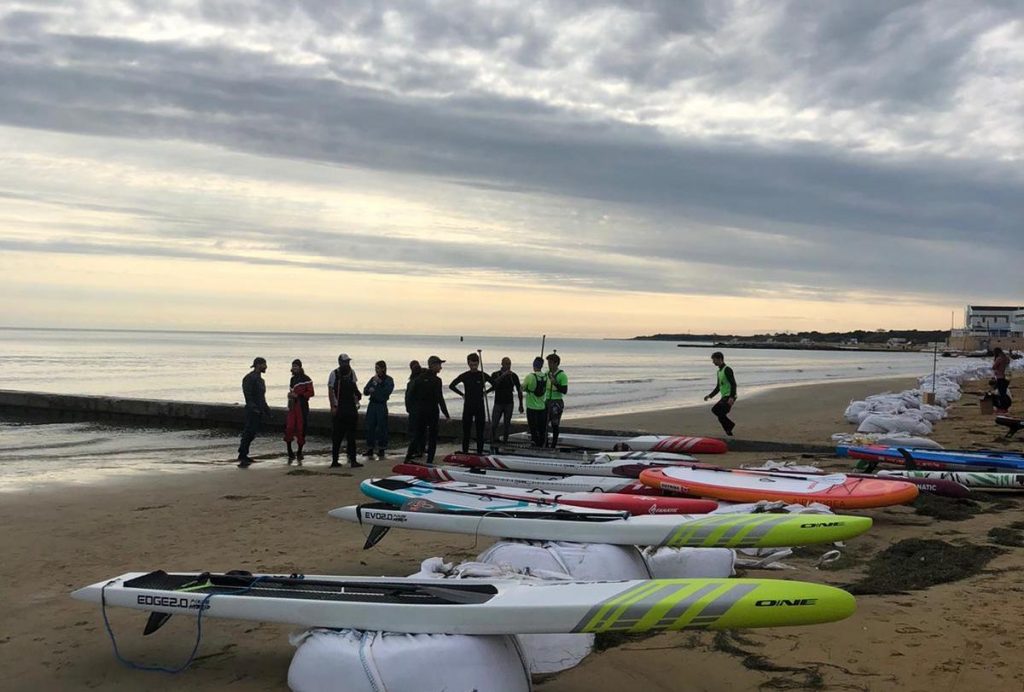 Abbiamo pensato di fare questi eventi per poterci misurare durante la brutta stagione con vecchi e nuovi amici. La semplicità della formula non mette in soggezione il neofita che potrebbe vedere e immaginare una gara come un evento troppo difficile e lo invoglia a prendere parte a questi raduni. Altro fattore che pensiamo possa attrarre nuovi atleti è  la vicinanza. Abbiamo infatti pensato: "Speriamo che possano fare lo stesso nelle altre zone d'italia". Il fatto di poter fare sessioni di allenamento come queste a poca distanza da casa potrebbe essere uno sprone per attrarre più gente.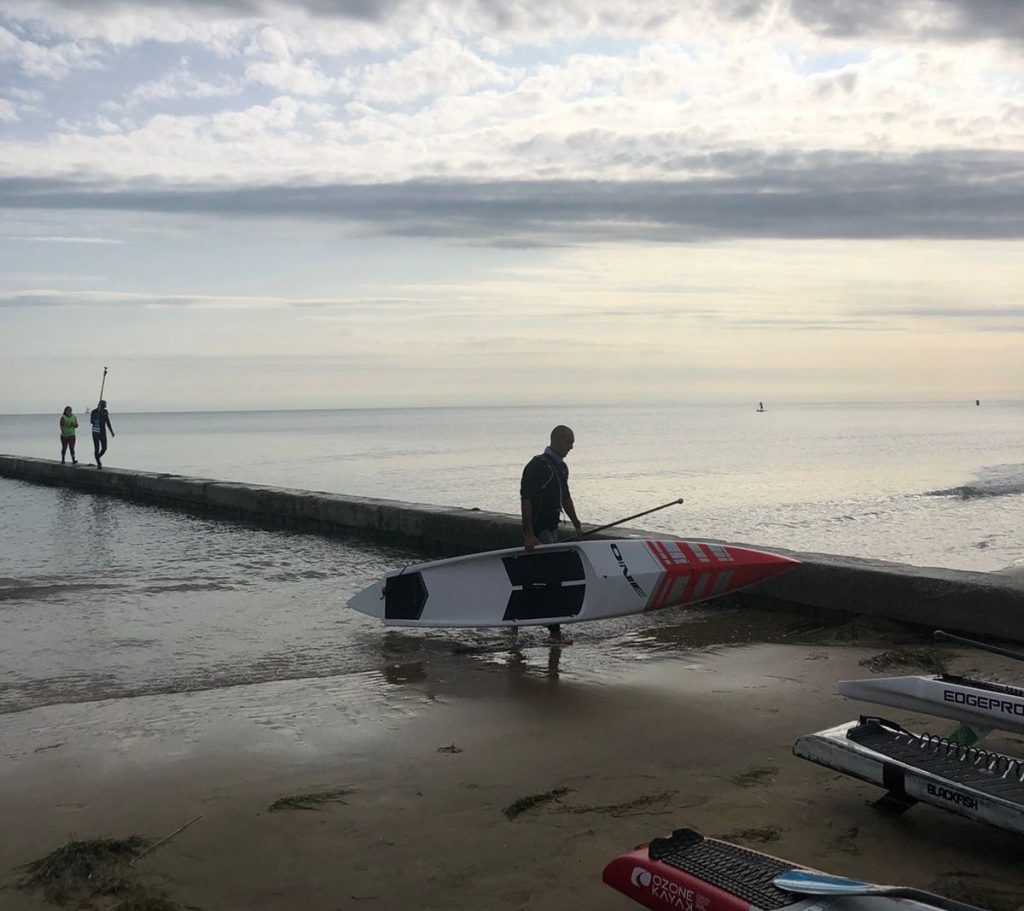 Veniamo ora al vivo della domenica: a Lignano si sono trovate una ventina di persone, soprattutto neofiti o atleti comunque alle prime esperienze, i quali affiancati dai relativi allenatori si sono misurati in due eventi distinti, una short distante di 4.4 km (un giro)  e una long di 8.8 km (due giri).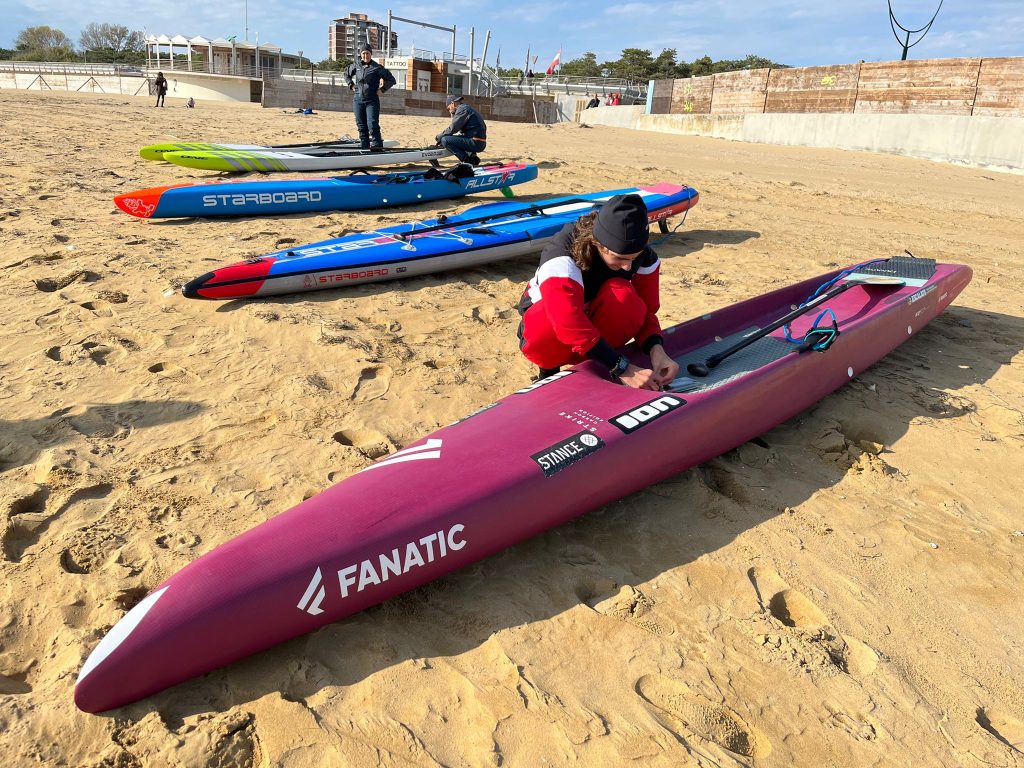 Il percorso prevede la partenza da piazza Marcello d'Olivo a Lignano Sabbiadoro direzione le foci del fiume Tagliamento e ritorno. Un leggero vento da terra ci ha fatto compagnia per tutto il tempo, il mare quasi completamente piatto e una forte corrente conseguenza della Bora dei giorni precedenti. Quando ci siamo avvicinati al fiume la corrente dovuta alle forti piogge tendeva a portarti verso il largo.
Partenza a mille per il solito Giorgio Magi e per la presidentessa di The Wild Sup (Romina Mariotto, ndr). Mentre nelle prime file io (Alberto Sammarco, ndr) e Simone (Tugnoli Peron, ndr) col suo gonfiabile,  ci lanciamo alla prima boa e vediamo alla nostra sinistra sopraggiungere un inossidabile Giorgio Magi.

L'allenamento  si svolge con il massimo impegno di tutti e giustamente risulta impegnativo per il momento della stagione. Le nuove leve stanno crescendo bene e gli insegnamenti e i trucchetti condivisi  dai vari istruttori rendono i loro frutti. Alla fine tutto si conclude nel migliore dei modi e ci si scambia  pareri e opinioni sulle varie attrezzature.  Una veloce premiazione molto goliardica e poi tutti insieme a gustarsi un meritato pranzo!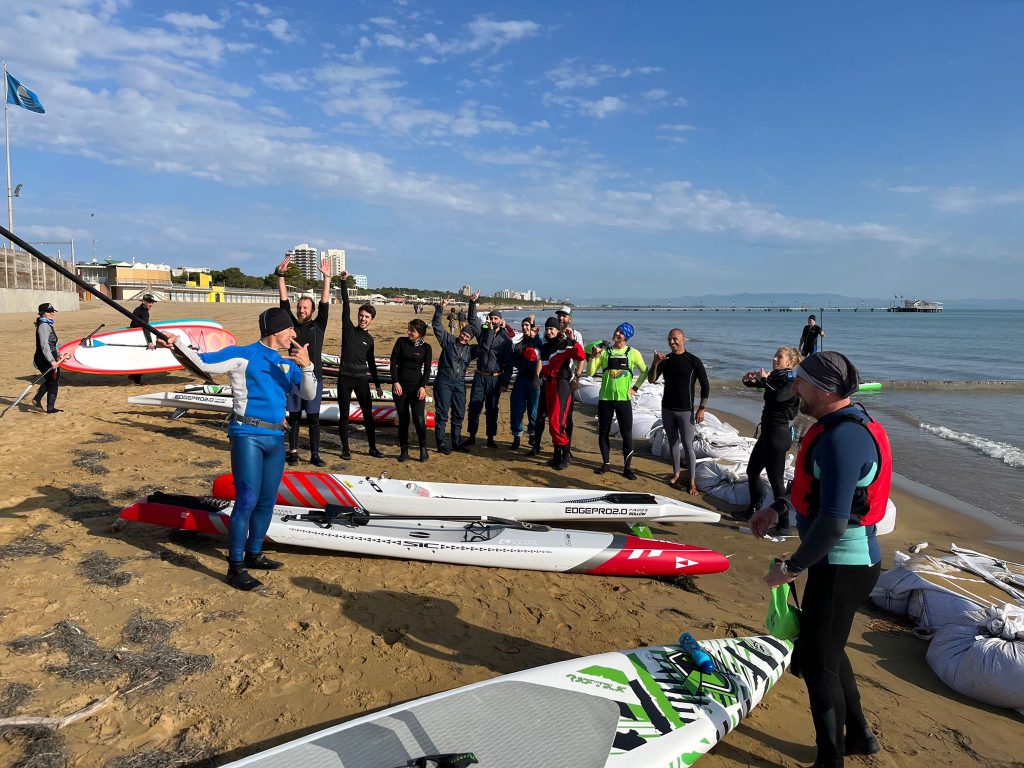 Alla prossima!