Igea Marina
. Accoglienza, organizzazione e partecipazione calorosa in occasione della
Xmas Sup Cup
2018. Malgrado le temperature decisamente invernali, tutt'altro che inaspettate vista la data del 16 dicembre, il risultato è stato un successo per l'ultima tappa dell'anno del circuito
Italian Sup League
.
Quasi 60 partenti
si sono dati battaglia a suon di pagaiate nella bellissima cornice della spiaggia di Igea Marina. Non è mancato l'agonismo, con molti atleti forti che si sono contesi la vittori, ma anche la goliardia con costumi natalizi, spirito di festa, brindisi e panettone per festeggiare la fine di una stagione lunga e soddisfacente. L'evento era anche parte del circuito invernale
Battle Of the Team
, ed è stata quindi una sfida anche tra le squadre che si stanno contendendo il ranking di questa speciale classifica.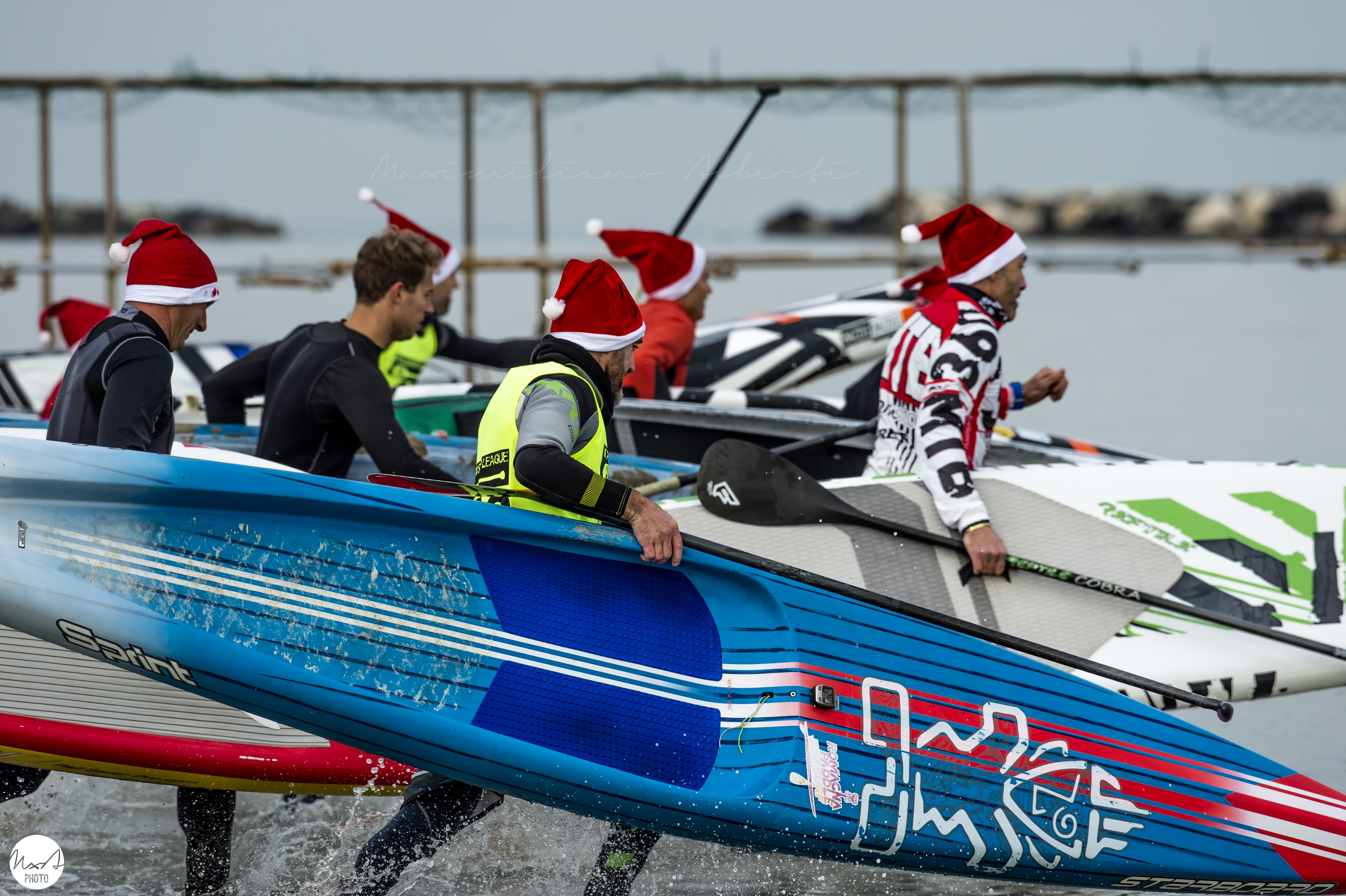 L'evento
Il prologo della
Xmas Sup Cup
è iniziata sabato 15 dicembre con la cena degli auguri della vigilia. Il clima di festa si è poi ripresentato il giorno seguente, nel momento della competizione. Come detto tantissimi iscritti nonostante le temperature. Il clima in acqua però era rovente viste le molte sfide che si sono consumate nelle varie categorie. Tra i Team il più virtuoso è stato quello di
Romagna Paddle Surf
, che ha vinto la classifica di giornata della
Battle Of the Team
, e non poteva essere altrimenti visto che da anni l'associazione romagnola porta tantissimi appassionati in acqua. Secondo posto per
Sup Trasimeno
e terzo per
Sup Salivoli
, grazie ai suoi giovani talenti.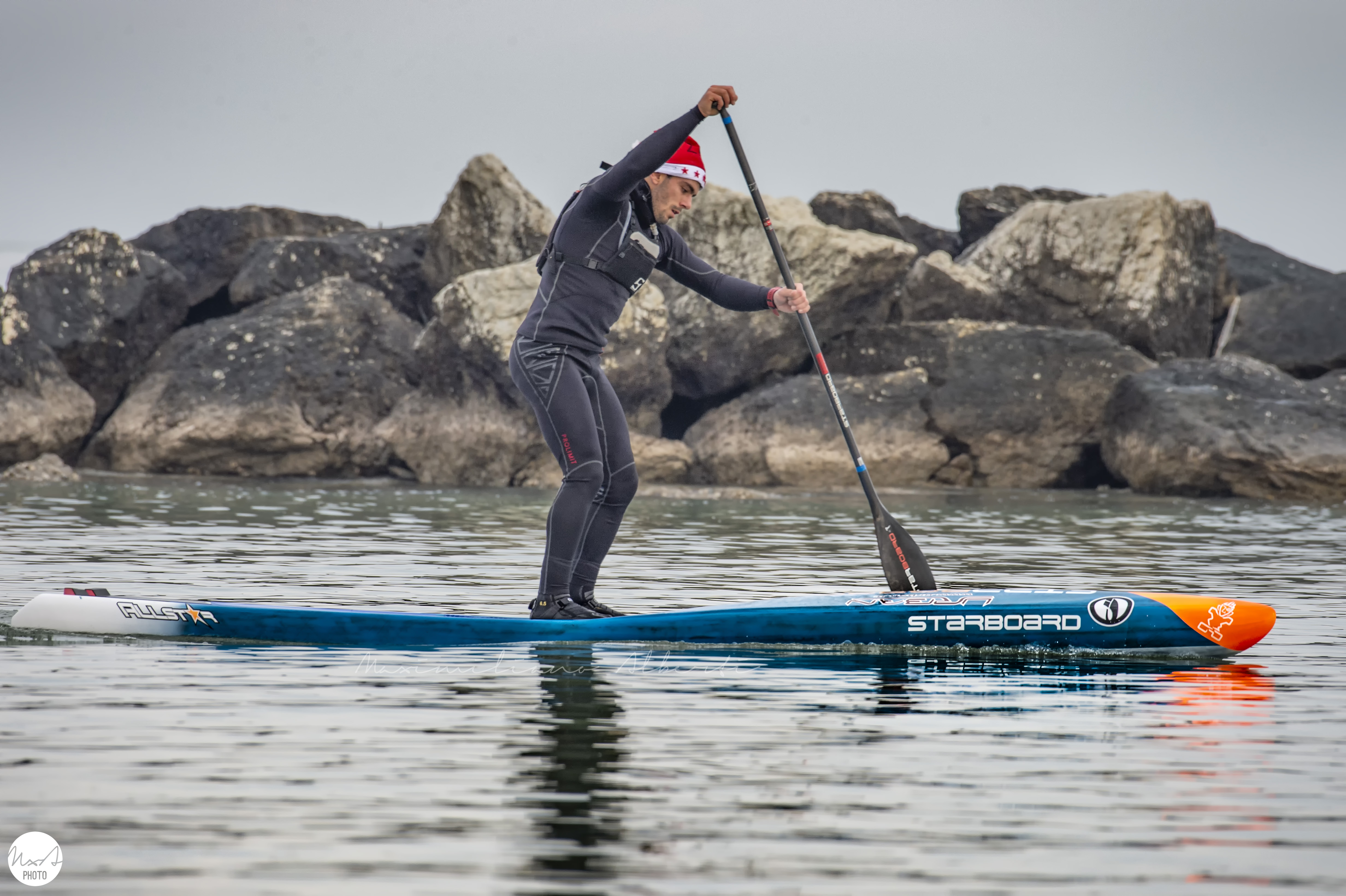 Filippo Mercuriali
, atleta di casa di Romagna Paddle Surf, ripete la vittoria dello scorso anno e porta a casa anche l'edizione 2018 della
Xmas Sup Cup 
nella categoria Kinji Elite Race 14'. Secondo posto per il piombinese
Riccardo Rossi
, reduce da una
bella performance a Parigi
lo scorso weekend. Terzo il triestino
Andrea Zaves
, atleta di Magic Paddle House. Nella categoria Reptile Race 12'6 vince un altro local,
Mirco Sarti
, davanti a
Stefano Padovani
e
Daniele Cani
. Il Salivolese
Filippo Alberti
si impone nella categoria under 16, mentre
Cristian Bottausci
di Sup Trasimeno vince la categoria Over 40 maschile davanti a
Guglielmo Reggio
e
Roberto Mandoloni
.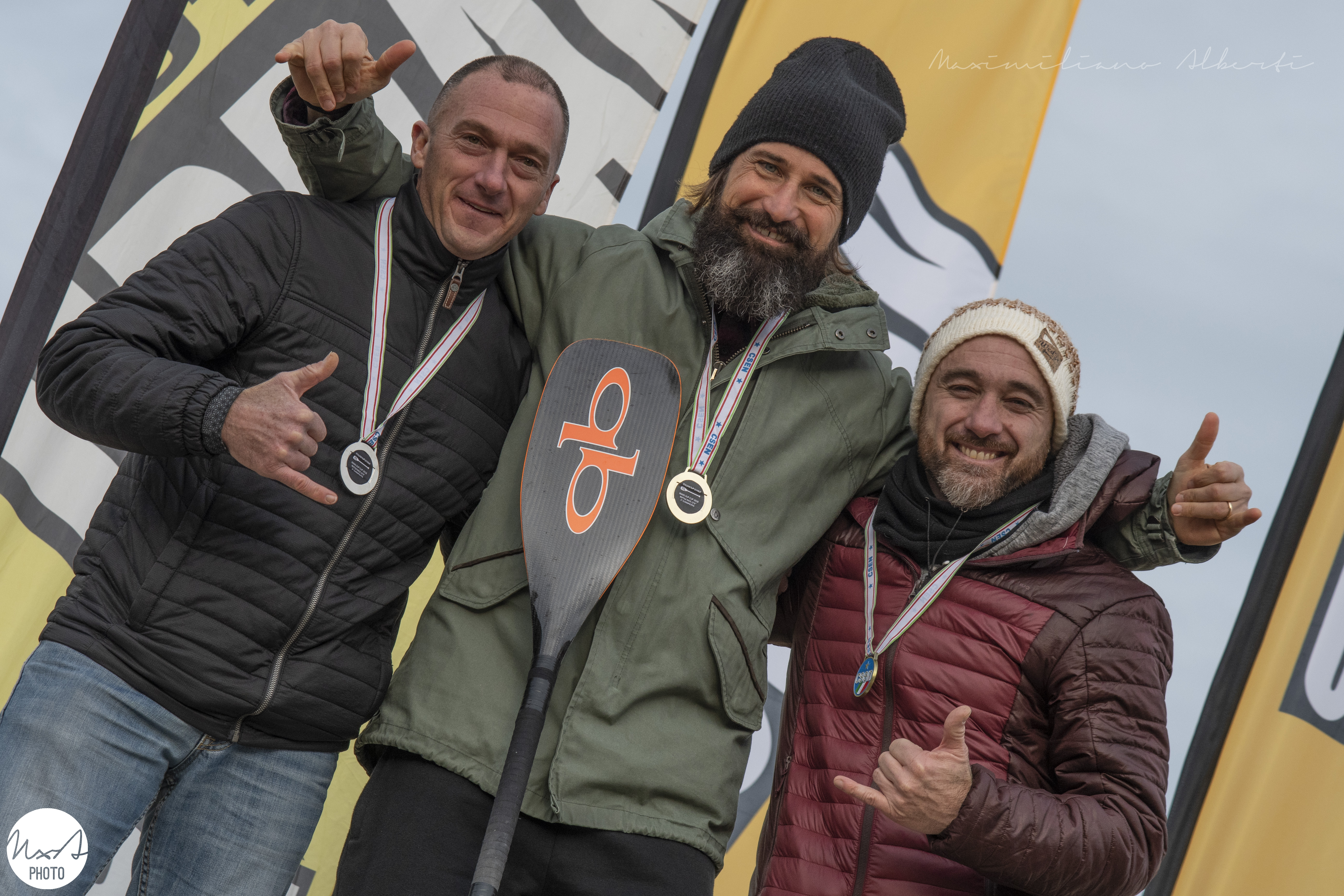 Al femminile la chioggiotta 
Chiara Nordio
dimostra un'ottima forma chiudendo in prima posizione dopo aver combattuto con i colleghi maschi per tutta la gara. Secondo posto per 
Sara Oddera 
della Was Savona, risultato che le permette di vincere la categoria Over 40 femminile davanti a 
Valentina Brogi
di Toscansurfing.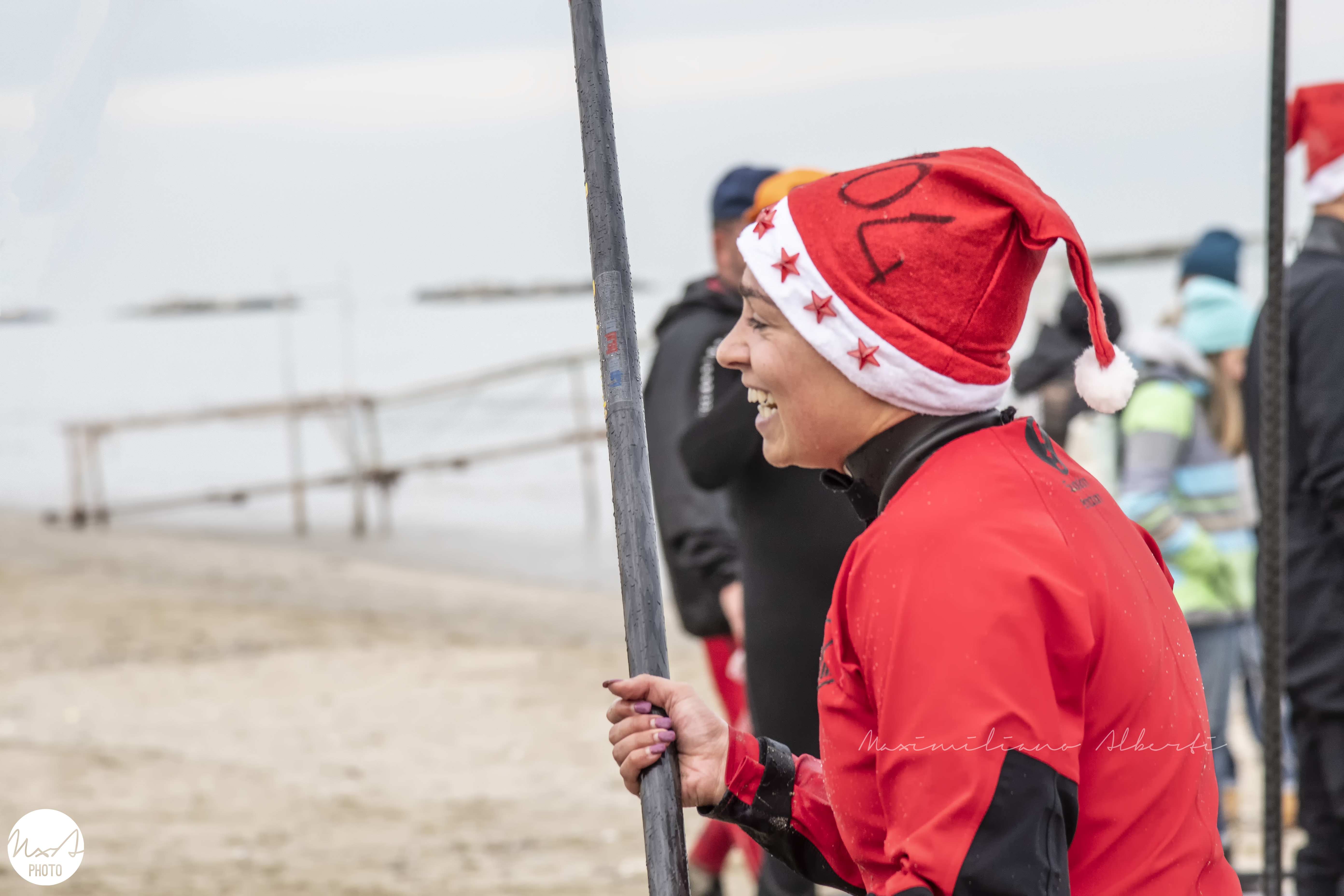 Tra gli amatori si impone il
campione italiano 2018 sup wave
Lorenzo Boschetti. 
Il talentuoso ragazzo di Cesenatico ha prevalso nella categoria con più partecipanti, davanti ad
Andrea Mereu
e 
Dario Gazzaneo
. Al femminile vittoria per 
Giorgia Sapucci,
argento per 
Olivia Maltoni
e bronzo per 
Stefania Muratori
.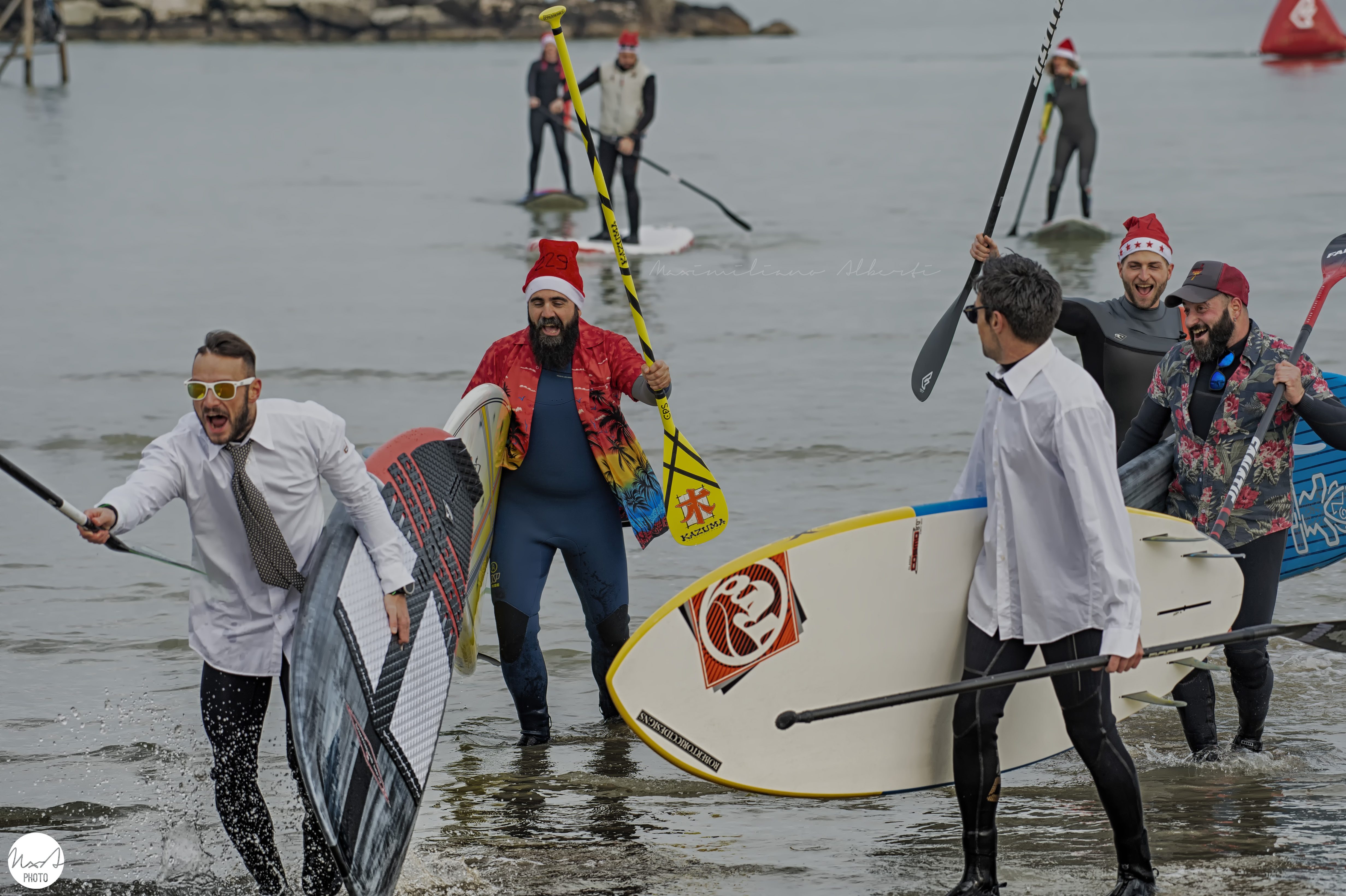 Con la
Xmas Sup Cup
si archivia una bellissima stagione 2018, piena di eventi e di divertimento. Ma il 20 gennaio sarà nuovamente tempo di affilare le pagaie per un nuovo appuntamento a
Salivoli
(Piombino) dove andrà di scena la quarta tappa della
Battle Of the Team
e
Italian Sup League
. Il Ranking vede sempre
Toscana Surfing
condurre con 1387 punti davanti a
Romagna Paddle Surf
(873) e
Canottieri Comunali Firenze
(564).