Con la classica maratona di Lignano è ripartita con successo la stagione agonistica del SUP Race della Federazione Italiana Canoa Kayak.
Testo di Simone Tugnoli Peron
Foto courtesy The Wild SUP
---
Dopo i tanti radicali cambiamenti interni che ci hanno permesso di essere più solidi seri ed equiparati alle altre discipline FICK, ci siamo trovati a ripartire da un rispolvero di un vecchio classico.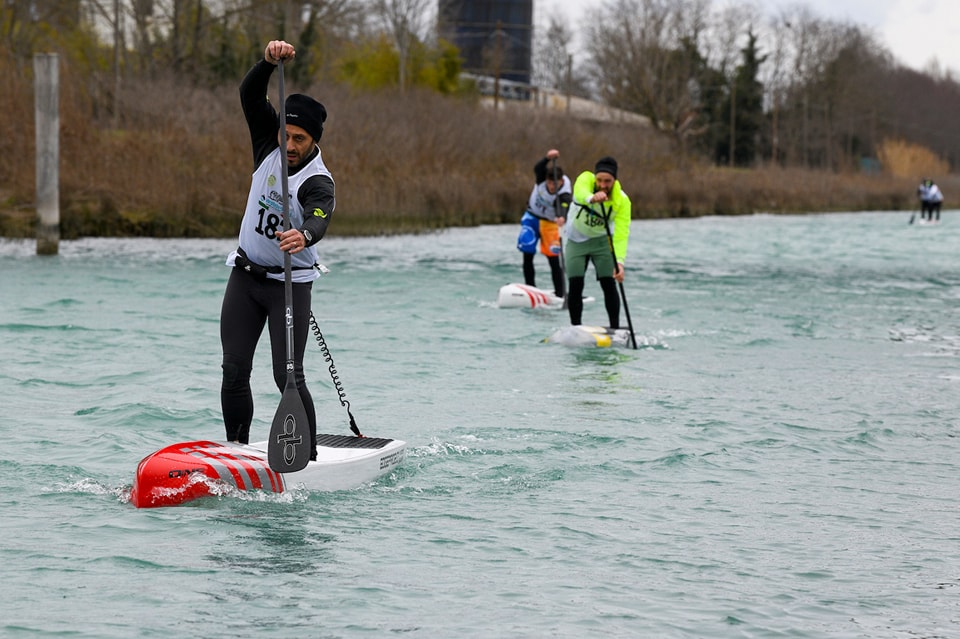 Dopo tanti anni infatti, in cui la famosa maratona di Lignano è rimasta "addormentata", abbiamo deciso di riprenderla in mano e reinventarla. É nata così la prima edizione della #paddlingaroundlignano - sup marathon.
Ovviamente a riportarla in auge è stato il team The Wild Sup supportato dalla FICK e dalle squadre promotrici del Circuito Italiano SUP Race.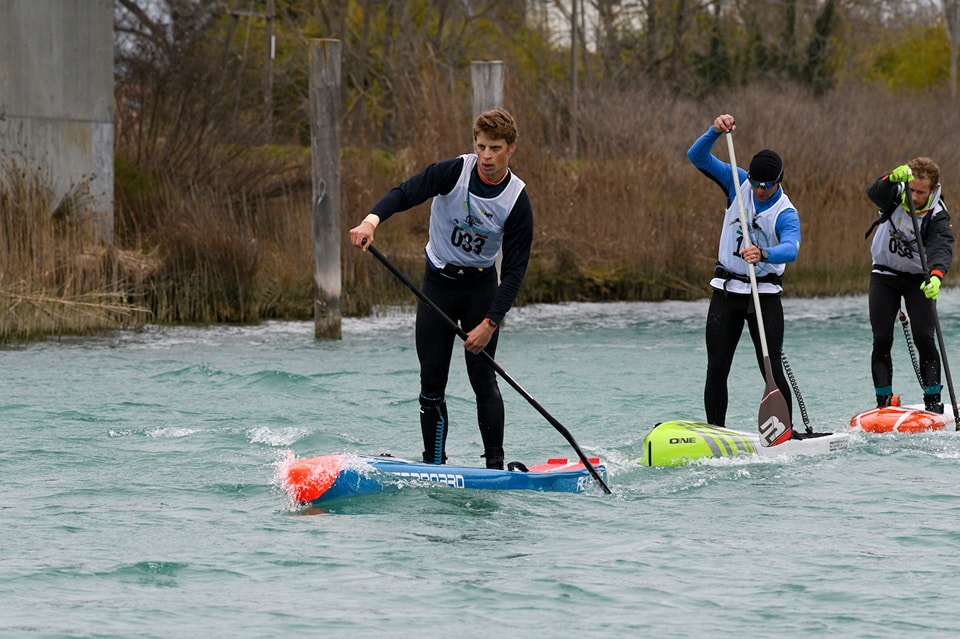 Come la storia ci insegna, per fare una buona edizione della maratona di Lignano ne servono almeno 2 in cui il meteo è da... paura!
È così è stato anche quest'anno: una Bora a dir poco impetuosa ha costretto il comitato organizzatore in accordo con i Giudici FICK a limitato il percorso solamente alla parte "fluviale" per mantenere le condizioni di sicurezza, riducendo il chilometraggio a 16 Km. Le condizioni di vento in gara sono state davvero ostili, con raffiche sopra i 25 nodi!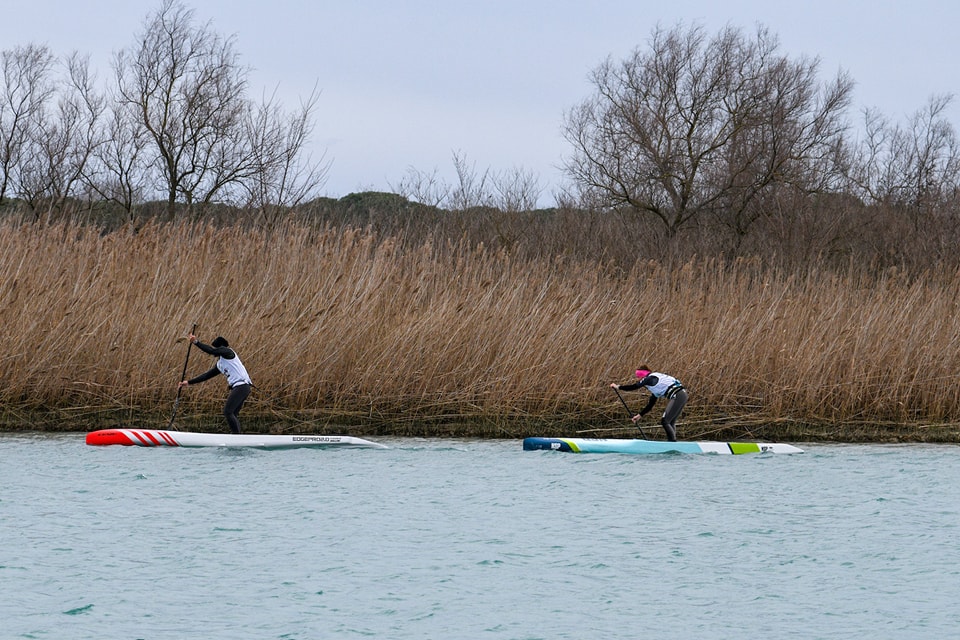 Domenica 26 febbraio (la data è stata scelta appunto valutando tanti fattori, tra cui la non sovrapposizione di altre gare al momento della pubblicazione del calendario) si è svolta comunque in un clima "molto" ventoso ed invernale la #paddlingaroundlignano.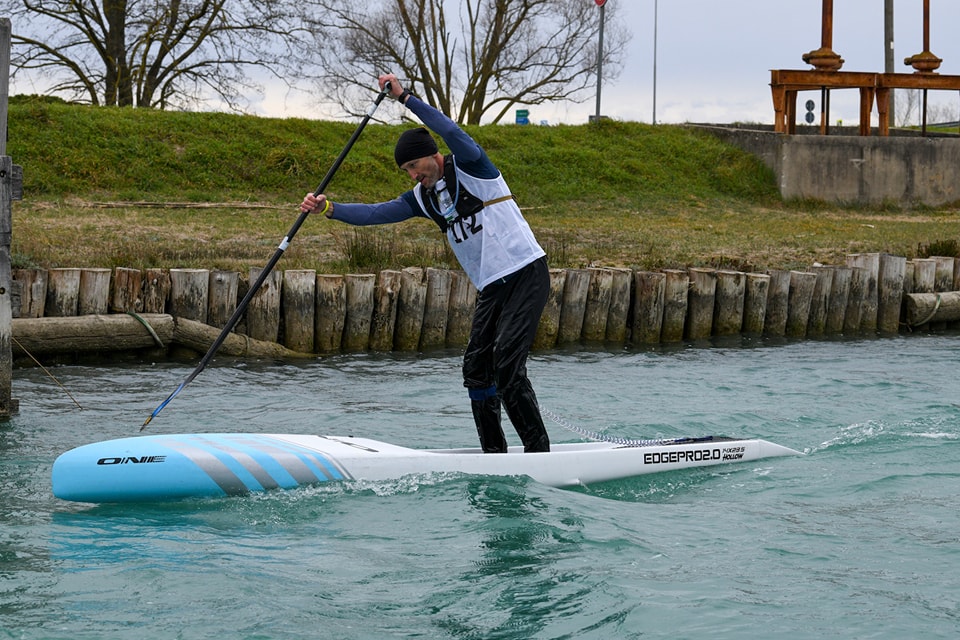 Siamo felici della grande partecipazione con quasi 70 persone, con il ritorno di una buona parte degli habitué tedeschi, austriaci, Sloveni, Croati e Svizzeri.
Anche se molti, io in primis, per via dei malanni del periodo abbiamo dovuto aspettare notizie dai nostri compagni di squadra!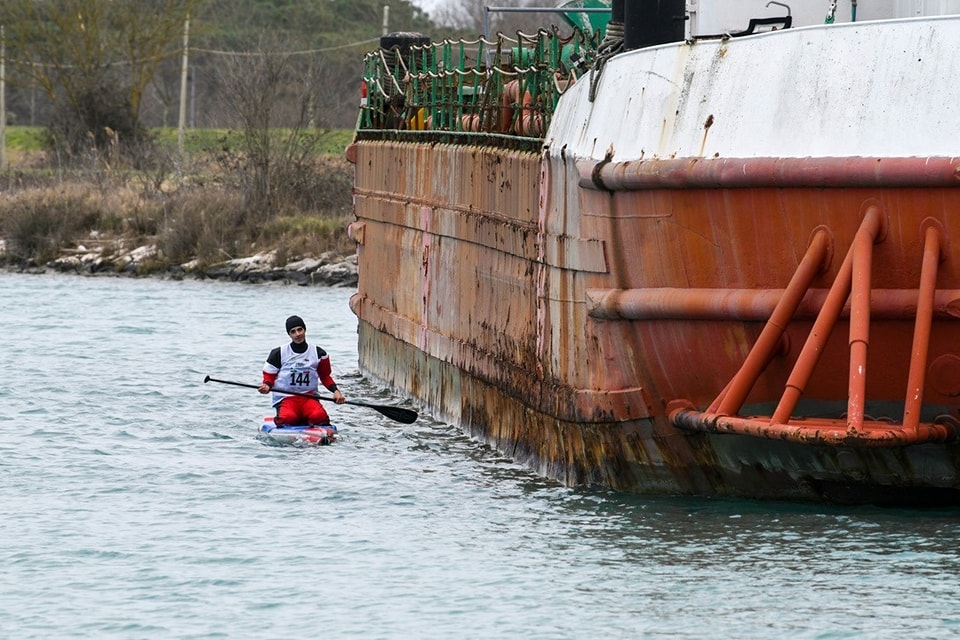 A vincere questa prima Ri-edizione dedicata soprattutto a senior e master sono stati Nicola Masci e Susanne Eser Meyer che andranno di diritto con iscrizione gratuita alla SPRING SUP Race! Prima gara internazionale ICF organizzata per i SUP in Italia!
Ci vediamo alla prox!