Fra pochissimi giorni tutti gli occhi saranno puntati su Maui per la
Maui Pro-Am
, prima tappa della stagione Race 2017 dei Pro. A contendersi la vittoria sulla North Shore di Maui ci saranno tutti i migliori atleti del mondo, per cui lo spettacolo sarà più che garantito per quanti si ricorderanno di collegarsi col live-streaming!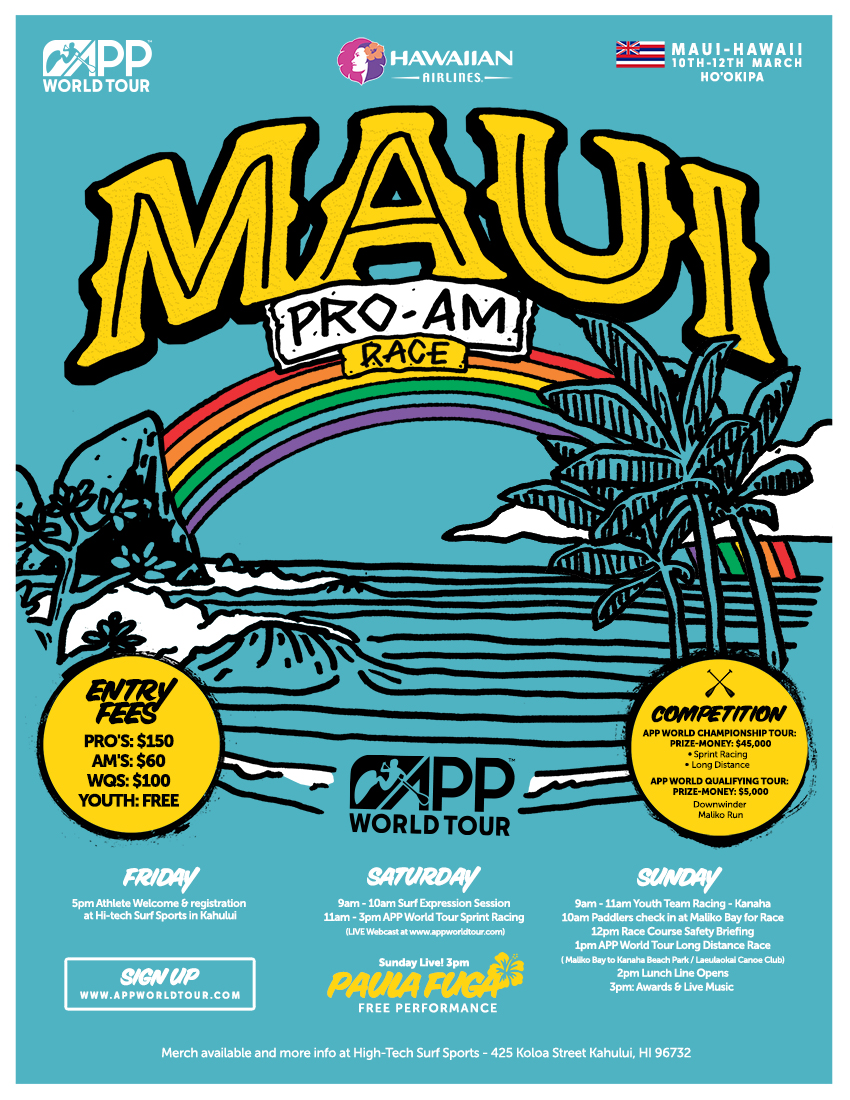 Le discipline in programma sono due:
Surf Sprint: in ottobre l'Hookipa Beach Park aveva dato vita ad una delle gare Race più spettacolari del Tour Professionistico, e quest'anno le previsioni favorevoli ci garantiscono che si vedranno di nuovo le scintille fra le onde della Nosth Shore di Maui. L'APP World Tour Surf Sprint andrà LIVE Sabato 11 Marzo alle ore 11AM (ora locale).
Long Distance: il programma originale prevedeva il classico percorso downwind da Maliko a Kanaha, ma le previsioni di vento leggero e di direzione variabile hanno fatto optare per un percorso operativo che avrà il suo fulcro al Kanaha Beach Park il 12 di marzo. Tutti gli aggiornamenti sul sito www.appworldtour.com

 e sui social media #appworldtour.
I FAVORITI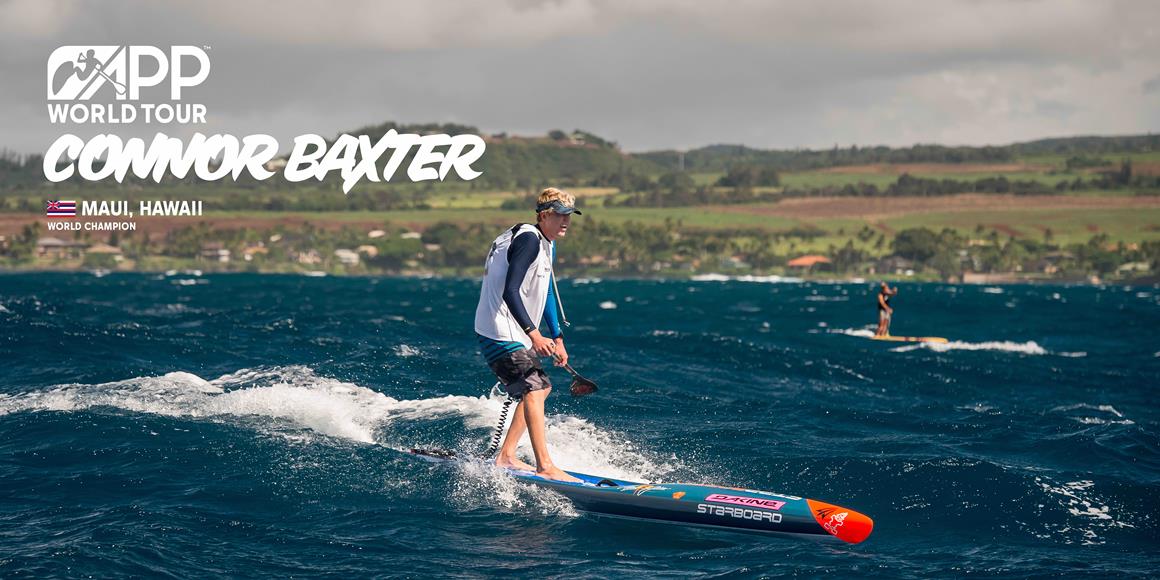 Fra gli uomini il favorito resta senza ombra di dubbio il due volte Campione del Mondo
Connor Baxter 
che proprio a Maui vive e si allena e si presenta ad affrontare la nuova stagione ben rigenerato dal lungo stop invernale. 
Kai Lenny
, il suo rivale storico, questa volta non sarà della partita, visto che sarà impegnato a Tahiti nel tentativo di qualificarsi per la Triple Crown di surf! Siamo comunque sicuri che in acqua la battaglia sarà serrata e non mancheranno i colpi di scena, dal momento sulla linea di partenza ci sarà il vichingo 
Casper 

Steinfath
, l'altro talentuoso local 
Zane Schweitzer, l'emergente francese 
Arthur Arutkin
, il potentissimo australiano 
Michael Booth 
e poi tutta una serie di fortissimo outsider, fra i quali speriamo possa farsi spazio il nostro Leonard Nika, che si trova già a Maui da un po' e sembra trovarsi a proprio agio sulle onde Hawaiiane... Forza Leonard!
Fra le donne la favorita è
Fiona Wylde
,  Campionessa del Mondo in carica nonché local di Maui, ma dovrà ben guardarsi da un nutrito manipolo di agguerrite avversarie come l'americana 
Candice Appleby, 
la tedesca 
Sonni Honscheid
, la slovena Manca Notar e l'australiana 
Terrene Black
, alla sua prima apparizione nel Tour APP, ma che è entrata nella "Hall of Fame "della Molokai to Oahu"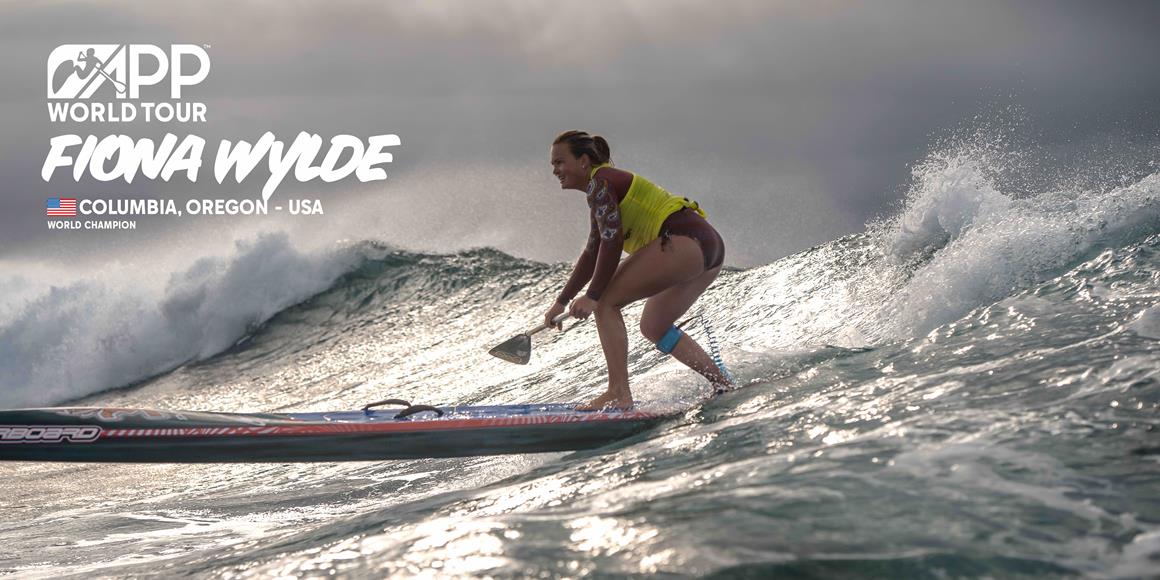 Quindi restate collegati su questi canali, perché se ne vedranno delle belle!