Riceviamo e pubblichiamo il comunicato stampa diramato dalla
Federazione Portoghese Surf
, con il quale si rende noto che verrà fatto ricorso al
Tribunale Portoghese
qualora venisse disputata anche la disciplina del SUP durante i prossimi
Campionati Mondiali di Canoa ICF
in programma a settembre in Portogallo, in quanto secondo la legge portoghese la ICF avrebbe dovuto chiedere il permesso alla Federazione Portoghese Surf, che è l'ente preposto alla gestione e regolamentazione di questa disciplina sportiva in Portogallo, e che è affiliato all'ISA (International Surfing Association).
La ICF (International Canoe Federation) ritiene che il SUP sia una disciplina di sua competenza, in quanto sport che si pratica con una pagaia, mentre fino ad ora è stata gestita e promossa dalla ISA (International Surfing Association), che ha sempre sentito il SUP come disciplina facente parte dello stesso movimento e della stessa radice culturale del Surf.
Il fatto che la abbia inserito la disciplina del SUP all'interno delle discipline che verranno disputate durante i Campionati Mondiali in Portogallo, viene interpretato come un atto di pirateria che va ad inserirsi all'interno della grande disputa su quale debba essere la federazione internazionale preposta a gestire lo Stand Up Paddle.
Dispiace dirlo, ma è evidente che l'unico reale obiettivo di tutta questa disputa non è la promozione dello sport, che da situazioni come questa non trae alcun beneficio, ma la mera gestione del bacino degli affiliati e dei relativi finanziamenti che ne possono derivare in prospettiva olimpica.
A noi di SUP NEWS non interessano granché le dispute fra le Federazioni e preferiamo raccontare il SUP e la sua pratica, ma riteniamo che questa notizia sia importante per quanti comunque seguono il lato più agonistico del nostro sport e magari sono in procinto di andare in Portogallo per partecipare a questi Campionati Mondiali.
Per onore di cronaca e chiarezza riportiamo anche il comunicato integrale originale in inglese e una nostra traduzione traduzione.
Sperando che la situazione si sbrogli in tempi brevi e in maniera positiva per lo sport, restiamo a disposizione per qualsiasi richiesta di chiarimento o altra comunicazione in merito.
La redazione di Sup News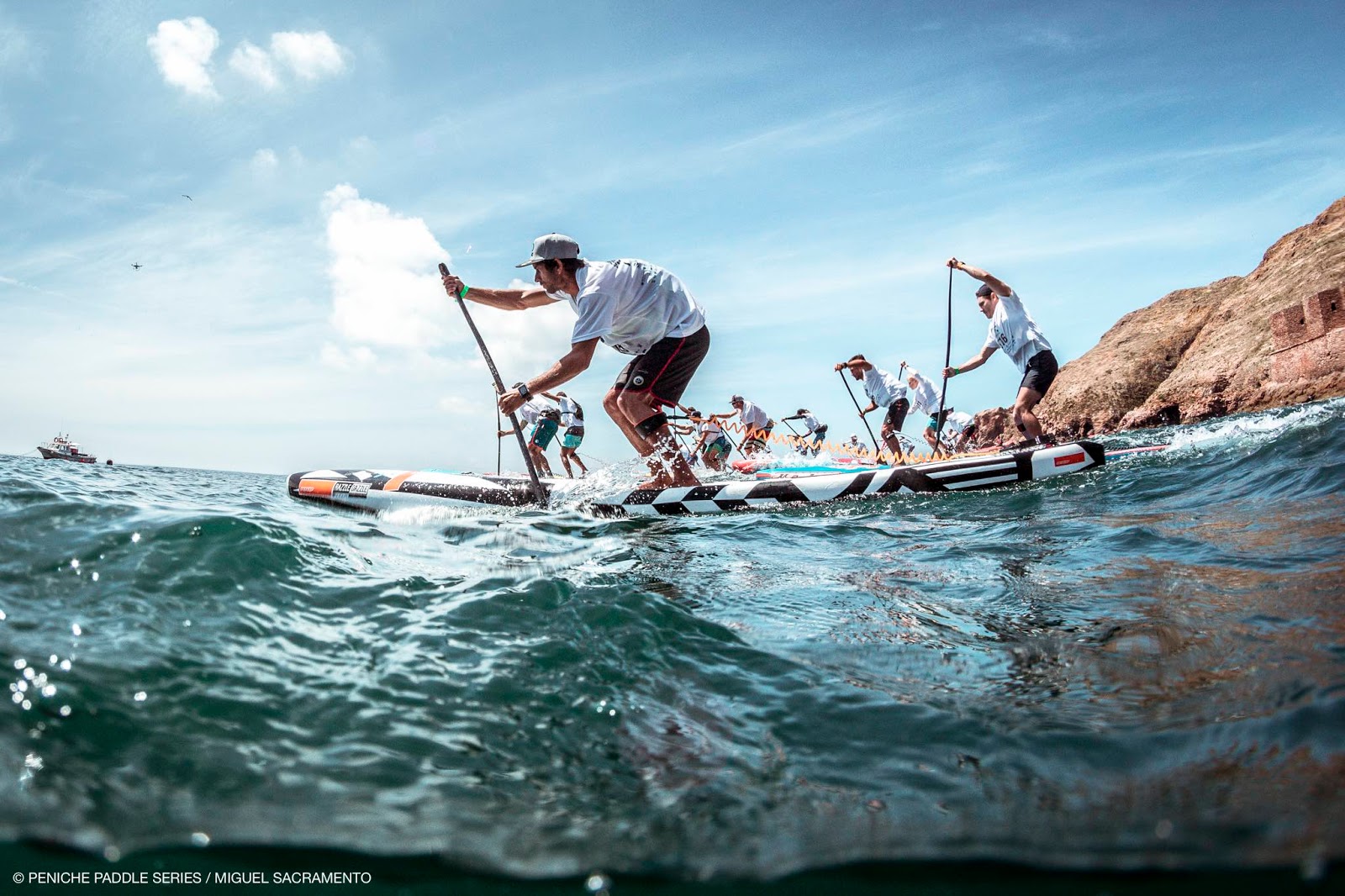 ---
Portugal SUP movement and Portuguese law under attack by International Canoe Federation
The sport of stand up paddling is currently under attack worldwide by the International Canoe Federation. In fact, ICF is now trying another coup to steal SUP - this time in Portugal.
Allied with the National Canoe Federation, the ICF is attempting to organize a SUP world championship in Portugal. This event is scheduled for late August but is simply against the national laws.
According to Portuguese Law, the organization of such championships needs to be authorized by the Portuguese Surf Federation, as that is the federation responsible for running Stand Up Paddle in Portugal. As the organizers have not received the authorization from the Portuguese Surf Federation to run this event, such championships are actually illegal right now and should not happen.
For now, the Portuguese Surf Federation has lodged a preventive injunction before the Portuguese Courts to prohibit the organization of such illegal event put forward by the International Canoe Federation together with the Portuguese Canoe Federation and this shall be followed by formal legal action.
Portuguese law is crystal clear regarding this matter, the event should not take place.
As the Portuguese Surf Federation declares: "We will fight this act of piracy and ask the Portuguese Courts to enforce the law until the ICF and the National Canoe Federation are stopped from doing this coup and step back to their rightful place. As any country, we obey the laws. We've been working closely with ISA, the only recognized ruling body for this sport and together we'll stand against this kind of situation."
The Portuguese Surf Federation will not allow the International Canoe Federation (and the Portuguese Canoe Federation) to use Portugal for their own interest disrespecting the Portuguese Law and continuing their outrageous attempt to kidnap Stand Up Paddle from the International Surfing Association, the sole entity that has run the sport from its very beginning and help it to grow internationally and intends to continue to do so in the future.

---
TRADUZIONE DEL COMUNICATO STAMPA
Il Movimento SUP Portoghese e la legge portoghese sono minacciati dall'International Canoe Federation
Lo sport dello Stan Up Paddling sta subendo un attacco a livello globale da perte della International Canoe Federation.
Infatti la ICF sta provando a mettere a segno un altro colpo di mano per portare via il SUP. Questa volta in Portgallo.
In accordo con la National Canoe Federation, la ICF sta cercando di organizzare i campionati mondiali SUP in Portogallo. L'evento è già programmato per fine agosto, ma è semplicemente contro le leggi nazionali.
Secondo la Legge Portoghese, l'organizzazione di questo tipo di manifestazioni deve essere autorizzata dalla Portuguese Surf Federation, come federazione responsabile per la gestione dello Stand Up Paddle in Portogallo. Dal momento che gli organizzatori non hanno ricevuto alcuna autorizzazione da parte della Portuguese Surf Federation, attualmente questo campionato è illegale e non dovrebbe essere disputato.
Attualmente la Portuguese Surf Federation ha presentato un atto di ingiunzione preventiva al Tribunale Portoghese per proibire l'organizzazione di questo evento illegale portato avanti dalla International Canoe Federation col supporto della Portuguese Canoe Federation e questo atto verrà seguito da una azione legale formale.
La legge portoghese è cristallina a proposito di queste questioni, pertanto l'evento non dovrebbe essere disputato.
La Portuguese Surf Federation ha dichiarato: "Combatteremo questo atto di pirateria e chiederemo al Tribunale Portoghese di far valere la legge, affinché la International Canoe Federation e la National Canoe Federation vengano fermati e ritornino sui propri passi per ritornare al loro posto. Come ogni paese, noi sottostiamo a delle leggi. Abbiamo sempre lavorato a stretto contatto con ISA (International Surfing Association, ndr), che è il solo corpo autorizzato a emanare regolamenti per questo sport, ed assieme noi manteniamo salda la nostra posizione contro questo tipo di situazione."
La Portuguese Surf Federation non permetterà alla International Canoe Federation (e alla Potuguese Canoe Federation) di usare il Portogallo per il loro proprio interesse a dispetto della legge portoghese, continuando il loro oltraggioso tentativo di portare via la gestione dello Stand Up Pladdle alla International Surfing Association, l'unico ente che si è preso cura di portare avanti questo sport sin dal primo inizio e lo ha aiutato a crescere a livello internazionale e intende continuare a farlo anche in futuro.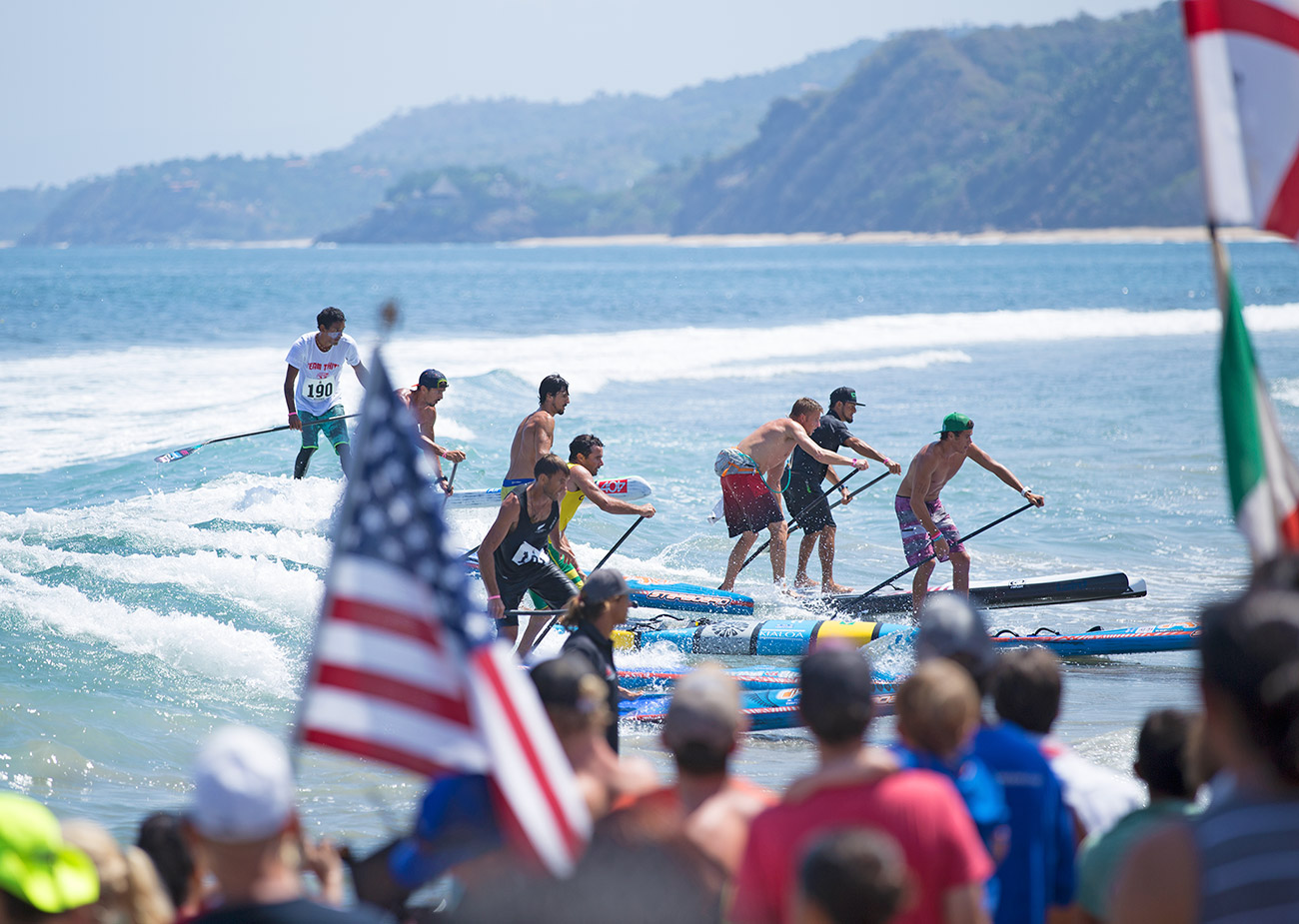 ---
Chi avrà ragione?
Ai posteri l'ardua sentenza...