Testo di Paolo Marconi.
Il bello di gareggiare ogni weekend nell'
EuroTour
e collegare le varie tappe
on the road
è che durante la settimana ci si può godere il viaggio e condividerlo con altri riders provenienti da tutto il mondo. La settimana prima di
Bilbao
in molti ci siamo fermati a
San Sebastiàn
per allenarsi in gruppo e condividere momenti dentro e fuori dall'acqua con amici e compagni di viaggio. Grazie all'accoglienza del
Club Deportivo Fortuna
tutti gli atleti hanno potuto fare base per i propri allenamenti alla
Playa della Concha
prima di spostarsi a Bilbao per la gara del sabato.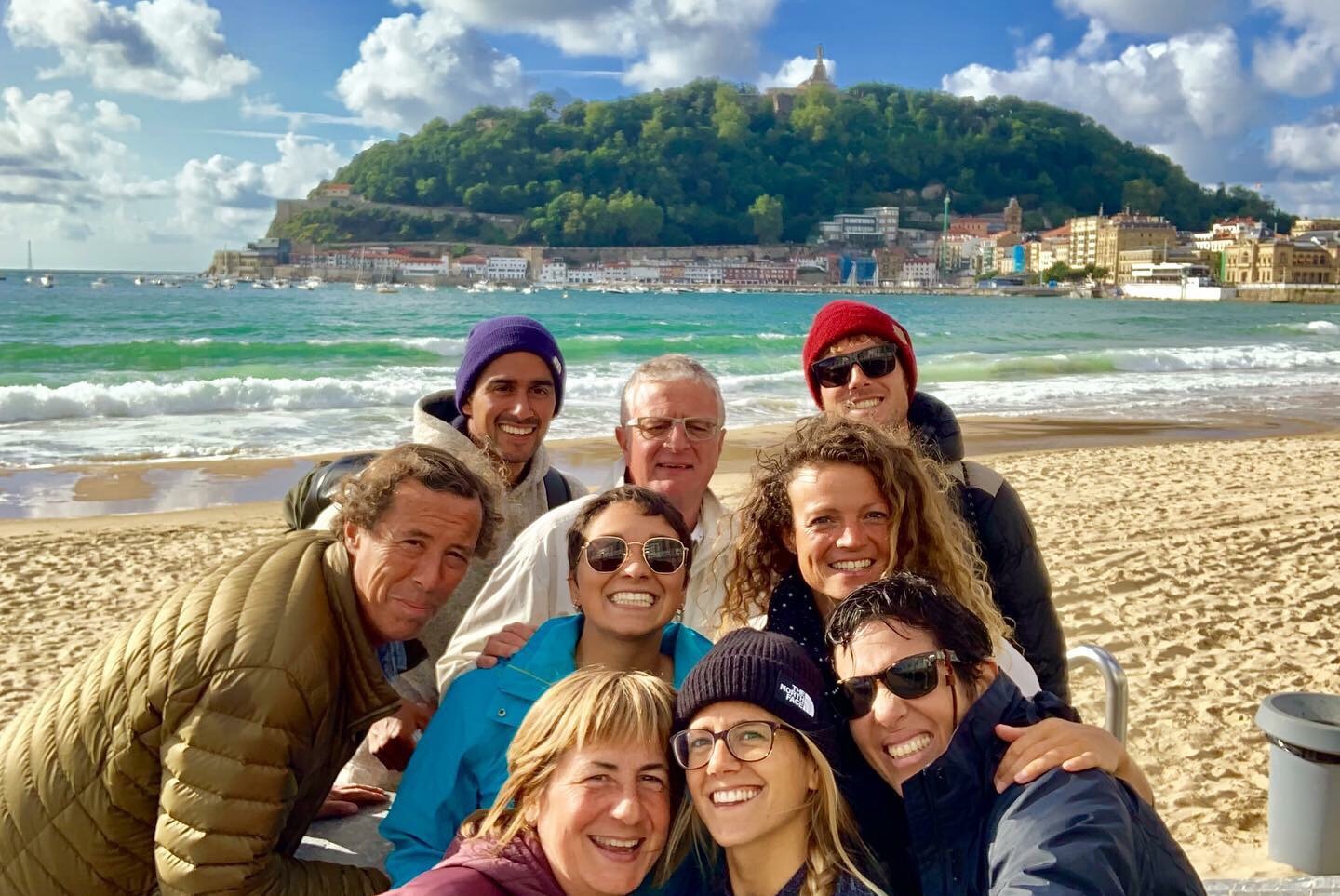 La capitale dei Paesi Baschi ospita per il settimo anno una delle gare più prestigiose e partecipate del mondo del Sup Racing. La gara si svolge sul fiume
Nervión
che attraversa il centro di Bilbao e le cui correnti sono influenzate dalla marea oceanica che influisce anche sul livello delle acque. Proprio per adattarsi al moto della marea ed avere la giusta profondità delle acque durante la gara l'orario della partenza del sabato era alle 17.30, orario inusuale per le nostre gare che solitamente si svolgono nella prima metà della giornata. La partenza della gara è proprio di fronte al celebre edificio del museo
Gugghenheim
, uno scenario unico per una gara di sup.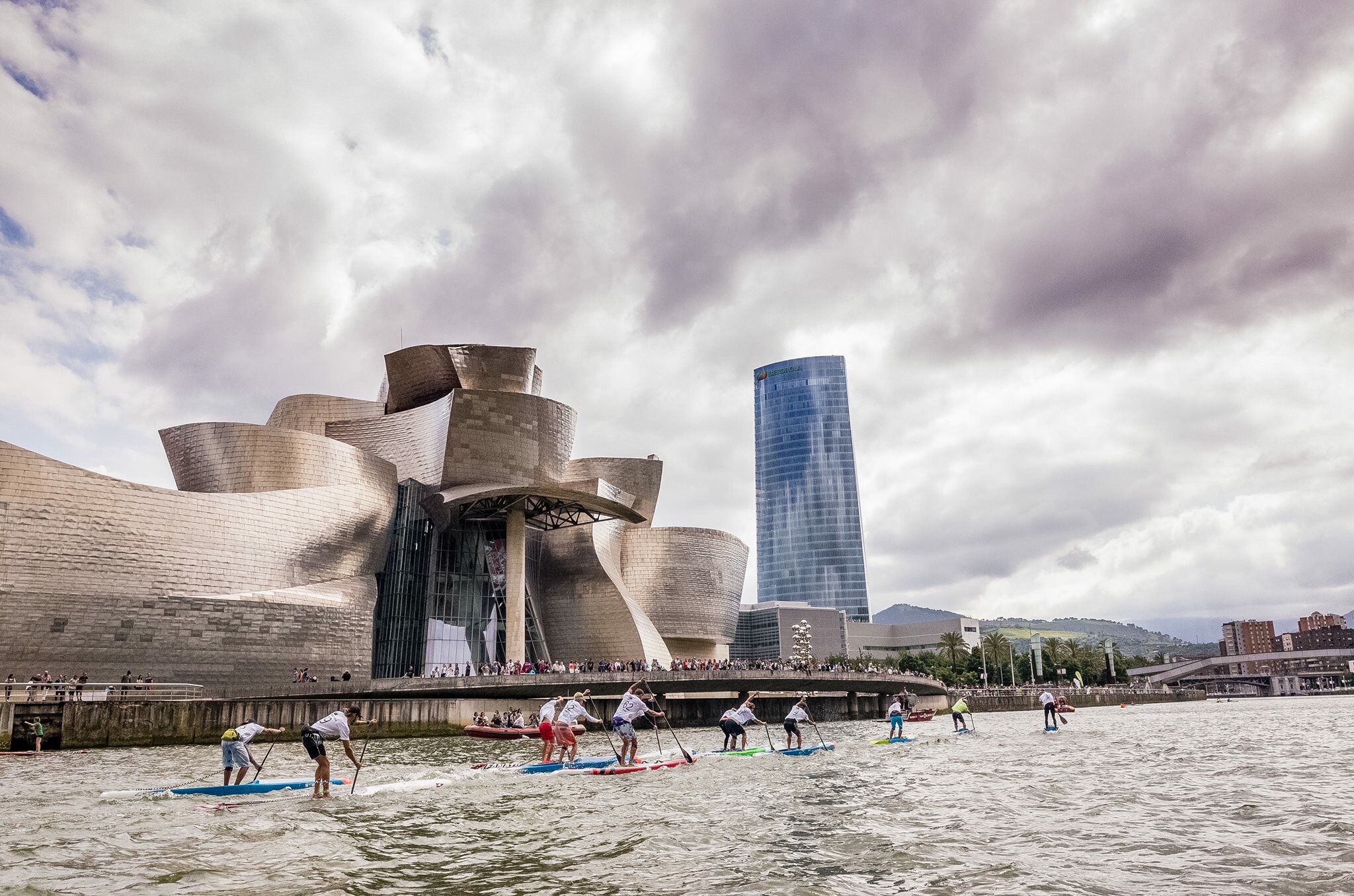 I tantissimi spettatori si sono potuti godere lo spettacolo offerto dai migliori atleti del pianeta lungo tutto il percorso cittadino. Circa
300 i partecipanti
tra Élite, amatori e junior provenienti da 22 nazioni che hanno invaso Bilbao con le loro tavole e si sono dati battaglia nel centro cittadino.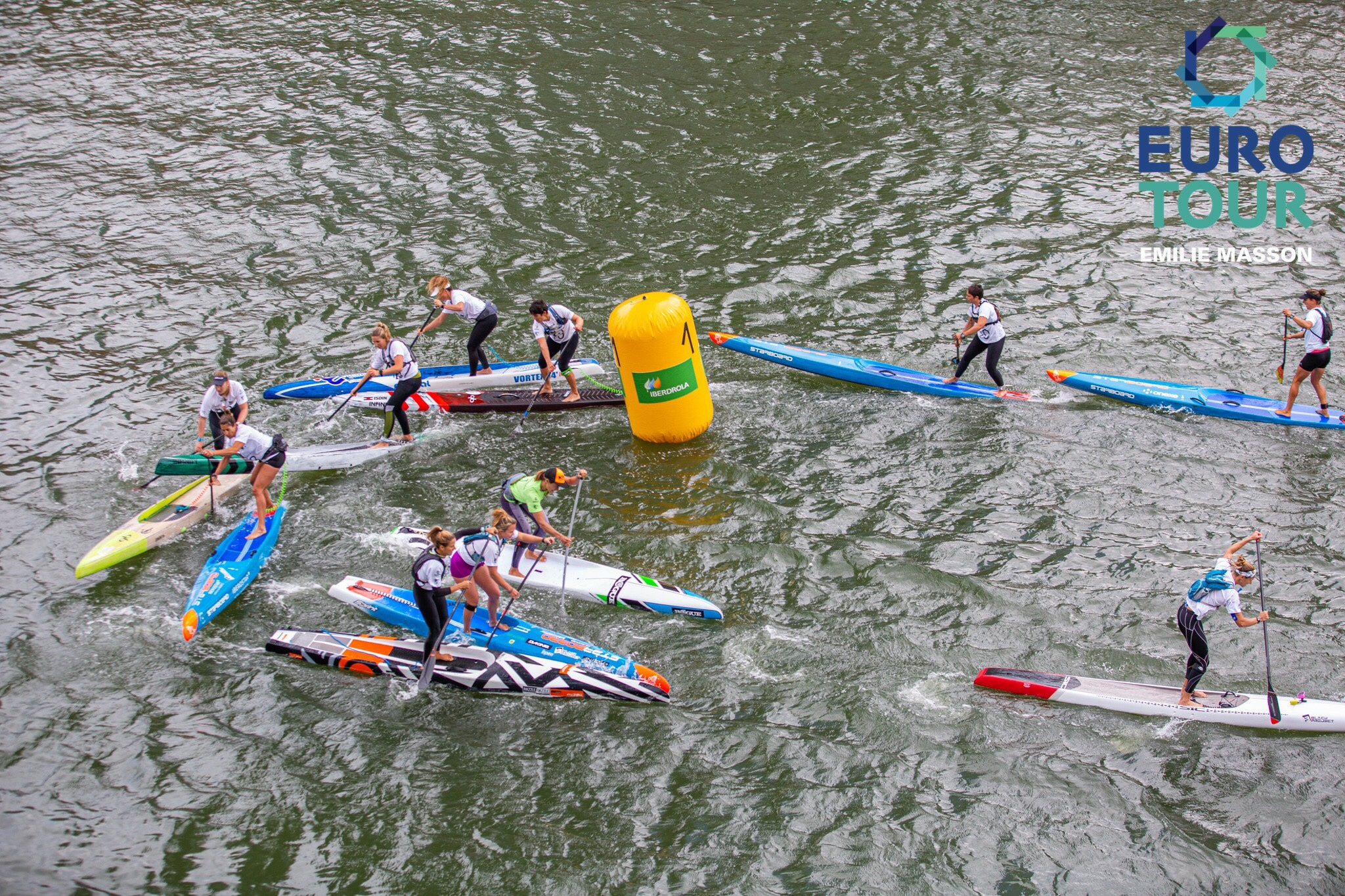 Tra le ragazze
Olivia Piana
continua la sua striscia vincente in Eurotour seguita dalle spagnole
Laura Quetlas
e
Susak Molinero
. Nei maschi invece l'ungherese
Bruno Hasulyo
ha messo in piedi un vero e proprio show battendo allo sprint finale
Michael Booth
dopo una rimonta partita dalla pancia del gruppo, terzo
Titouan Puyo
che dimostra di essere tra i più forti non solo sull'oceano.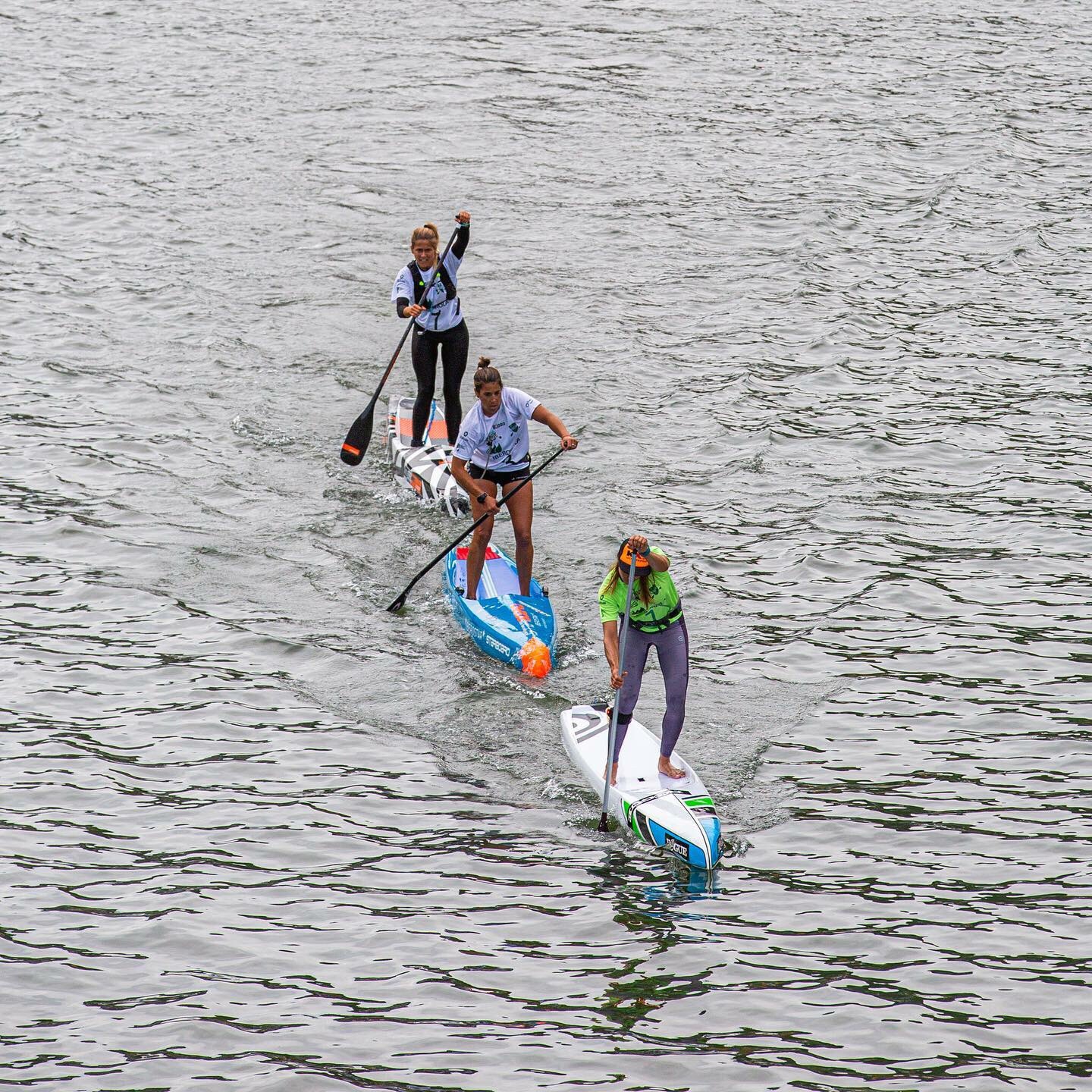 Questa era l'ultima tappa spagnola del tour e l'ultima tappa che molti di noi hanno affrontato in van on the road. La vita in van in una grande città non è certo facile e rilassante, i centri urbani sono sempre affollati e caotici, l'organizzazione aveva riservato dei parking proprio di fronte all'evento dove abbiamo comodamente sostato la notte prima della gara e durante l'evento. Purtroppo però come nelle scorse edizioni qualche atleta ed una fotografa sono stati
derubati
dai soliti malintenzionati ingolositi dalla folla di partecipanti. Fortunatamente noi siamo riusciti a ripartire indenni da questa avventura cittadina ed abbiamo passato la notte dopo la gara alla vicina e tranquilla
spiaggia di Sopelana
. È un peccato che certi personaggi apporfittino di eventi come quello di EuroTour per compiere i propri reati, ma lo spirito e l'energia della sup community è più forte anche di questo ed alla fine anche questo weekend sarà ricordato per i suoi aspetti positivi, la bella gara e la passione condivisa per questo bellissimo sport.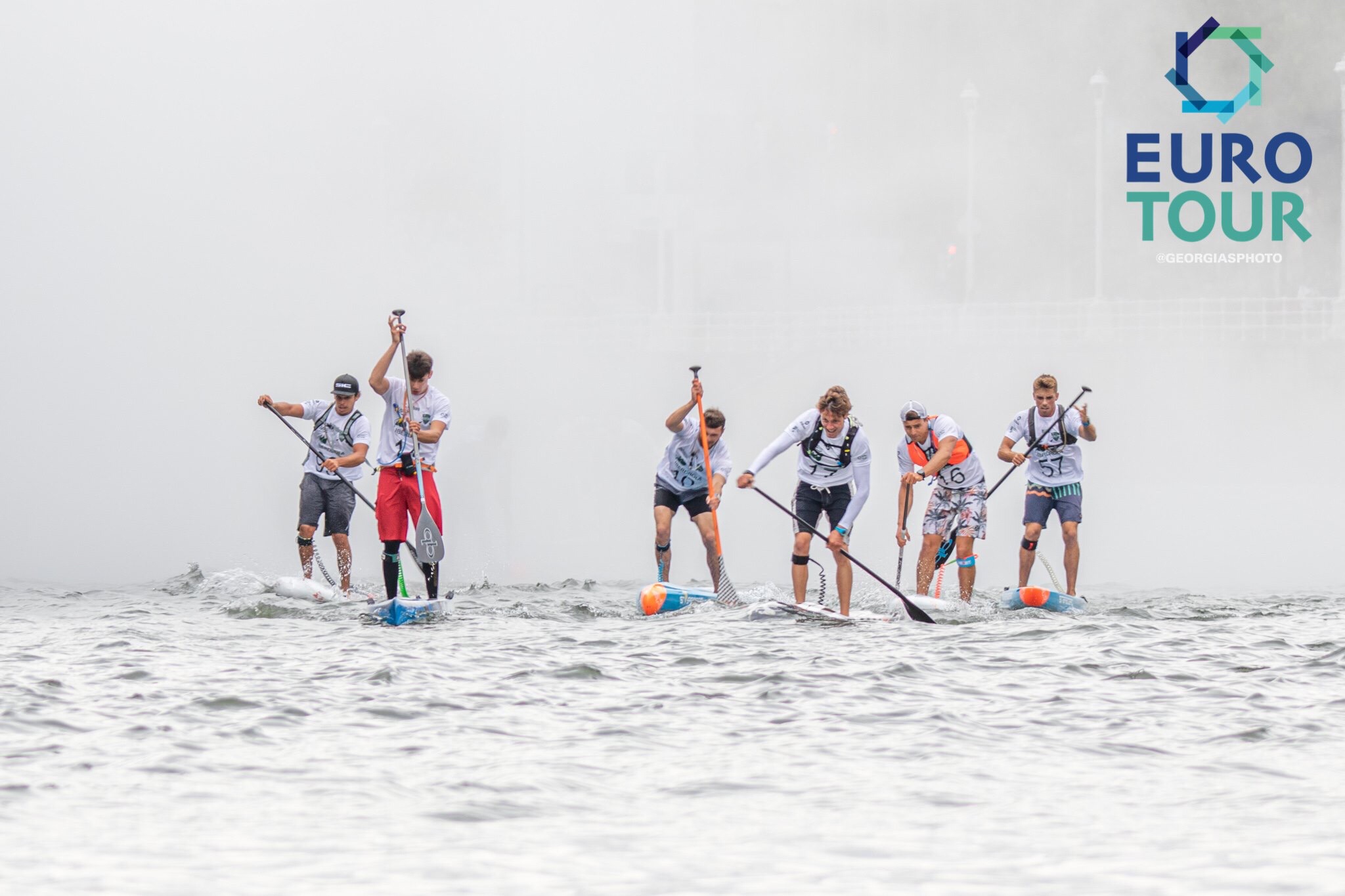 Dopo questa tappa l'Eurotour si sposterà in Grecia, il nostro viaggio in van invece continuerà ma verso nuove destinazioni. Seguiteci la prossima settimana per una
nuova avventura on the road
!"