L'
Isola d'Elba
ha aperto le porte alle gare di stand up paddling, grazie alla
EWS Sup Race
. Sabato 3 novembre, in una cornice di sole e di un mare mozzafiato,
Elba Water Sport
e
Toscanasurfing
hanno organizzato la prima storica gara di SUP sull'Isola d'Elba, nella suggestiva
spiaggia di Procchio
.
Il meteo, dopo i lunghi giorni di pioggia che hanno scoraggiato alcuni dei pre-iscritti, ha invece fatto un bellissimo regalo ai partecipanti (che alla fine erano circa 20) di questa tappa autunnale di Italian Sup League, che proseguirà con il via del circuito invernale Battle Of The Team (con la prima tappa a Firenze l'11 novembre).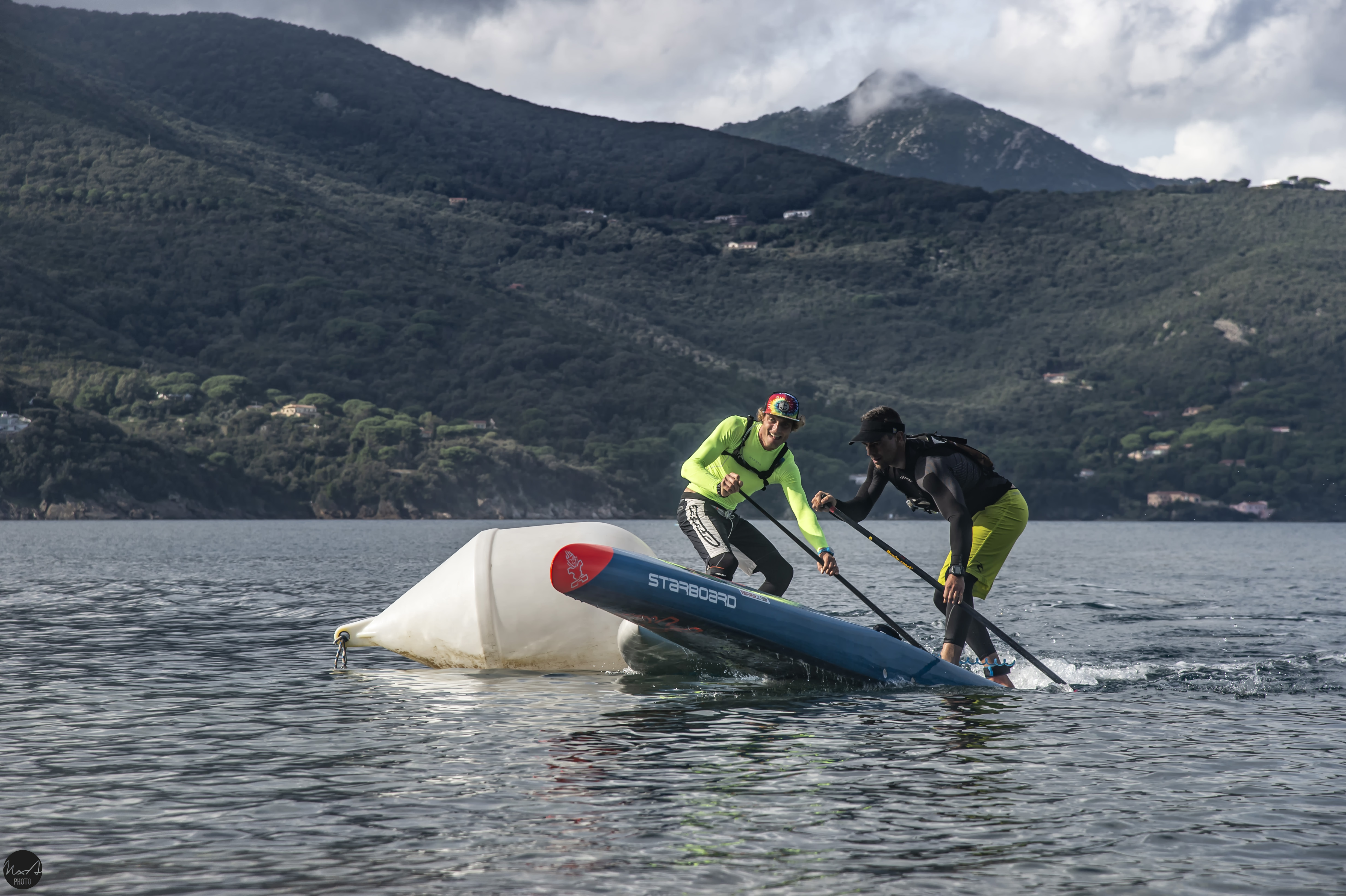 Il percorso di gara, studiato nei minimi particolari dagli organizzatori, prevedeva un triangolo di circa 3,5 km da ripetere tre volte per gli agonisti e una sola volta per gli amatori. Il passaggio intorno all'Isola della Paolina ha reso ancora più piacevole pagaiare sulle limpide acque dell'Elba. Tra gli amatori non poteva che vincere Marco Block, local di Portoferraio che da anni si muove in tutta Italia per partecipare alle gare di sup. E' stato un giorno più che speciale per Marco, che ha festeggiato, oltre alla vittoria della prima gara nella sua Isola, anche il suo cinquantesimo compleanno.
Il secondo posto amatori se lo aggiudica Andrea Carugi, fondatore e titolare dell'Elba Water Sport. Al terzo posto un altro local dell'Elba, Marco Torisi.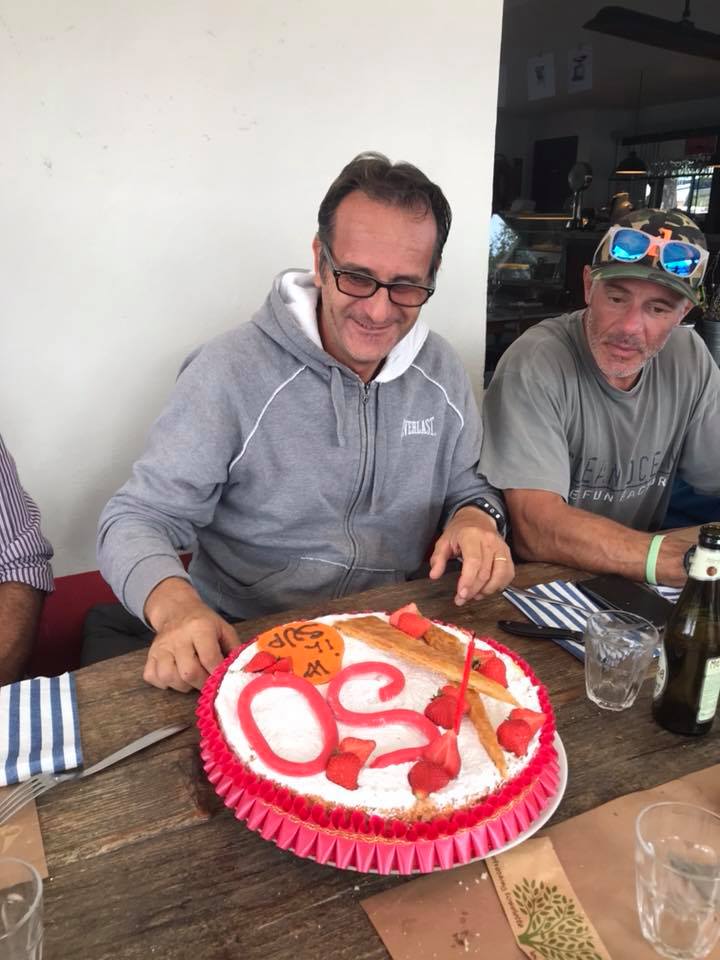 La sfida tra gli agonisti è stata molto avvincente, con una partenza fulminea che da subito ha spezzettato i gruppi. Martino Rogai e Paolo Marconi prendono un buon margine su tutti gli altri partecipanti e vanno a chiudere la gara in solitaria.
Alla fine a spuntarla per pochissimi secondi è stato Martino, che si è così aggiudicato la prima EWS Sup Race. Al terzo posto si è piazzato Riccardo Rossi, anche primo junior, che dimostra un'ottima preparazione in vista dei mondiali Junior che si terranno in Cina a fine novembre. Da menzionare ai piedi del podio Paolo "Ghisa" Marcheselli, che si è presentato in forma smagliante ed ha chiuso al quarto posto. Quinta piazza per Elia Rossetti, il presidente di Toscanasurfing, che insieme ad Andrea Sozzi (sesto) ed agli altri soci va dato il merito di aver organizzato un'impeccabile prima EWS Sup Race.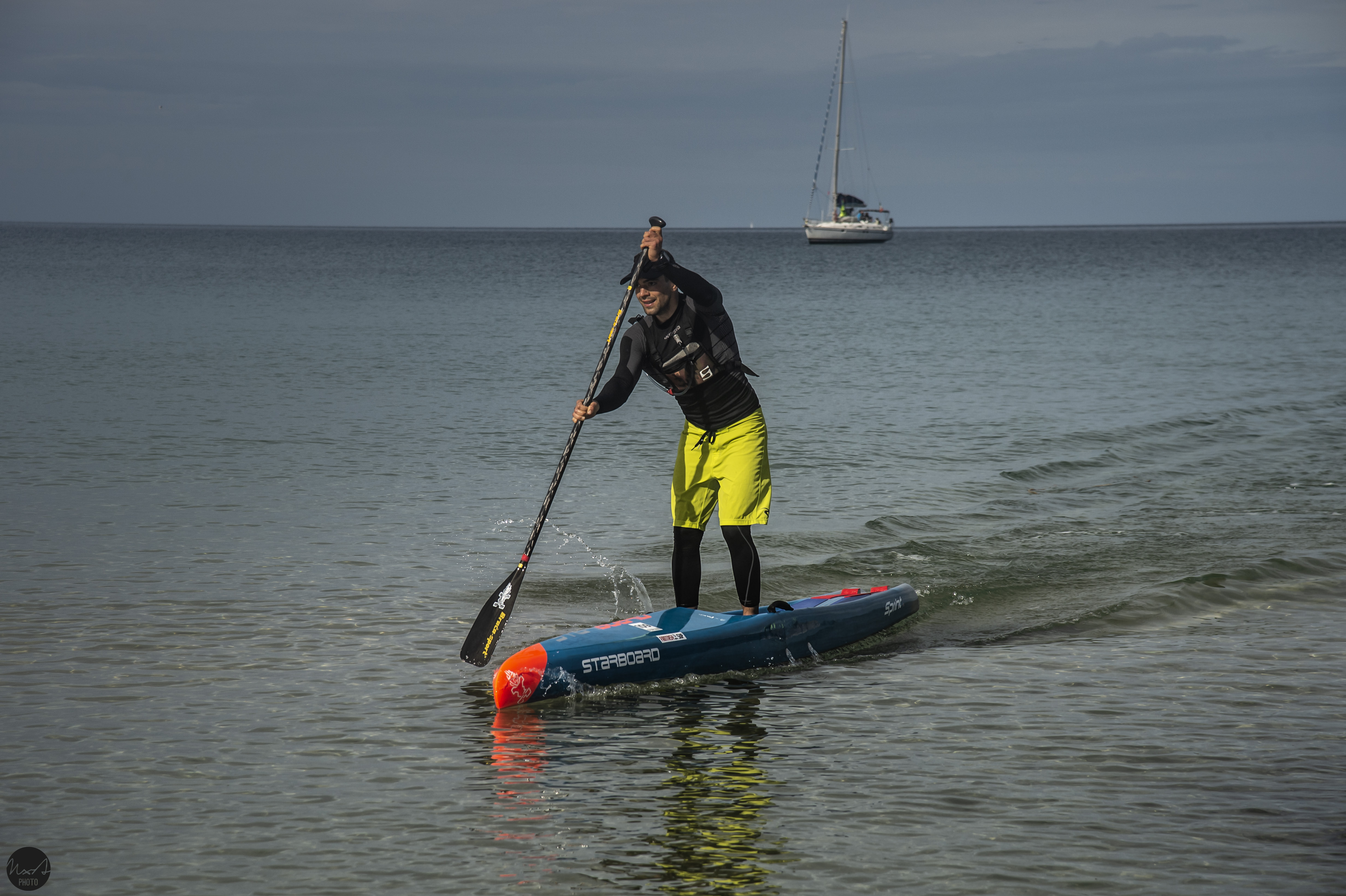 Tra le ragazze si aggiudica la prima EWS Sup Race la fortissima Susak Molinero, che si piazza anche al quinto posto overall, dopo aver ingaggiato una bella sfida con i suoi colleghi maschi. Anche Susak sarà presente ai mondiali ISA in Cina, in rappresentanza della Spagna. Occasioni come questa gara, si dimostrano anche ottimi allenamenti in vista di impegni prestigiosi come il mondiale. Al secondo posto femminile si piazza Valentina Brogi.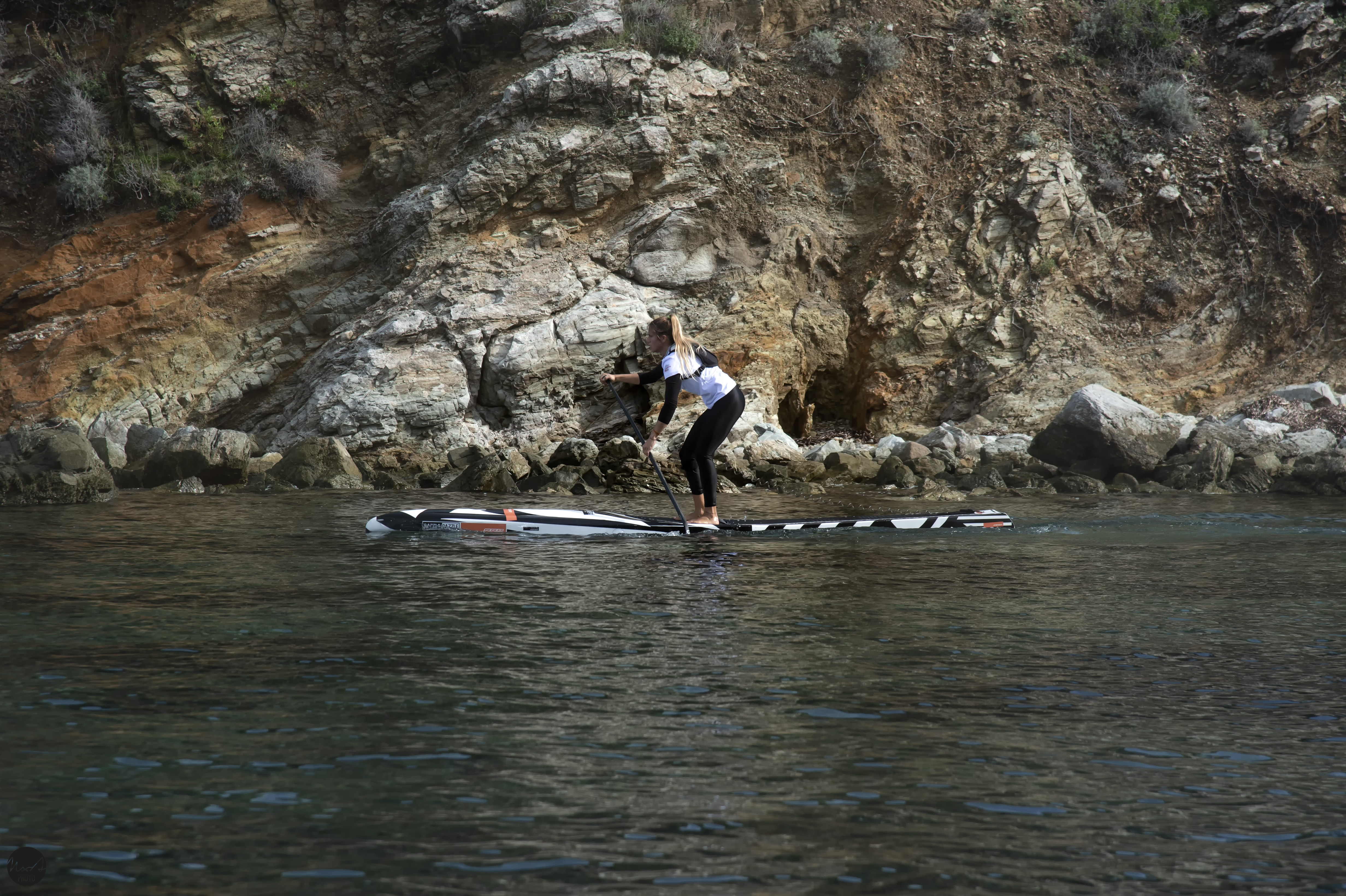 La categoria 12'6 uomini vede piacevolmente la ribalta di due giovani juniores piombinesi, gli allievi di Paolo e Susak. Si aggiudica per pochissimi secondi il primo posto Marco Bertini, davanti al compagno di Sup Salivoli, Filippo Alberti. Il futuro è dalla loro parte. Terzo il veterano Andrea Di Sante.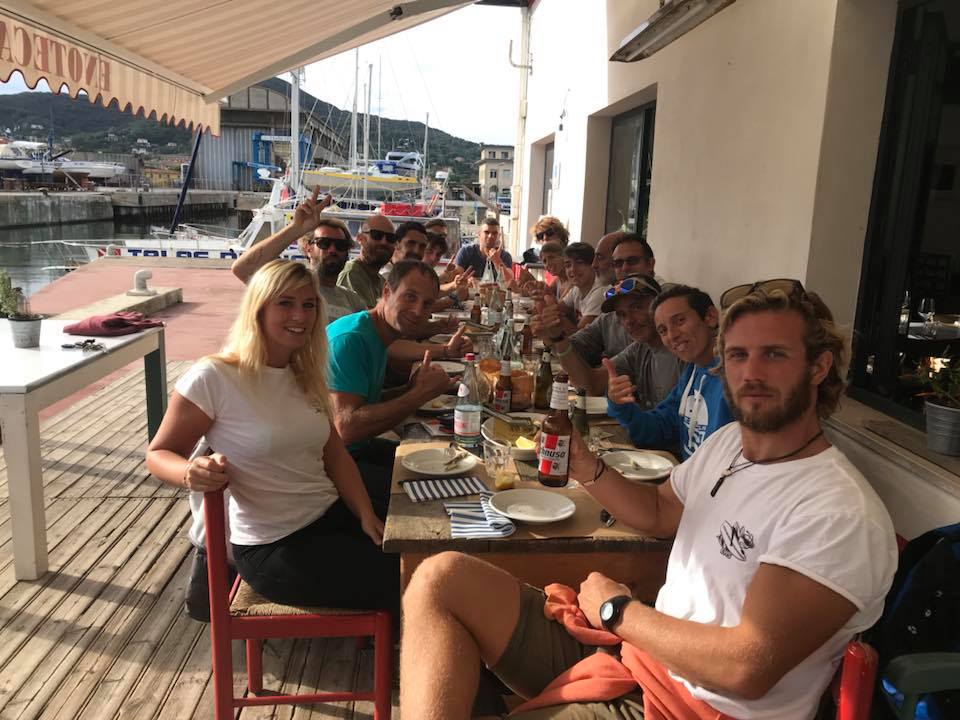 Alla fine di questa bellissima giornata di SUP, gli atleti e gli organizzatori dell'EWS Sup Race si sono goduti un meritato pranzo al Molo G di Portoferraio, niente di meglio per chiudere un evento che sicuramente avrà un grosso seguito nei prossimi anni. Davvero tanti complimenti agli organizzatori che hanno fatto scoprire il SUP race all'Isola d'Elba, e viceversa...