Questo weekend si chiuderà l'11esima edizione della kermesse di action sport e divertimento che solo ieri sera ha portato quasi 3 mila persone sotto il palco di Radio Deejay e m2o.
---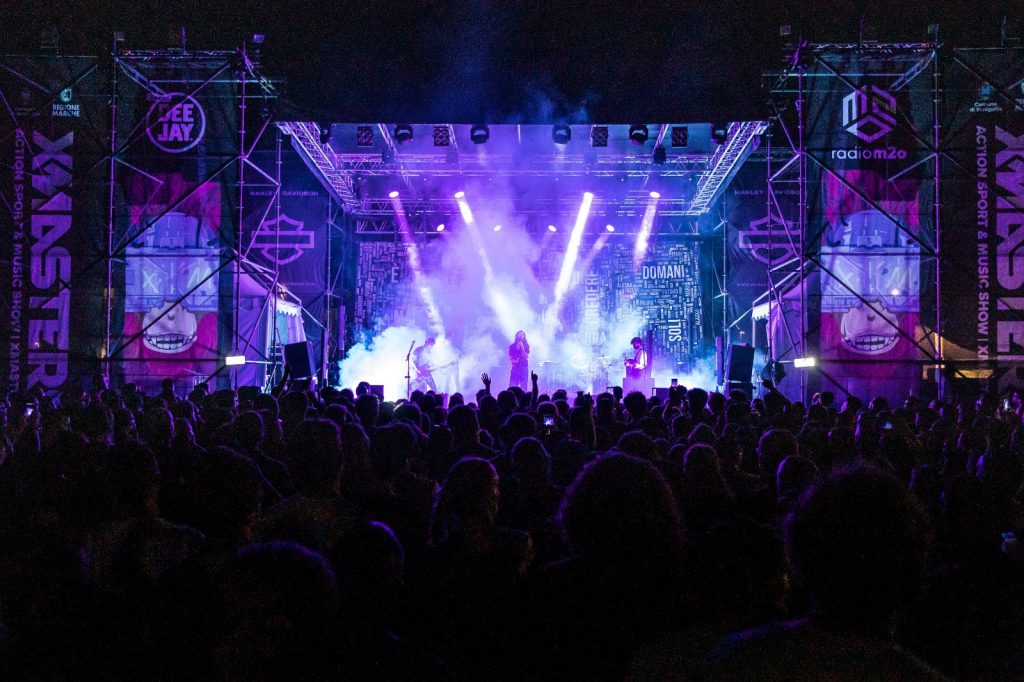 'Ma questo posto non è incredibile?' così ieri sera dal palco di XMasters Aimone Romizi, frontman dei The FASK – Fast Animals and Slow Kids, esclamava davanti a 2800 persone. A fare da cornice oltre trenta centauri sulle Harley Davidson, sponsor ufficiale della rock night.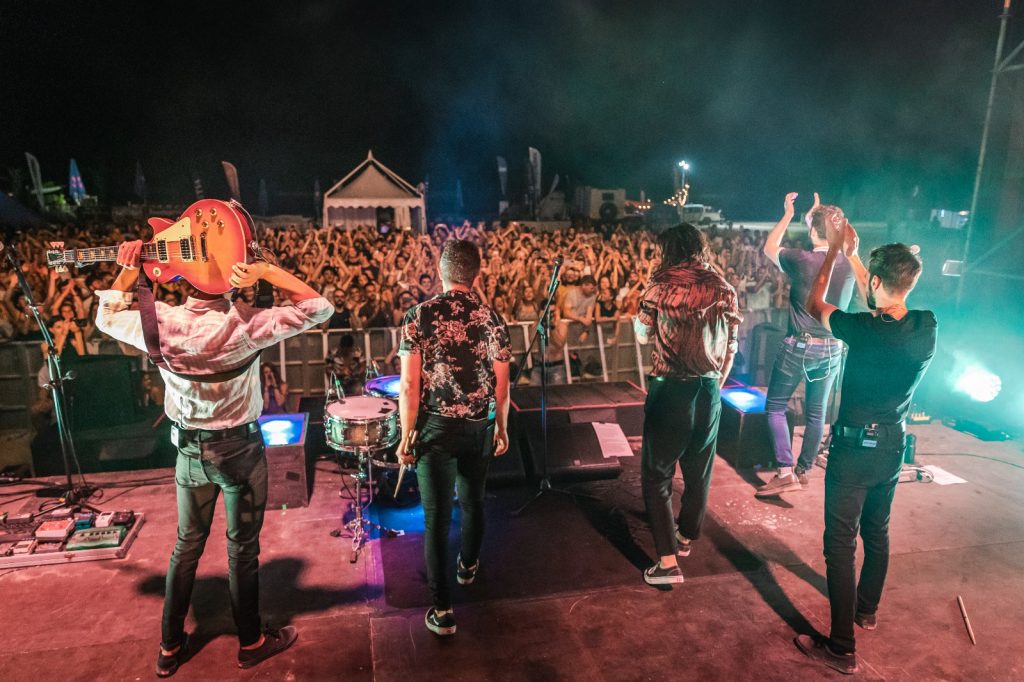 E stasera in consolle ci saranno Dj Aladyn e Dj Shorty direttamente da Radio Deejay e m2o, official partner dell'undicesima stagione di XMasters di Senigallia.
Attesa per domani la fit influencer Giulia Calcaterra, ambasciatrice Foodspring: dopo l'intervista alle 15:30, la Calcaterra allenerà (su prenotazione) i patiti di workout e pilates alle 17:30 con il personal trainer Giorgio Galbiati. La star di Instagram, nota con il nickname di Selvatica, domani sarà la star di XMasters per allenare ed allenarsi, testando le numerose attrazioni presenti al Village, dove porterà la sua incredibile energia: da grande appassionata di surf e sport estremi, la spiaggia di Senigallia sarà il suo habitat ideale.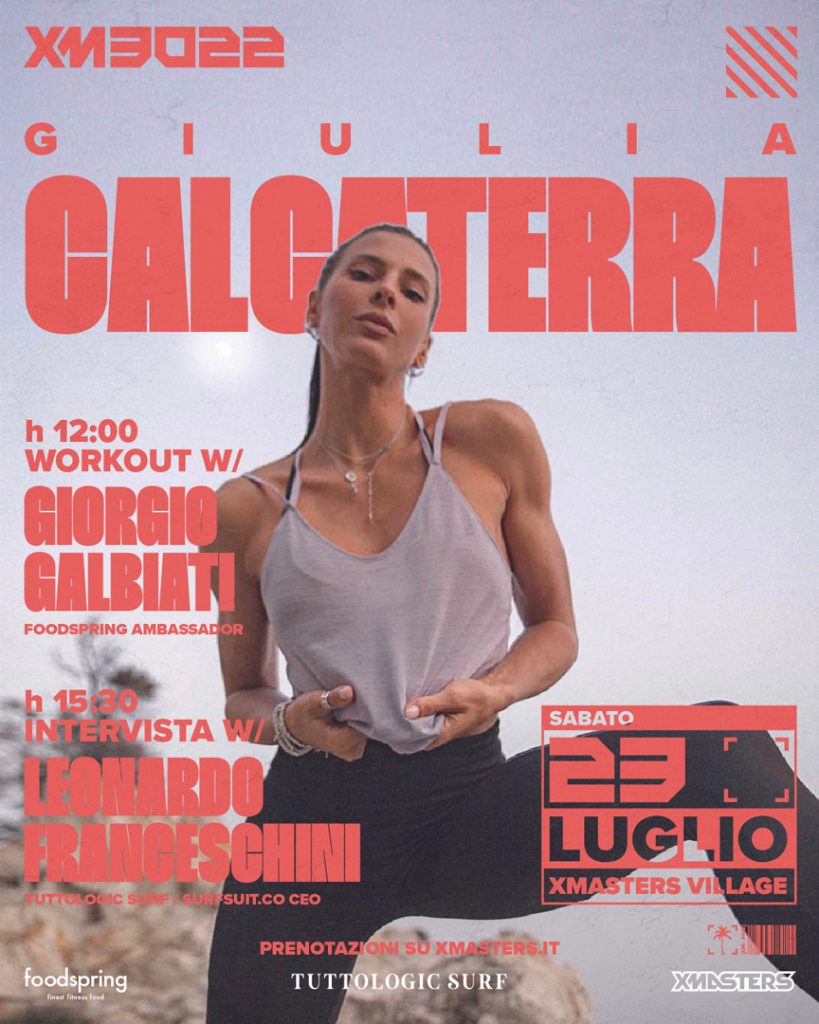 E sempre domani alle 10 saliranno sul palco del Village Roberto D'Amico e Nick Pescetto per un'intervista a due 'Atleta vs Content Creator' condotta da Leonardo Franceschini di 'Tuttologic Surf', che metterà a confronto il pluripremiato surfista e il 'cacciatore di emozioni' armato di GoPro. Ritroveremo poi Nick Pescetto allo stand di 'Your Creative Academy', di cui è fondatore e i cui workshop sono andati esauriti in pochissimi giorni. Chi ha a cuore l'ambiente potrà unirsi invece domenica al clean up dalle 10 davanti al Village con Roberto D'Amico, che sarà intervistato insieme al diver Marco Spinelli alle 17 sul main stage.
Sabato 23 alle 5.45 i supposti potranno vivere l'emozione dei colori dell'alba direttamente dal mare e a bordo della loro tavola da SUP!
Sabato 23 alle 5.45, Yessica e Sharon di Sport Bay Senigallia li accompagneranno in un risveglio muscolare con introduzione al paddling e pagaiata in sup, il tutto circondati dai bellissimi colori dell'alba sul mare.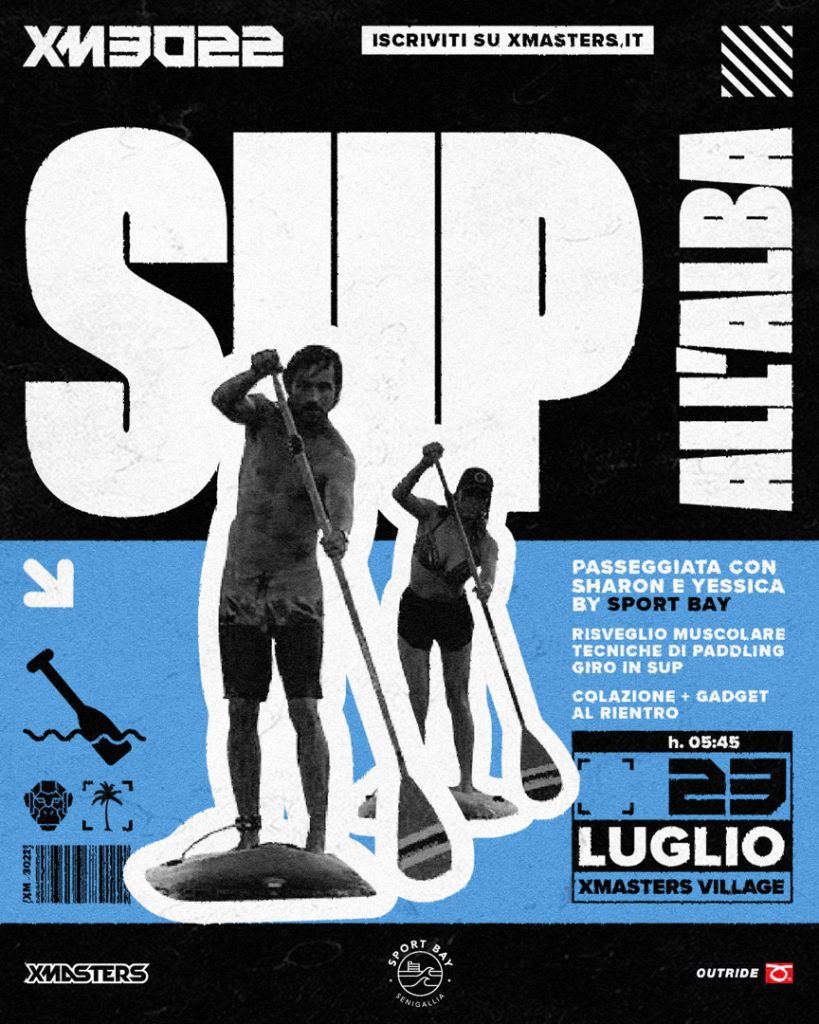 La passeggiata sarà seguita dalla colazione per avere la giusta carica per iniziare la giornata!
Siete pronti per vivere questa esperienza?
Spazio garantito anche a ecosostenibilità e inclusività: nella green area allestita da Vivai Acciarri alle 15:45 ci sarà l'intervento a cura del Club Nautico su 'Nuove tecnologie nautiche ed eco-compatibilità', mentre alle 10 in collaborazione con CIP Marche e INAIL Marche il rugby integrato misto disputerà la prima giornata di torneo.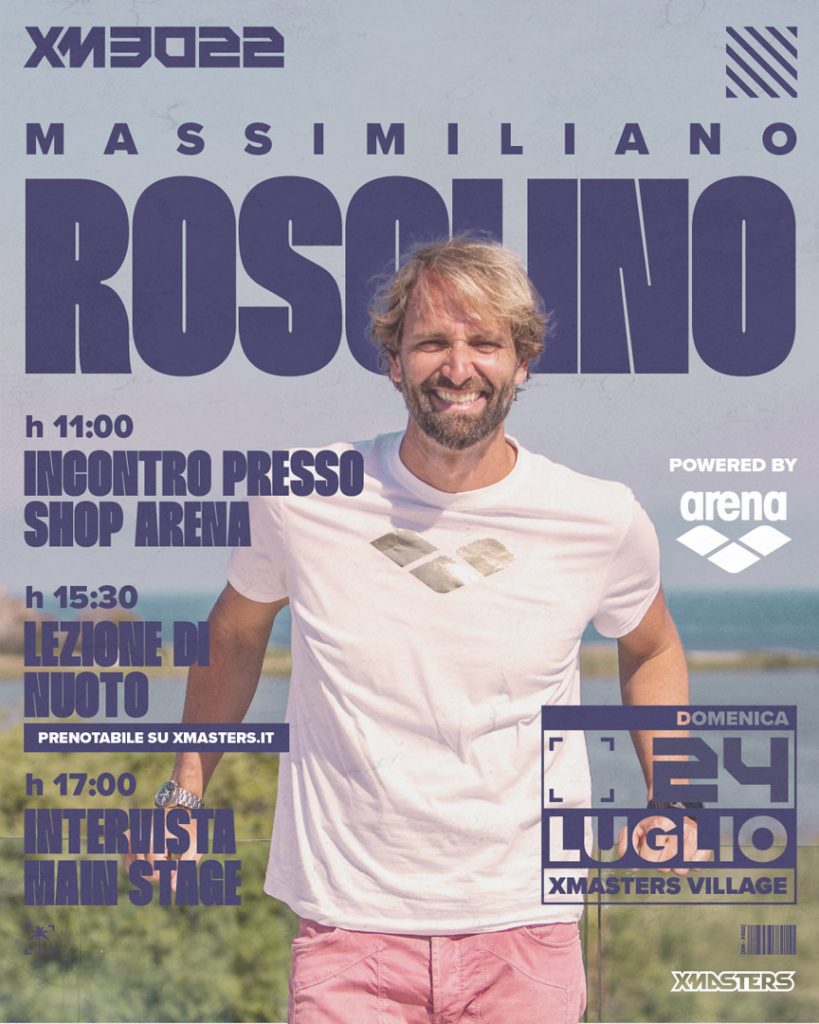 Sunset di qualità per chiudere in bellezza la giornata di domani al Village: dalle 18:30 alle 21 all'Arena Beach Club il sound dell'aperitivo è affidato a Samuel dei Subsonica.E domenica, ultimo giorno di XMasters 2022, il campione olimpico di nuovo Massimiliano Rosolino sarà lo special guest: grazie ad Arena, il supervip allenerà i primi dieci fortunati che negli scorsi giorni si sono iscritti al portale www.xmasters.it per un irripetibile corso intensivo di nuoto. Il nuotatore è atteso alle 17 al main stage e poi sarà a disposizione dei fan per foto e autografi.