Torna la
Uffizi Sup Race
a Firenze! L'evento che ha vantato 3 bellissime edizioni dal 2013 al 2015, viene quest'anno rilanciato sotto una nuova veste grazie alla collaborazione tra l'atleta fiorentino
Martino Rogai
, il fondatore dell'evento
Toscanasup
di
Tommaso Pucci
e
Innate Sport Excellence
di
Riccardo Tonini:
la
Florence Paddle Games
che si terrà dal 27 al 29 aprile nella stessa magica location degli anni passati, la storica società
Canottieri Firenze
sotto la Galleria degli Uffizi.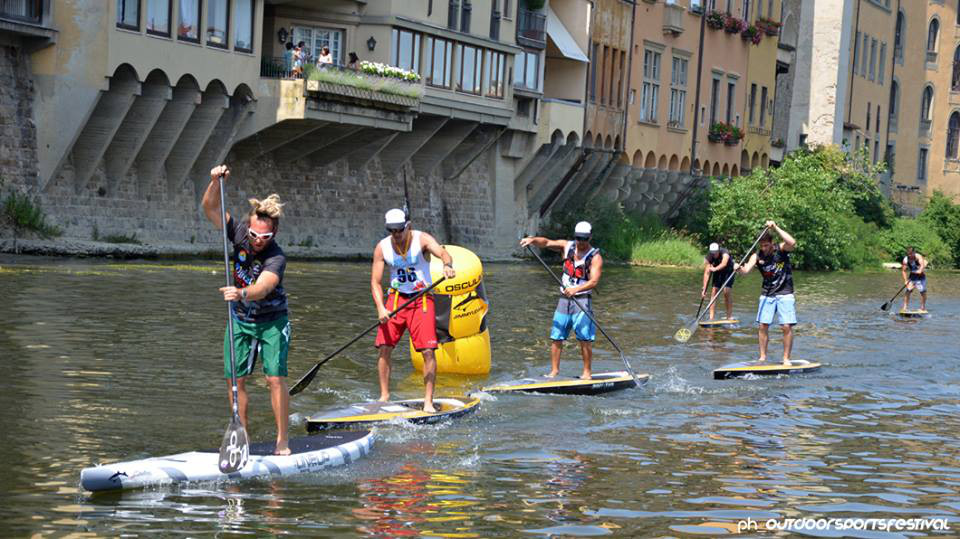 La
Florence Paddle Games
ospiterà la 4a edizione della
Uffizi Sup Race
, gara Internazionale valida sia per il circuito Nazionale
Surfing FISW
, sia per il punteggio del World Ranking come "regional event" del circuito
The Paddle League
, con un montepremi di
5.000 Euro
. Nelle prime tre edizioni la
Uffizi Sup Race
ha visto partecipare centinaia di atleti tra cui nomi considerevoli dello scenario internazionale
(Bruno
e
Daniel Hasulyo, Leonard
e
Claudio Nika, Martino Rogai, Paolo Marconi, Susak Molinero, Davide Codotto)
nello spettacolare scenario del centro di Firenze ed è stata in assoluto la prima gara di sup dell'atleta fiorentino della nazionale Italiana Martino Rogai, a cui si è detto molto legato.
"La Uffizi Sup Race è stata la prima gara di sup a cui ho partecipato e in cui è nato l'amore per questo sport. Per questo ci sono molto legato e non mi capacitavo che non venisse più organizzata. Dopo due anni ho così deciso insieme a Tommaso e Riccardo di rilanciare questo evento. La sfida è ambiziosa perchè vogliamo renderla una tappa fissa non solo del circuito nazionale, ma anche del circuito internazionale. Abbiamo subito avuto l'appoggio di FISW e del Circolo Velico Antignano con cui sono tesserato e dove mi alleno, inoltre il neo nato circuito internazionale The Paddle League ci ha dato il patrocinio come evento valido per il punteggio del World Ranking, inserendoci anche nel calendario ufficiale Sup Racer."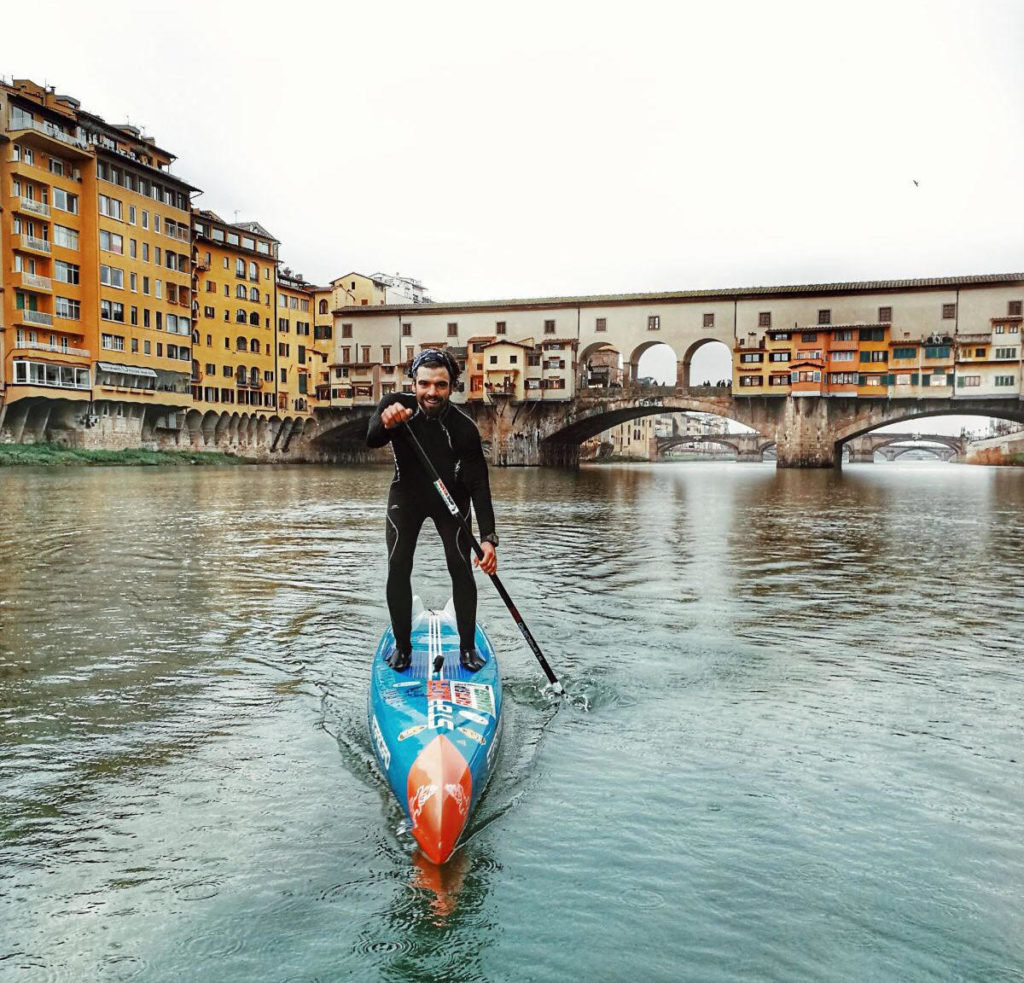 Oltre alla
Uffizi Sup Race
saranno organizzate altre due competizioni dedicate al mondo del sup che sta crescendo: la
Junior Uffizi Cup,
la prima gara dedicata a tutte le categorie
under 18
in Italia, e la
Florence Fun Race,
competizione unica con un'avvincente percorso intorno alle arcate del Ponte Vecchio, in cui il main sponsor
Starboard
metterà a disposizione le tavole per queste spettacolari heats nel centro di Firenze. "
L'idea di dare risalto ad una gara giovanile è una nostra grande prerogativa. Vogliamo che i giovani abbiano l'attenzione che si meritano anche in Italia, dove da anni vengono buttati nella mischia dei pro ed amatori senza ricevere la giusta visibilità. Ho gareggiato in quasi tutto il mondo e vedo che molte nazioni stanno crescendo nel settore giovanile proprio perchè danno loro risalto. Con l'arrivo di una federazione CONI e con un futuro che spero glorioso per il sup ritengo che si debba già da ora in Italia iniziare a coltivare i nostri giovani e dare loro visibilità all'interno delle nostre gare.
Per non parlare della Florence Fun Race, gara promozionale e spettacolare: ci sarà da divertirsi
"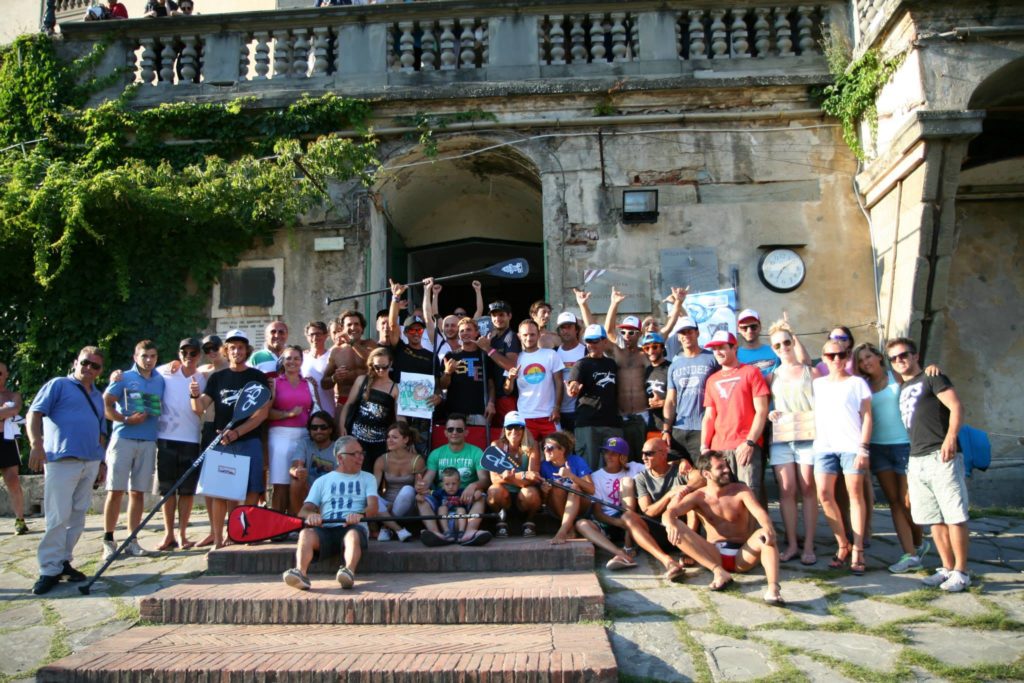 Saranno inoltre presenti alla
Florence Paddle Games
il campione del mondo
Bruno Hasulyo,
la campionessa europea e vice campionessa del mondo
Olivia Piana,
e la vice campionessa europea e campionessa spagnola
Susak Molinero,
che il venerdì terranno delle clinic private su prenotazione tramite sito web, come avviene nelle maggiori gare del sup internazionale. Ci sarà inoltre un party night organizzato dall'evento, musica, aperitivo e molto ancora durante i tre giorni della Florence Paddle Games.
"Ho pagaiato in tantissime città d'Italia e del mondo, penso che farlo a Firenze sia qualcosa di magico. In ogni angolo di questa città c'è racchiuso un pezzo di storia, il Ponte Vecchio, la Galleria degli Uffizi, il Corridoio Vasariano, passando per alcuni scorci che si possono godere solo dalla prospettiva dell'acqua come la vista integrale del campanile della chiesa dei Santi Apostoli o gli arieti del Ponte Santa Trinita. Penso che Firenze possa diventare una tappa fissa del sup nazionale e internazionale e spero davvero di vedere in quei giorni tanti vecchi e nuovi amici del sup. Vi aspetto numerosi dal 27 al 29 Aprile a Firenze." - Martino Rogai
Info -->
www.florencepaddlegames.com
Per registrarsi e pre iscriversi -->
pre-iscrizione
.
Albo d'oro Uffizi Sup Race
2013 Uffizi Sprint Race: Leonard Nika M, Silvia Mecucci F 2014 Uffizi Sprint Race: Davide Codotto M, Cecilia Pescatori F 2015 Uffizi Sprint Race: Claudio Nika M, Laura Dal Pont F 2015 Uffizi Sup Race: Martino Rogai M 14', Paolo Marconi M 12'6, Susak Molinero F