Vasto 25 giugno 2017
Testo: Marco Salcito - Foto: Eugenio Libertini e Martina Salcito
Una giornata realmente torrida ha accolto gli atleti nella spiaggia della concessione numero 42 "Le Vele" di Vasto Marina. Gli atleti incuranti dei 37° e dell'elevato tasso di umidità hanno affrontato la dura Battle of the paddle dopo lo skipper meeting. Atleti agonisti ed amatori sono partiti dall'arco gonfiabile con le tavole in mano correndo i 60 m che li separavano dall'acqua a tutta velocità.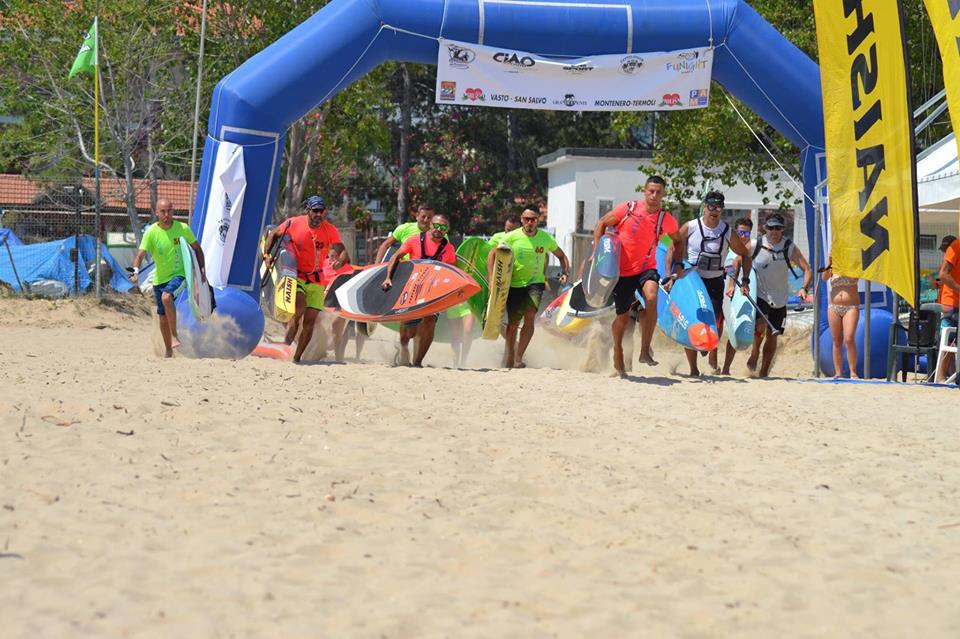 Al primo giro di boa gli agonisti 12.6 e tutti gli amatori hanno virato a destra, solo gli agonisti della classe 14 si sono diretti a sinistra verso un'altra boa che avrebbe allungato il loro percorso di 400 m, ciò per dare modo di ritrovarsi poi al ritorno tutti appaiati per il finale del trofeo.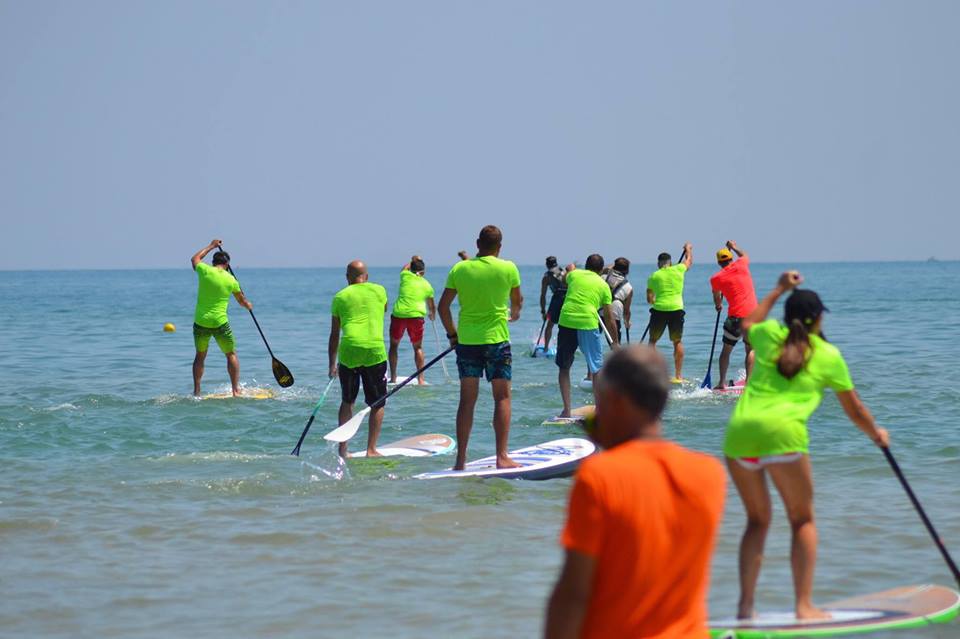 Dopo circa 1 km e mezzo gli agonisti hanno continuato per altri 3 km e mezzo verso San Salvo mentre gli amatori sono ritornati alla linea di partenza dove hanno lasciato le tavole in acqua e di corsa sono andati a suonare la campanella della Battle. È da notare la partecipazione fra gli amatori della coppia Fanchini-Manna (atleta non vedente e guida) Che ben si sono comportati fra gli altri partecipanti. L'arrivo degli agonisti è stato realmente emozionante. Tommaso Pampinella e Fabrizio Gasbarro, dopo una durissima cavalcata sull'acqua ed una corsa di 100 m con la tavola in mano sulla spiaggia del Cocorito , riprendono tutto il gruppo e si portano in testa. Ma qui accade l'imponderabile, Tommaso dopo aver virato l'ultima boa comincia a dare segni di sfinimento, inizia con il perdere il senso della direzione e si allontana dalla corsia dell'arrivo. Intanto forte della sua esperienza Fabrizio Gasbarro , che aveva conservato le energie, vira in boa e si dirige verso la riva. A questo punto si ripete una scena accaduta negli anni 30 con il mitico maratoneta Dorando Pietri.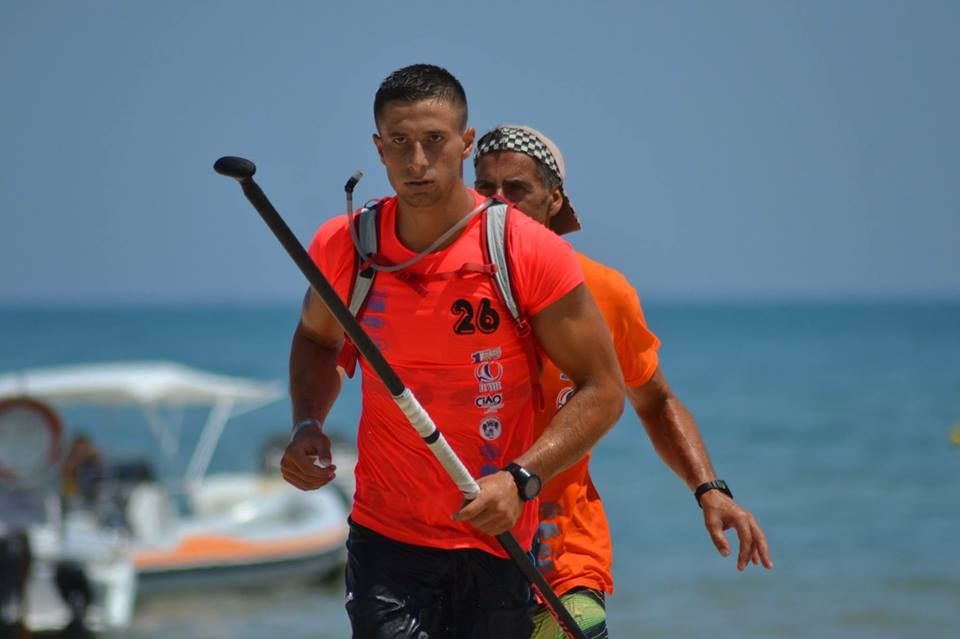 Tommaso Pampinella
lucido nella mente ma sfinito nel fisico lascia la tavola e si dirige barcollando verso l'arrivo. Cade e si rialza più volte mentre il giudice gli assistenti gli si fanno incontro senza toccarlo ma incitandolo ad imboccare la strada che l'avrebbe portato verso la campanella. Intanto la protezione civile si comincia a posizionare intorno alla linea d'arrivo. Tommaso guarda Fabrizio che taglia il traguardo e subito dopo lo taglia anche lui e si accascia sfinito assistito dalla protezione civile della Val Trigno.Via via sfileranno tutti gli altri atleti, stanchi, ma soddisfatti della lunga pagaiata.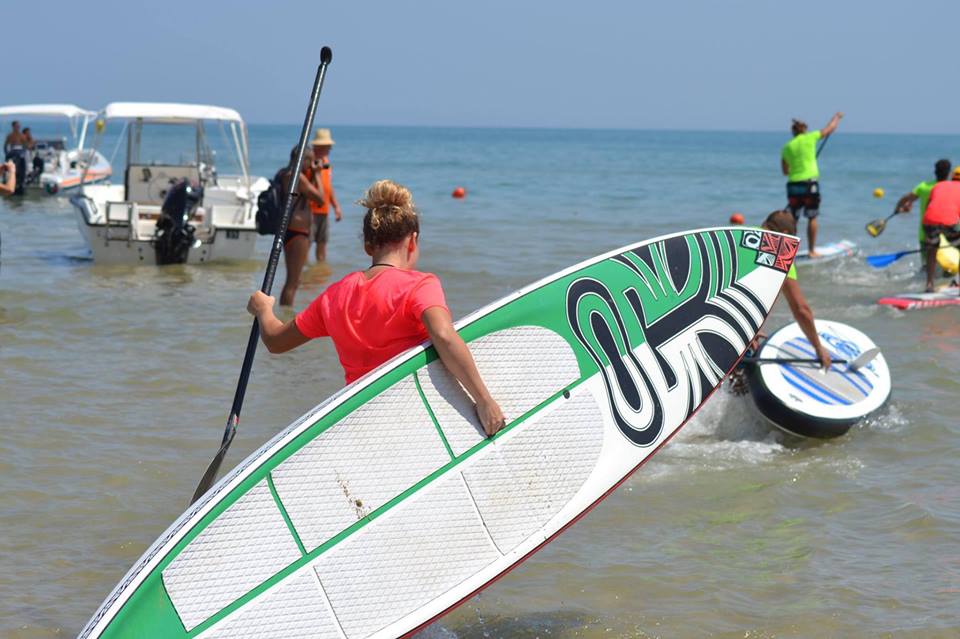 Ultima menzione va data sicuramente all'atleta Simona Gervasoni, unica partecipante della categoria femminile, che ha dato prova di grande carattere nonostante il caldo ed il lungo percorso. Una giornata ricca di emozioni iniziata dal mattino con un incontro fra l'istruttore atleta non vedente Matteo Fanchini e un gruppo di ragazzi non vedenti ed ipovedenti della polisportiva La Fenice di Pescara. L'Asd le Vele ringrazia tutti coloro che hanno partecipato a questa manifestazione sponsor, comuni ed enti vari.. appuntamento alla prossima edizione!!!!
Categoria agonisti Battle of the Paddle 10 km e 400m
Cat 14' assoluti
1 Fabrizio Gasbarro 1.03'19'' 2 Tommaso Pampinella 1.03'30'' 3 Andrea Sciattella 1.27'24''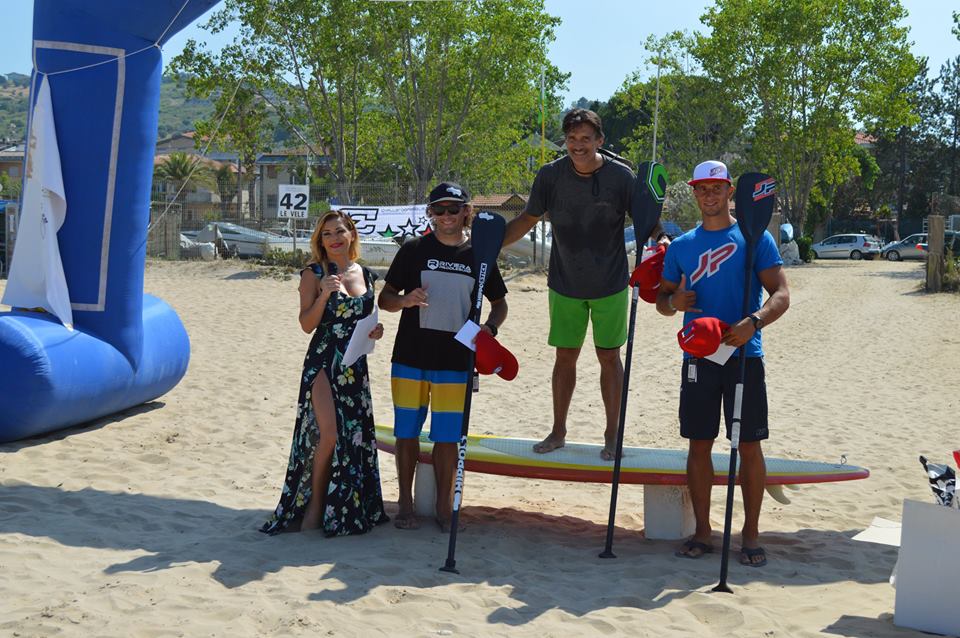 Cat 12.6 maschile assoluti 10 km
1 Luca Di Silvestre 1.05'30'' 2 Christian Bottausci 1.08'19'' 3 Guido Gabriele 1.17'00''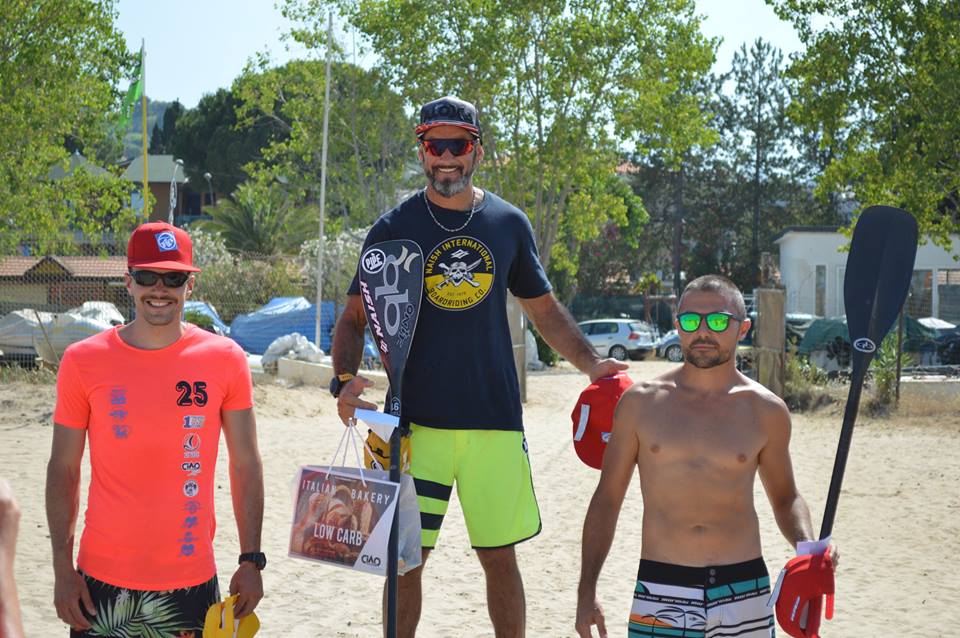 12.6 femminile 10 km
Simona Gervasoni 1.44'31''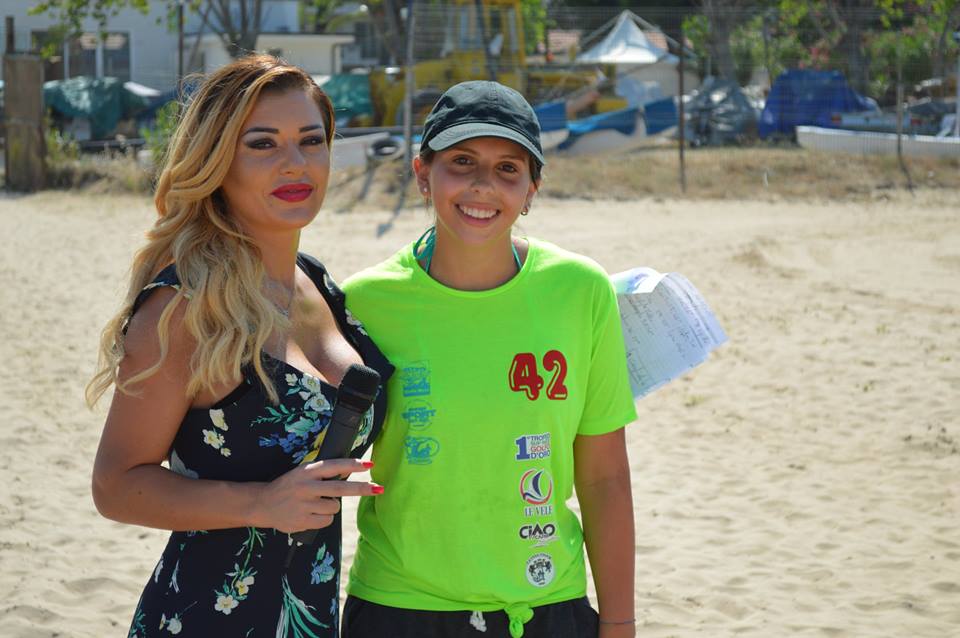 Trofeo Golfo d'oro assegnato a Fabrizio Gasbarro e Simona Gervasoni
I Golfo d'Oro 
Categoria amatori percorso di 3 km
1 Angelo Lume 26'26'' 2 Vincenzo Manobianco 27'46'' 3 Luca Colangelo 29' 56'' 4 Matteo La Verghetta 31'51'' 5 Antonino Guastadisegni 36'22'' 6 (1 cat gonfiabili) Marius Buda 38'43'' 7 Angelo Ottaviano 38'43'' 8 Giordano Marcianelli 39'21'' 9 (atleta non vedente e guida) Matteo Fanchini e Matteo Manna 43'22'' 10 (categoria Junior) Martina Salcito 44'16''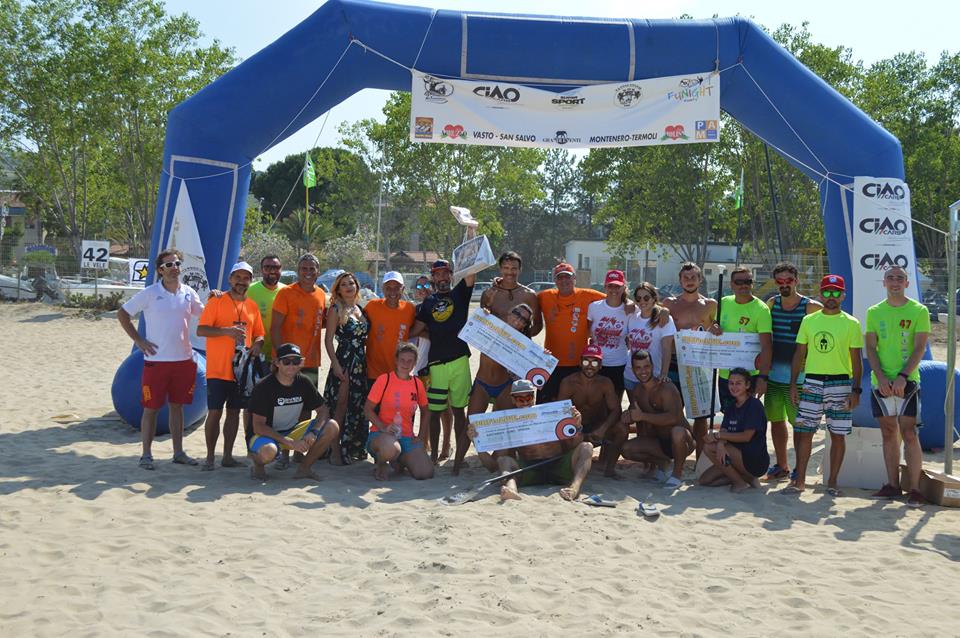 Se vuoi vedere tutte le foto di gara e premiazione, fai Click sulla foto qui sotto: